Lakewood
Weather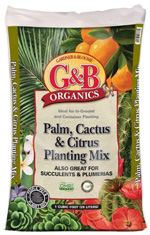 Especially formulated for the needs of palm, cactus, citrus & succulents.




Have a Look
Around the Site:
November
Repair and keep bird feeders filled so that birds will continue to visit during months with less abundant food.
Contact Information:
E-Mail:
Click to e-mail us.
Telephone:
(562) 804-2513
Address:
6220 Lakewood Blvd
Lakewood, CA 90712
Hours:
Monday through Friday: 7:30 - 5:00
Saturday: 8:00 - 5:00
Sunday: 9:00 - 4:00

Helps produce more abundant, better tasting and more nutritious vegetables.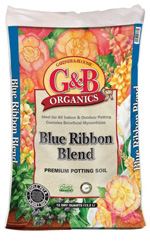 An exceptional potting soil for indoor and outdoor containers.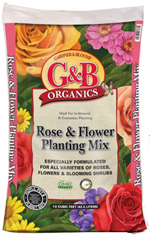 Ideal for a variety of in-ground and container planting.
FEATURED QUOTE:

"A garden is always a series of losses set against a few triumphs, like life itself."
~May Sarton
We are closed on Thanksgiving Day to celebrate with our families and friends. H & H Nursery would like to wish everyone a Happy Thanksgiving.
Some Fun Thanksgiving Facts for You:
The Pilgrims' first Thanksgiving feast, in 1621, lasted three days.
On October 3, 1863 Abraham Lincoln issued a "Thanksgiving Proclamation" that made the last Thursday in November a national holiday.
In 1939, President Franklin D. Roosevelt changed Thanksgiving to the third Thursday in November, in order to make the Christmas shopping season longer and thus stimulate the economy. Two years later, he changed it to the fourth Thursday.
In 1941, Thanksgiving was finally sanctioned by Congress as a legal holiday, on the fourth Thursday in November.
There were no mashed potatoes at the first Thanksgiving dinner--potatoes were brought here later, by Irish immigrants.
Turkeys were one of the first animals in the Americas to be domesticated.
Benjamin Franklin thought the turkey a noble bird and wanted it to be the national bird of America, rather than the eagle!
Native Americans used the red juice of the cranberry to dye rugs and blankets.
Thanksgiving in Canada is celebrated on the second Monday in October.
The pilgrims didn't use forks; they used spoons, knives and their fingers, so if anyone objects to your picking up that drumstick--tell them you are simply practicing traditional American table manners!
With the onset of winter, even gardeners in relatively warm winter climates have a tendency to pull the covers over their heads, and hunker down until spring beckons. But our zone allows us to appreciate the beauty and colors of many winter-friendly plants, even if we're viewing them through the windows of our cozy, warm homes!
Camellias are easy-care evergreen shrubs with dark green, glossy foliage that do not require much pruning and look great year-round. When thinking of Camellias, most people visualize Camellia japonica, a beloved shrub that provides beautiful flowers in a wide array of (mostly) pastel colors in early spring. The winter-blooming Camellias are Camellia sasanqua, beautiful shrubs that provide masses of blooms in white, pink or red during the fall and winter.
Strategically choose an early, mid-season or late variety to provide color when you'd like to see it, or plant a mix of different varieties for an extended season of bloom. Don't have any garden space? Camellias make excellent container plants for the patio, porch or deck!
All varieties of Camellia sasanqua display a graceful, arching growth habit. Take advantage of its pliable branches and train it as a show-stopping espalier, or simply let it grow naturally as a single shrub, or use them in groupings under trees or in light shade.
Depending on the variety chosen, Camellia sasanqua will grow slowly to a height of 4'-10' tall and spread 6'-8' wide. Some are low or mid-sized spreaders and some much larger, making these types good candidates for foundation planting. Because they are slow growing, they can be easily pruned to control their height and spread, but it is best to prune them naturally rather than in a more formal way (of course, wait until after the last blooms have dropped to shape them).
Camellias like ample moisture, but must have good drainage. Their roots tend to spread out much farther than they go down, so when preparing the hole for planting them, dig it wider and just a little deeper than the rootball of the plant. They require an acid soil, so if your soil tends to be alkaline, make sure to use a generous amount of an shade plant mix in the planting hole. Lastly, position the plant so that the surrounding soil level will be about an inch below the top of the rootball (they like their roots high). Wait to fertilize them until after they have finished blooming, using a shade plant fertilizer.
Camellias make excellent companions for plants such as azaleas, rhododendrons, hydrangeas, gardenias, ferns and Japanese maples. While they grow very well in light to medium shady areas, they will tolerate more sun than their later-blooming counterparts, making them a more versatile choice for the home garden.
Unlike many plants, camellias are most dormant during the blooming season, so don't hesitate to plant them as soon as you get them home from the garden center, even when they are covered with flowers. Come in soon to see our great selection of Camellia sasanqua plants and add some winter color to your garden!
If you're being awakened in the middle of the night to the sound of turned over garbage cans accompanied by high-pitched chirping sounds, chances are you've been paid a visit by those little bandits called raccoons.
Raccoons are generally active at night, when they are most likely to raid your garbage area, looking for discarded fruit, vegetables, and anything else that might make a tasty snack. Their contact with humans is normally motivated by two basic things: food and/or shelter. Getting rid of raccoons starts with securing the sources of these temptations, and if that doesn't deter them, there are a few other alternatives.
The key to keeping raccoons away is to make your home a less inviting place to visit. Keep your garbage cans sealed with bungee cords if stored outside, or store them in the garage or storage shed. Make sure all of your foundation and basement vents are in good shape and have no holes in them; otherwise, raccoons might nest under your home. If you have a dog or cat door into the garage, make sure not to store food or feed pets in there.
If you have taken care of the basics, and the pesky critters still want to hang out, you might want to consider a few other options. There are a number of humane traps that will help you trap them live and allow you to transport them to a wooded area away from your home. Be careful, though, and wear thick gloves when handling traps, because raccoons will try to bite if agitated.
Motion-sensing lights and sound devices will also help keep raccoons away. Nocturnal by nature, they don't like bright lights. You can also apply a raccoon repellent to garbage cans and around the yard to deter them. Many wildlife specialists use this method because the repellent uses the scent of a predator such as a coyote, wolf, or mountain lion to mark your garden as a predator's territory.
So don't be kept up at night because raccoons are having a party at your house. Take action today and keep those raccoons away!
Important Note: Two illnesses common to raccoons are distemper and rabies. If you see raccoons, keep your pets inside. Raccoons are primarily nocturnal, so if you see one in a populated area during the day, especially if it is acting strangely, be sure to avoid it and report it to a wildlife specialist.
Why don't people use cow manure as much nowadays?
Answer:
Because it's smelly and no fun to handle! Actually, steer manure has always been considered a good cheap fertilizer, and many old timers still swear by it. The problem is that uncomposted steer and chicken manure are high in salts, which can burn (or even kill) plants while raising the pH of the soil. Uncomposted manure is also offensive to your neighbors' noses, unless you live on a large lot out in the country. Fresh manure can also carry diseases and parasites.
With the advent of so many great all-organic fertilizers, there's really no need to add manure to your garden. You can get much better and more balanced results with regular feedings of organic plant foods, without the manure.
If you really want to use manure on (or near) your food garden, please use sterilized/composted manure. It's much safer than fresh, and doesn't have as much odor.
What You'll Need:
Graham Cracker Crust:
2 cups graham cracker crumbs
1/4 cup butter, melted and cooled
1 tsp. pumpkin pie spice (or cinnamon)
2 Tbsp. cocoa powder
1 Tbsp. sugar
Note: You can also use a regular pie crust.

Filling:
3 large eggs, room temperature
1 15-oz. can pumpkin purée (about 1 1/2 cups)
1 cup brown sugar
1/4 cup unsweetened cocoa powder
1 1/3 tsp. ground cinnamon (or pumpkin pie spice)
1/2 tsp. ground allspice
1/4 tsp. ground cloves
1/4 tsp. freshly ground nutmeg
1/2 tsp. salt
1 tsp. vanilla extract
3 Tbsp. espresso powder
2/3 cup milk
Ganache:
1 pint (2 cups) heavy cream
12 ounces quality semisweet chocolate, chopped
2Tbsp. butter
2 Tbsp sugar
Step by Step:
Preheat oven to 350°.
Stir all crust ingredients in a 9 or 10 inch pie plate; press wet crumbs uniformly against bottom and sides.
Bake 12-15 minutes, until golden brown. Set aside.
Turn up oven to 425°.
Whisk eggs, pumpkin, brown sugar, cocoa, cinnamon, allspice, cloves, nutmeg and salt until lumps are completely gone.
In a separate bowl, dissolve espresso powder in vanilla extract and milk. Combine with other wet ingredients, beating until silky smooth.
Pour mixture into cooled pie crust, baking 15 minutes at 425°. Reduce oven to 350° and bake about 30 minutes more, or until a knife inserted into the center comes out clean and the filling jiggles slightly.
Cool completely on a wire rack.
In a microwavable 2 qt. bowl heat cream at 50% power until bubbles form at sides.
Remove and add chocolate all at once. With a clean whisk, begin gently stirring in center of bowl. As chocolate melts, continue gently and evenly stirring until all chocolate is incorporated and no lumps remain, 2-4 minutes.
Fold in sugar; when incorporated, fold in butter until mixture is glossy. Allow ganache to rest loosely covered on counter until slightly thickened.
Spoon ganache onto cooled, baked pie. Tap pan against counter to remove air bubbles so surface is glossy and smooth.
Store in refrigerator, allowing to come to room temperature before serving. Refrigerate leftovers promptly.
Yield: 8-10 servings