Lakewood
Weather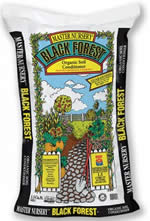 Black Forest Organic Soil Conditioner is a premium soil conditioner for roses, vegetables and lawns. Fortified with iron and nitrogen - but will not deplete soil of pre-existing nitrogen like untreated products. Loosens hard, compacted soils to improve drainage and increase moisture retention. Use as an amendment to improve soil or as a mulch to help keep the soil cool and moist.



Have a Look
Around the Site:
July
Harvest your summer vegetables as soon as they are ready. Don't let them rot and drop to the ground. This can bring insects and cause disease.
Contact Information:
E-Mail:
Click to e-mail us.
Telephone:
(562) 804-2513
Address:
6220 Lakewood Blvd
Lakewood, CA 90712
Hours:
Monday through Friday: 7:30 - 5:30
Saturday: 8:00 - 5:30
Sunday: 9:00 - 4:30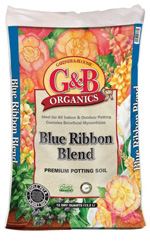 An exceptional potting soil for indoor and outdoor containers.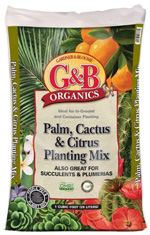 Especially formulated for the needs of palm, cactus, citrus & succulents.
Helps produce more abundant, better tasting and more nutritious vegetables.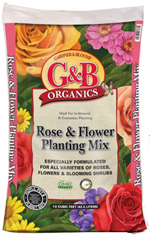 Ideal for a variety of in-ground and container planting.
"There can be no other occupation like gardening in which, if you were to creep up behind someone at their work, you would find them smiling."
~Mirabel Osler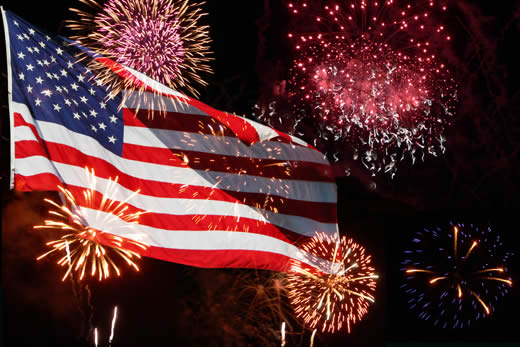 Have a safe and Happy 4th of July.
We will be closed on Thursday, July 4th and will resume our normal hours on Friday.
A tree or a shrub can create a delightful focal point in your patio garden design.
Many of our gardens have at least one specimen plant, usually a tree but sometimes a shrub. A specimen plant is one that is eye-catching, beautiful, often architectural in form, and can stand alone in a yard or garden. Such specimen plants do not have to reside only in the ground. You can bring one or more onto your patios, decks or balconies and create the same visual effect.
Many smaller scale patio trees are absolutely wonderful specimens, and they can remain perfectly happy living in a container. Even if you don't have a backyard, you can still have a tree on your patio.
Also, many people forget to consider shrubs for their containers. Many of our shrubs are just as happy and healthy in a container as in the ground. How simple it is to bring foliage and flower color into your patio gardens! Just pick your favorite shrub and design your patio garden around its color and form.
And you know what else is great? You can prune many shrubs into an open tree form, creating a beautiful specimen piece. They are beautiful in an open graceful form, like an oriental painting.
Now, you may be tempted to plant flowers at the base of your tree. They will add color but their roots will compete with the root system space of your new tree or shrub. Instead, try mulching using colored landscape glass, stones in your favorite colors and textures, or bark.
Of course, container selection is very important--your container must be large enough for the plant's future root system growth. Potting soil and fertilizers are also very important. Select a high quality potting mix<, and do not forget to mix in a controlled release fertilizer. Also, remember that moisture retention is frequently a problem with containers, so mix in a soil polymer that will hold on to the moisture between waterings.
We'll match you up with the correct products once you've selected your tree and/or shrub.
Well, what are you waiting for? Summer is here and it is time to redecorate your outdoor living space. So come on in! We'll be looking for you in our tree and shrub section.
Beautiful bougainvillea, that evergreen subtropical plant from South America, comes in several different forms. The most common is a vine--a vine that does not twine or cling--but a vine nonetheless. It also comes in a shrub form and a ground cover.
The vibrant colors are not the flower, but are colorful bracts surrounding a small, inconspicuous flower. The color show begins in spring and can continue into the winter. Now, you can't ask much more of any flowering plant!
A mature vine bougainvillea in full bloom is simply a huge "WOW!" factor in any garden. The vine bougainvillea is a fast grower and needs regular pruning to keep in good form. Because of this vigorous growth, any structure chosen for support must be very sturdy.
Yes, they do have thorns. Keep that in mind when you are thinking of the best location in your landscape.
Other bougainvilleas have a low-growing form which is perfect for containers. Place containers near the edge of a balcony and the bougainvillea will grow outward and down, spilling color over the outside wall of your home.
Great care must be taken when planting bougainvilleas. The roots do not like much handling so do not disturb the root ball. You can cut out the bottom of the pot and plant both bougainvillea and pot. Alternatively, carefully make four vertical cuts down the side of the nursery container and carefully pull all four sides farther apart. Supporting the base of the root ball (not grasping the trunk of the plant), gently remove the plant from the growing container and carefully place it into the ground or new container, remembering that the roots are very sensitive to handling.
Bougainvilleas like full sun and regular watering. If you water too much, they won't bloom.
Bougainvilleas come in white, yellow/orange, pink, red, and purple. Plant all one color for a huge color impact, or mix and match colors, to create the look of an impressionist painting.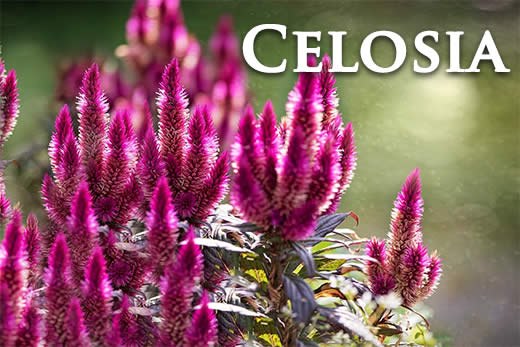 A couple of flats of celosia can bring distinction to your borders and edges. There are two vastly different varieties that, when situated in mass plantings, will bring texture and colors - from red, yellow, and orange, to crimson, rose, and purple - to your gardens from summer through the end of autumn.
The aptly-named 'Cockscomb' is a velvety-crested rippled type, while the 'Amaranth' offers soft and fluffy feathery plumes.Our climate is perfect for celosia, as they love strong sun. While they are drought-tolerant once established, give them a worthy welcoming with moist soil and compost.
Ranging in height from 6" to 36", the taller varieties provide lasting pleasure when dried, which is easily accomplished by picking them before the flowers are fully opened, and hanging them upside down in a cool, dark place. Those of you who hesitate to plant annuals due to their shorter life spans, take note: celosias bring texture, color and longevity, all in one plant!
Gardening can be a tremendously enjoyable and rewarding activity. But it can also be the source of accidents, many of which can be preventable. Most accidents happen when gardeners take shortcuts, lack the skill or training to do a job properly, ignore potential risks, don't plan well or just have plain old bad luck.
While lawnmower accidents top the list of reported incidents, flowerpots (surprisingly) are the second highest cause of incidents: falling on people, cutting them or being the source of lifting injuries. Most accidents can be avoided just by using a little common sense, and while the ideas below may seem obvious to some, it's amazing how easy it is to forget them when we are wrapped up in a project.
Start by making your garden a safer place to enjoy. Design a garden that reduces the need for high maintenance. Double check for potential tripping hazards such as hoses, sprinklers, irrigation pipes and lose slabs of paving. When designing walkways or patios, incorporate surfaces that provide a good grip and aren't slippery when wet.
Avoid the garden when conditions are slippery. Don't leave sharp tools lying around--and if you are swapping tools, be sure to put the ones not in use with the sharp side (or tines) down. I'm sure we've all seen the cartoons of people stepping on a rake and knocking themselves in the face...but that's only funny in a cartoon.
Don't use electrical tools in wet weather, and make sure to wear safety equipment such as safety goggles, ear plugs and gloves when operating them. Also tuck in loose items of clothing.
Don't plant poisonous plants--or make sure that children and pets can be kept away from them. Lock away chemicals like pesticides and weed killers, or at least store them out of reach of children and pets. Never leave a barbeque unattended while cooking and make sure flames are extinguished before you go inside.
Empty wading pools after your children have finished playing in them. Avoid building a pond until a child is at least five years old and position it where it can be seen from the house. Grow plants around the deeper sides of a pond to help prevent children getting near the edge, or build a fence around it to keep them out.
Make sure ladders are put away or hung up when not in use. Ensure that the ladder is in working condition and the steps are structurally sound before using it. Never leave tools on the platform at the top of the ladder where they can cause injury if the ladder is accidentally bumped. Don't leave clippings on the rungs of the ladder where they might cause you to slip or trip.
When using a ladder, make sure it is tall enough to do the job. Be aware of the safety marks for standing on your ladder, and make sure it has rubber feet for solid footing. Always place your ladder on level, solid, non-slippery ground. Face your work and never lean sideways, overstretch or stand too high on the ladder. Keep one hand firmly on the ladder at all times.
Gardening should be fun and shouldn't be dangerous. Taking a few minutes to exercise caution will make gardening a much more enjoyable experience.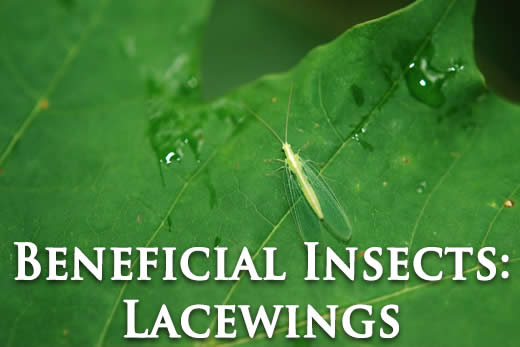 These days, not even a backyard garden is free from danger. The vegetables and flowers over which you've labored so lovingly are prey for aphids, cutworms, mealy bugs, and many others.Using chemical pesticides is so last century.
We now know that broad-spectrum conventional pesticides not only kill the bad bugs, they rub out the good ones as well. In fact, more and more insects are showing resistance to heavy duty chemical pesticides. In a controlled experiment, fruit flies were exposed to DDT. Not only did it not kill them, the fruit flies had developed a way to metabolize the pesticide and use it as food!
Unfortunately, we've been finding out more and more that ingesting chemicals on the things that we eat can have a negative effect on us. We are what we eat. No matter how carefully you wash your vegetables that have been treated with chemicals, there is no guarantee that they don't still contain traces.
Luckily, there are natural predators that help keep our gardens free of pests. We can fight bugs with bugs!
Beneficial insects are nature's way of stabilizing pest populations. Take for example, the common green lacewing (Chrysoperla carnea). Actually, take the offspring of this "aphid lion"; the adult lays her eggs on the foliage, each on the top of hair-like filaments. In a few days, the lacewing eggs hatch and the tiny larvae emerge with their voracious appetites for aphids, spider mites and red mites, thrips, whiteflies, long-tailed mealy bugs, the eggs of leafhoppers, moths and leafminers, small caterpillars, beetle larvae and tobacco budworms.
The larvae look like miniature alligators with tiny ice tong-like pincers that inject paralyzing venom. They then draw out the bodily fluids of their victim. It's not necessarily pretty, but they will help to keep your crops from being destroyed by these pests. Many gardeners will find these in their gardens already, but they have become a staple at many garden centers, where they are sold to be released in your garden.
Green lacewing larvae can be released on numerous plants such as cotton, sweet corn, potatoes, tomatoes, peppers, eggplants, apples and strawberries. About 10 lacewing eggs per plant, or 1,000 eggs per 200 sq. ft. will control a moderate aphid population. During the two to three weeks in the larvae stage they will each devour up to 200 victims a week. After this, they pupate by spinning a cocoon with silken thread and approximately five days later the adults emerge to complete the life cycle. There are five or six overlapping generations each season. Since the larvae feed for about two weeks, a second release, two weeks later, might be necessary.
Chrysoperla carnea, the "original" green lacewing, just may prove to be the best all-purpose predator for your home garden.
How do I know if I have bad drainage?
Answer:
First, your plants won't look happy. (Surprise) The foliage will look dull and lack the luster and intense color of a healthy plant. If it is a blooming plant, it may produce few blooms or none at all. When the condition becomes severe, the plant will drop its leaves from the interior first, eventually working its way to the leaf tips.

The second sure sign is if you are not watering much but the ground stays continually wet or even has moss or algae growing on it. The soil may also have an odor to it. What is important to remember is that every time plants are watered, it lowers the soil temperature by up to twenty degrees. Most plants are stimulated to grow as the soil temperature warms up. If the soil is always wet, the soil temperature will be cooler than the plant desires and it won't grow much.

Poorly draining soil also attracts bad bacteria that can attack the root system, in addition to providing less oxygen for the plant. If you think you have bad drainage, gently lift the plant out of the ground with a shovel--being careful not to damage roots.
If the soil is wet at the bottom of the hole, dig it deeper and back-fill with at least six inches of gravel. Then build a mound that will raise the plant 3-6 inches higher than the surrounding soil level and re-plant so that the top of the root ball is level with the top of the mound. If that doesn't work, you may need to find a different location for the plant.
This is great for potlucks and cookouts.

What You Need:
2 (9 ounce) packages refrigerated three-cheese tortellini
1 pound bacon
4 cups chopped broccoli
1 pint grape or cherry tomatoes, halved
2 green onions, finely chopped
1 cup bottled coleslaw dressing
Step by Step:
Cook the tortellini according to the package directions, drain, rinse with cold water, and refrigerate until cool, about 30 minutes.
Place the bacon in a large, deep skillet, and cook over medium-high heat, turning occasionally, until evenly browned, about 10 minutes.
Drain the bacon slices on a paper towel-lined plate.
Chop the bacon into 1/2 inch pieces while it's still warm.
Place the tortellini, bacon, broccoli, tomatoes, and green onions into a salad bowl. Pour dressing over all; toss lightly to coat.
Chill in refrigerator before serving.
Makes 10 servings