Lakewood
Weather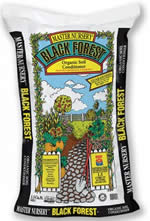 Black Forest Organic Soil Conditioner is a premium soil conditioner for roses, vegetables and lawns. Fortified with iron and nitrogen - but will not deplete soil of pre-existing nitrogen like untreated products. Loosens hard, compacted soils to improve drainage and increase moisture retention. Use as an amendment to improve soil or as a mulch to help keep the soil cool and moist.



Have a Look
Around the Site:
March
Vegetables to plant
You can plant a wide variety of cool-season and warm-season crops. Select from beet, cabbage, carrot, chayote, corn, endive, kale, leaf lettuce (and European salad greens such as arugula and the savory mixes called mesclun), New Zealand spinach, onion, pea, potato, radish, sunflower, Swiss chard and the early varieties of tomato, such as 'Early Girl'. Wait until April or May to plant other varieties of tomatoes.
Contact Information:
E-Mail:
Click to e-mail us.
Telephone:
(562) 804-2513
Address:
6220 Lakewood Blvd
Lakewood, CA 90712
Hours:
Monday through Friday: 7:30 - 5:30
Saturday: 8:00 - 5:30
Sunday: 9:00 - 4:30

Master Nursery Bumper Crop can be mixed with your native soil as a nutrient-rich amendment to grow vegetables and flowers, or can be used as an organic mulch to help retain water. With added beneficial mycorrhizae, worm castings, bat guano and kelp meal - and no harmful synthetic chemicals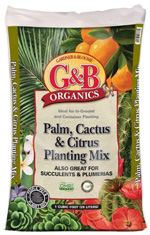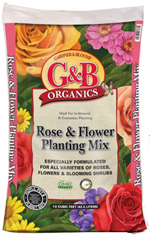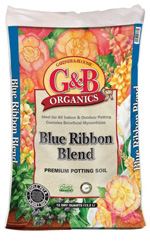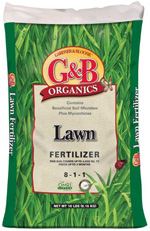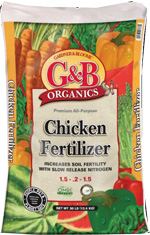 Featured Quote:

"He who plants a tree loves others besides himself."
~ Thomas Fuller
Spring and Summer Hours
Monday through Friday: 7:30 - 5:30
Saturday: 8:00 - 5:30
Sunday: 9:00 - 4:30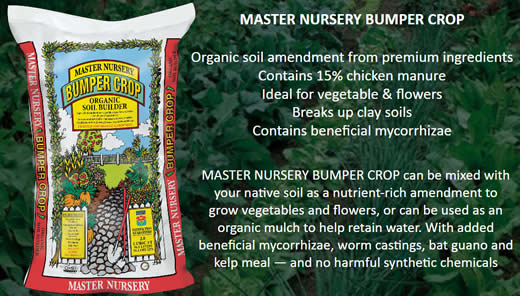 Buy 3 Bags of
Master Nursery Bumper Crop,
Get the 4th Bag FREE!
Subject to stock on hand. Cannot be combined with any other offer. Special ends 3/31/19.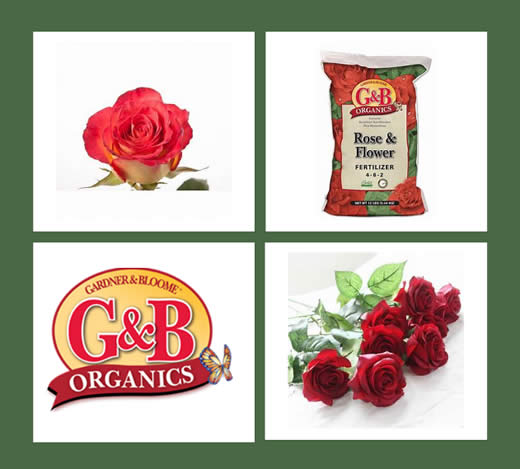 G&B Organics
Rose & Flower Fertilizer (4-6-2)
A great choice for roses and flowers for the best blooms possible.
Considering redoing the landscape a bit? Find the old one a bit boring? Perhaps it's time to add the power of purple to your landscape. Purple-flowering plants add a special grace to a landscape. The strong, vibrant purple color goes well with white, blue, or pink and is stunning planted next to orange. It looks particularly striking mixed with green and white variegated foliage. Purple just has a way of bringing other colors out.
Because purple-flowering plants are native to so many parts of the world, we have many to choose from. You can use taller purple-flowering shrubs or perennials to create a backdrop for shorter plants. You can also use purple-flowering vines to hide a fence or climb a trellis.
In front of those plants, you can layer in some purple-flowering perennials. Finally, add some low growing spreaders to fill in the areas between.
Do you have shaded areas? No problem. There are purple-flowering shade-lovers too.
Don't just limit your planting to the ground. Many purple-flowering plants look great in containers for patios and decks or even in hanging baskets. You can even create a blend of annuals, perennials, and ornamental grasses to make any pot, urn, window box or decorative planter look fantastic all season long.
Many purple-flowering perennials such as echinacea, monarda, nepeta, penstemon, salvia, giant scabiosa, statice and veronica are also wonderful at attracting butterflies and birds--particularly hummingbirds. But most of all, they will spice up a garden and make it come alive with color.
Everyone associates St. Patrick's Day with Ireland--it's a celebration of Ireland's most-recognized patron saint, right? Aside from the fact that Saint Patrick wasn't Irish (he is said to have been born in either Scotland or Wales), the holiday did, of course, originate in Ireland. But which country, do you suppose, is at the head of the list when it comes to celebrating the big day? Why, none other than the good ol' USA!
While celebrations take place in most cities across America (where everyone suddenly becomes Irish overnight), one of the earliest St. Paddy's Day parades (second only to Boston) took place in New York City in 1762. Today, this parade is the largest celebration and parade in the USA, with around 150,000 participants each year that attract millions of people lining 5th Avenue. Floats, cars and exhibits are not allowed in this parade that will be celebrating its 251st consecutive year.
Because of its 1 million plus residents of Irish descent, Chicago's celebration of St. Patrick's Day is a huge event. Green is everywhere, including the Chicago River, which is dyed green especially for the holiday. Interestingly (if not appetizingly), the idea originally came from sewer workers, who would dye the river green to look for sewer discharges. Other U.S. cities that employ green water especially for the day are Savannah, Georgia (the water in all public fountains is dyed green) and Indianapolis, Indiana (it dyes its main canal green).
Boston has a special tie with Ireland--being the closest U.S. port to Ireland, it was the port though which many of the Irish that were immigrating to America passed. Boston also has the distinction of hosting the world's first recorded parade for the holiday in 1737, beating Dublin, Ireland by a couple of hundred years. And if you would like to spend your St. Patrick's Day engaging in the time-honored pastime of drinking, there is no better place to go than Boston, which has more Irish pubs than any city outside of Ireland. Its popular parade, featuring bagpipers, floats and bands, generally attracts upwards of 600,000 people each year.
Savannah, Georgia's St. Patrick's Day parade began as a small affair in 1813 to honor a group of men of Irish descent on the anniversary of the death of St. Patrick. Today, it is the city's largest annual celebration, attracting over half a million people.
If you are on the west coast make your way to "the city by the bay"--San Franciso--and enjoy their fabulous St. Patrick's Day parade that dates back to 1852.
We hope you enjoy your St. Patrick's Day, no matter where you find yourself. In closing, let us leave you with these Irish words of wisdom, particularly true on St. Patrick's Day:
"There are only two kinds of people in the world, the Irish and those who wish they were."
Happy St. Patrick's Day!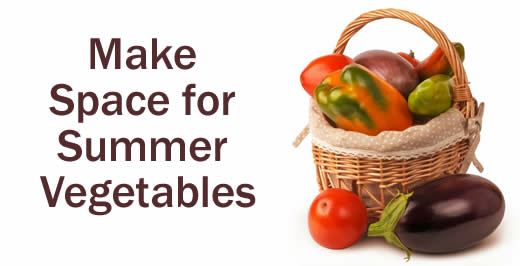 If you grow vegetables year-round in an established garden you'll need to make space for summer crops. When you plant winter vegetables in fall you can usually pull up just about everything and start out fresh. But in spring when you plant summer vegetables it's not quite that easy, because the seasons for many crops overlap.
It's often necessary to plant among some winter vegetables that are still going strong and to pull out others - even if they aren't quite finished - in order to make enough room for summer vegetables.
The smaller the space, the more important it is to schedule your fall planting so that most cole crops - such as cabbage, broccoli, and cauliflower - are finished by the time you are planting. If they're still going strong, plant them earlier next year. Peas often get ratty looking and mildewy by summer planting time, so pull them out and replace them with tomatoes and corn.
Onions and garlic stay in the ground to mature as the days lengthen. Be sure to weed your onions often; their small root systems can't compete with the roots of weeds. Replace parsley as it gets warmer. A good place for it is east of a row of trellised cucumbers, where it will get some shade on hot afternoons.
By cleaning out most winter crops, and cultivating and amending the soil before summer planting, you help prevent a carryover of pests and diseases.
Lawn (lon) noun. A usually closely mown plot or area planted with grass or similar plants. [variant of obsolete laund, from Middle English launde, lawnde, from Old French launde, heath]
Heath (heeth) noun. 1. Any of various usually low-growing shrubs of the genus Erica and related genera, native to the Old World, having small, evergreen leaves and small, urn-shaped pink or purplish flowers. 2. An extensive tract of open, uncultivated land covered with such shrubs or similar plants; a moor.
Moor (moor) noun. A broad tract of open land, often high but poorly drained, with patches of heath and peat bogs.
At what point of history did a lawn become defined solely as closely cropped green turf grass? Was it originally to walk on? Was it developed at the time we domesticated animals such as cows, horses, and sheep that fed on grasses? Was it for lawn bowling, golf, or cricket?
"True" grasses include not only what we now know as lawn grass, but also cereal grains, as well as those grains grown as ornamental garden grasses. Bamboo is also in this category. Over the years, the meaning of grass has expanded to include a wide range of plants with narrow to strap-like leaves. This group includes rushes, sedges, liriopes, flax (phormium) and cattails.
Today, we also have an even greater list of plants that can be used instead of a turf grass. We call them "lawn substitutes" when they are used in this fashion. All of these plants, as well as the grasses listed above, can be members of your gardens--functioning in a decorative way and complementing other plantings.
There are many reasons to consider alternative plants in place of a regularly mown lawn: too much shade, too little water, too much water, a preference for alternative ground covers, a preference for alternative grasses, and the need for regular mowing. There are many beautiful options available today. For example, a number of no-mow ornamental grasses can be used in hard-to-mow areas, or even in a large area, if you like a natural look.
There are many lawn substitutes to choose from, depending upon your needs and requirements. The choices increase if you have areas with very little foot traffic. Use substitutes in combination with each other by placing the most traffic-tolerant plants in the heaviest foot traffic areas. Add in some of the many ornamental grasses for a bit of height.
Many plants besides the usual lawn grasses will tolerate foot traffic. Some of these flower; others release a wonderful fragrance with each step. Some even do both.
Today, more and more people are bringing back a more natural look to their yards and gardens. Many areas of the country are working hard to maintain and reestablish the native plant habitats. You can join in this passionate evolution of gardens. Remember, until recent years, grass meant only a "lawn," green and mown. There are now many alternatives to that bowling lawn look. Enjoy seeking out and planting your new lawn substitutes.
Can you grow grass in shade?
Answer:

That depends on how much shade you actually have. Fescue types of grass will tolerate shade better than most grasses. You can also use a shady blend grass seed, but even shade-tolerant grasses need a certain amount of sunshine to grow. Ultimately, the way you manage your shady lawn is more important than which seed type you select.
Five practices that will help your shade-tolerant grass survive in the shade:
First, mow your grass higher. Grass in the shade should be cut approximately 1/2 to 1 inch higher than the grass growing in full sunlight. This will allow more leaf area to intercept the limited amount of sunlight.

Second, fertilize less often, at half the normal amount so the grass won't try to grow what it can't support.

Third, water more (and deeply) in the hot summer months, so the grass is not stressed by heat.

Fourth, selectively prune and thin limbs of heavy shade producing trees to allow more light to reach your lawn. Remove all limbs below ten feet. Rake and remove leaves or needles before they accumulate.

Finally, try to minimize traffic and activities in the shaded grass areas during the summer months. This will reduce the wear stress on the turf. If the grass is in a path where traffic cannot be avoided, place stepping-stones or pine bark to create a trail.
If you combine these suggestions, you should notice a much healthier lawn. If none of this works, consider replacing your shaded area with shade-loving flowers, groundcover, or mulch.
1 (3 to 4 lb.) corned beef brisket
1 large head cabbage quartered and rough chopped
8 peppercorns
6 cloves garlic, peeled
4-5 parsnips
1-2 turnips
2 bay leaves
1 pound carrots, peeled
6 large potatoes
1 stalk celery, chopped thin
3 whole cloves, sliced lengthwise
1/2 tsp. Old Bay seasoning
1/2 tsp. black pepper, ground
Step by Step:
Wash brisket. Using a small sharp knife, cut tiny X slits in the meat and insert garlic clove slices.
Place the meat in a large crock pot and cover with water. Add bay leaves, peppercorns, Old Bay, 2 whole carrots and sliced celery.
Heat on high for 30 minutes. Check to be sure meat has reached 160° (if not, cook on high a bit longer). Then skim off the foam and set the heat to low.
Quarter the cabbage, peel potatoes, carrots, turnips and parsnips. Slice uncooked vegetables into 2 inch chunks.
Add uncooked vegetables and continue to cook on low for 3 hours, or until vegetables are tender. Remove bay leaves.
Drain and serve with honey Dijon mustard, or a mustard less spicy if desired.