Lakewood
Weather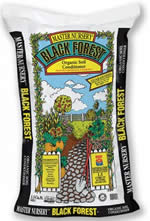 Black Forest Organic Soil Conditioner is a premium soil conditioner for roses, vegetables and lawns. Fortified with iron and nitrogen - but will not deplete soil of pre-existing nitrogen like untreated products. Loosens hard, compacted soils to improve drainage and increase moisture retention. Use as an amendment to improve soil or as a mulch to help keep the soil cool and moist.



Have a Look
Around the Site:
February
WEED IT OR WEEP
Rains encourage lots of winter weeds. Hoe them out before they get too big or begin to scatter seed. At this point, simply scrape them off with a scuffle hoe, early in the morning on a sunny day, so weeds quickly dry out. Though it's tempting to toss weeds in the compost pile, don't--you'll just be spreading weed seeds all over the garden.
Contact Information:
E-Mail:
Click to e-mail us.
Telephone:
(562) 804-2513
Address:
6220 Lakewood Blvd
Lakewood, CA 90712
Hours:
Monday through Friday: 7:30 - 5:00
Saturday: 8:00 - 5:00
Sunday: 9:00 - 4:00

Master Nursery Bumper Crop can be mixed with your native soil as a nutrient-rich amendment to grow vegetables and flowers, or can be used as an organic mulch to help retain water. With added beneficial mycorrhizae, worm castings, bat guano and kelp meal - and no harmful synthetic chemicals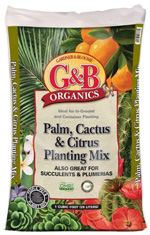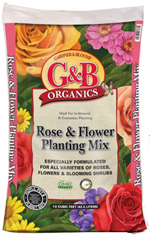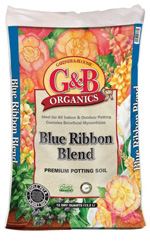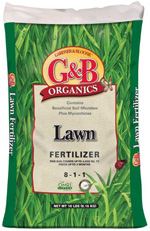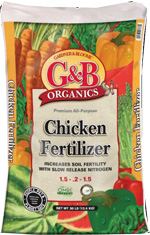 Featured Quote:

"He who plants a tree loves others besides himself."
~ Thomas Fuller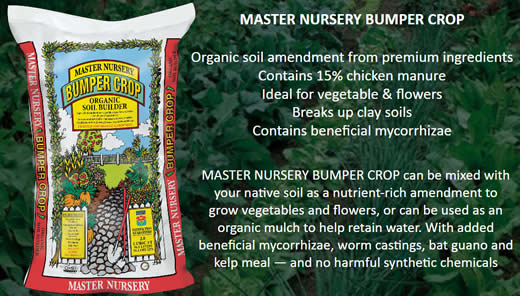 Buy 3 Bags of
Master Nursery Bumper Crop,
Get the 4th Bag FREE!
Subject to stock on hand. Cannot be combined with any other offer. Special ends 3/31/19.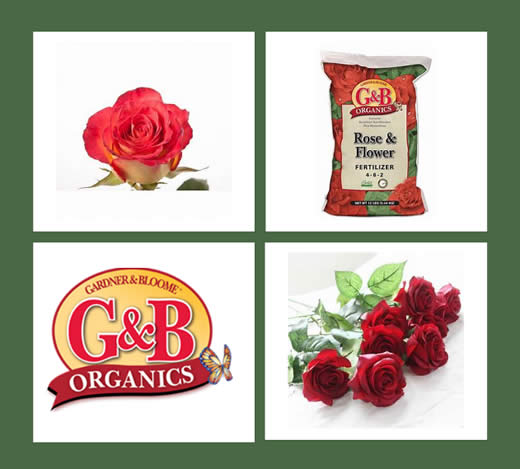 G&B Organics
Rose & Flower Fertilizer (4-6-2)
A great choice for roses and flowers for the best blooms possible.
Planting
This month roses will begin their first bloom. For those of you who were waiting to select a new rose plant until you could see the actual flower, this will be the month to stop by the garden center and stroll through the roses!
Azaleas and camellias are best planted while blooming. They began their blooming in February, so March is right in the middle of their blooming season. DON'T feed your camellias until they have completed their blooming! If you do, they will drop all remaining buds and you will be so very unhappy, thinking that you killed your shrub. Fertilize to reward the plant AFTER the blooming ends.
Spring color plants are arriving! Color up your gardens with perennials and annuals. Look for perennials such as campanula, columbine, coral bells, delphinium, foxglove (digitalis), diascia, penstemon, salvia, yarrow and so much more. Great annuals to pick from include celosia, coleus, dianthus, linaria, lobelia, marigolds, nicotiana, petunias, salvias, and verbena.
There is still time for planting bulbs!
Ladies and gentlemen: Start your vegetable gardens! Such veggies as the cabbage family (cabbage, Brussels sprouts, broccoli), squash, lettuce, spinach, peppers, and cool season tomatoes will be in this month. This is also a good time not only to prune back herbs from last year, but also add in new plants such as chives, parsley, rosemary, sage, tarragon, and thyme.
Maintenance Duties
Fertilize your lawns.
Fertilize your roses.
Snails will be coming out to munch on the tender new growth. Time to purchase your favorite snail bait.
Now is the time to divide perennials such as agapanthus, callas, daylilies, rudbeckia, and daisies. Those with fuchsias can cut them back two-thirds toward the main branches. Remember to leave 2-5 leaf bud/scars for new growth.
You can begin pruning your ornamental shrubs (pittosporum, boxwood, etc.) for hedges. Wait to prune spring-flowering shrubs and trees until their blooming is over.
If you have ever wondered how to get some of the same great flavors you find in top restaurants, consider planting the secret weapon that fine cooks employ--a chef's garden. Get the most out of your garden by adding not only beauty but an endless bounty of flavor as well!
A good chef's garden incorporates the attributes of every location in the garden to produce a variety of flavorful food. Start with a boring fence line. Instead of flowering vines, consider attaching a few trellises and planting a variety of different table grapes.
To block out the neighbor's windows and create privacy, plant fruit trees. You can harvest apricots and cherries in June; nectarines, peaches, plums and pluots in July and August; and apples, pears and persimmons in September and October.
Semi-shaded areas are a great place to plant berries. If you have the room to allow them to roam, consider planting blackberries, boysenberries, and raspberries. Are you looking for something a little more formal? Consider blueberries.
Save the sunniest location for your vegetable garden. Remember to plant "fruit" and "root" vegetables for summer. Plant "leaf" and "flower" vegetables in winter. Don't forget to add a little color with tasty nasturtiums--and save some space for a crop of strawberries, artichokes, and horseradish. Are you short on space? No problem. Herbs do wonderfully in containers--and no chef should be without them. You'd perhaps be surprised how many vegetables can also be grown in containers. And don't forget dwarf fruit trees!
The key to creating a great chef's garden is to look at every available location in your garden with the eyes of a chef. The possibilities are endless and the rewards are delicious. Are you getting hungry, now? Then don't delay, start planning your chef's garden today.
Perhaps nothing heralds the coming of spring like the magnificent saucer-like flowers of the tulip magnolia (Magnolia x soulangeana), also known as saucer magnolia or Chinese magnolia. These small deciduous trees are one of the most popular trees in the home landscape, and when they bloom, they are truly extraordinary.
There are many cultivars of this hybrid species with the 4-5" blossoms ranging in color from pure white to shades of pink and purple--and now even shades of yellow. The winter floral buds are large and fuzzy, giving rise to "candles" as they expand and open. In warm climates, this can be as early as January and February, but for most of the country, the flowers reveal themselves in late March and early April, before the foliage emerges. The flowers can be damaged by late frosts, so we plant the late-blooming varieties here.
Most of these varieties have an upright oval growth habit in youth, becoming rounded, spreading, and mounding with age. They make great small trees, with some varieties growing up to 30' high. But most varieties can be maintained at 10-15' with yearly pruning. The 6" medium-to-dark green leaves hold their color right through the end of fall, before they drop for winter.
They like moist, acidic, deep, and porous soils but can be quite adaptable to a wide range of conditions. They do best when transplanted in spring or summer into holes that have been amended with a good soil conditioner. We recommend covering the soil around the tree with a 2-3" layer of mulch to protect against weeds and for winter cold protection.
When spring finally rolls around, it brings with it beautiful blossoms, fresh air, warmer temperatures...and bugs! Ants, gnats, aphids - none of which are pleasant. Ah, but spring also gives us ladybugs, which are the best-known garden predators available. There are nearly 5,000 different kinds of ladybugs worldwide, 400 of which live in North America. In fact, Delaware, Massachusetts, New Hampshire, Ohio and Tennessee have adopted the ladybug as their official state insect!
As legend has it, in Europe, during the Middle Ages, the crops were being destroyed by insects, so the farmers prayed to the Virgin Mary for help. The ladybugs came, ate the pests, and saved the crops! The grateful farmers began calling the ladybugs "The Beetles of Our Lady" which eventually morphed into "Lady Beetles," and from there to ladybugs.
With aphids, mealy bugs and mites being their favorite food, ladybugs are some of our most beneficial bugs; an adult ladybug can eat over 50 aphids a day. These small, oval-winged insects are usually red with black spots, and are less than ¼ inch in length. As they age, the color of the spots will fade. If a bird, the primary predator of the ladybug, threatens a ladybug, she will play dead.
Some more silly facts about this delightful and advantageous visitor to our forests, fields, gardens, and yes, even our homes:
Ladybugs chew from side to side and not up and down like people do.
A gallon jar will hold from 72,000 to 80,000 ladybugs.
A female ladybug will lay more than 1000 eggs in her lifetime.
The Asian lady beetle can live up to 2-3 years if the conditions are right.
Ladybugs eat nectar as well as insects, so to attract and keep them, grow some of their favorite nectar plants - if you like growing herbs, try some dill, cilantro, fennel or yarrow. Flower growers, try cosmos,sweet alyssum, coreopsis, marigolds and geraniums. They also like lilies and other cup-shaped flowers to hide in.
Get to know your beneficial insects. They can be very useful in keeping the pests away and reducing the use of chemicals. Consider adding some ladybugs to your garden this spring!
And remember--when you do need to use chemicals in your garden, read the instructions carefully and consult with one of our nursery professionals, who can advise you on the best one to use for your particular problem.
We all talk about the weather - but there is nothing we can do to change it! We've heard it for years and it's certainly true! While we can't turn nature's faucet on and off, we can help our garden take advantage of the extra "blessing" when we get overly generous amounts of water.
Capture as much of the rain as you can with rain barrels to store the water! Natural rain provides essential nutrients not available in tap water. You'll see very happy plants when you water them with natural rain. You'll see a vigor and growth characteristic of a fertilization when you put them on a diet of natural rain.
All this rain will also affect the garden. On the good side, you won't need to water for a while, and the natural rain is better for the garden, too. On the bad side, an abundance of winter rain will bring about an abundance of undesirable weeds in early spring.
You can reduce the weed problem while preserving the moisture accumulated in the soil. This can be accomplished this by applying a pre-emergent weed preventer and then covering the soil with a 1-2 inch layer of mulch. Choose a material less likely to float out of the bed and onto the lawn or patio. The mulch will not only help prevent weeds but also help to retain much needed soil moisture in the summer months.
Daylight Saving Time begins at 2 am on Sunday, March 10, 2019, so be sure to set your clocks forward one hour! Your clocks should be set from 2:00 a.m. local standard time, to 3:00 a.m. local daylight time.
We remember to change our clocks by the phrase "Spring forward, fall back." As spring begins soon, why not embrace this season of renewal, and replace the batteries in all of your smoke detectors and carbon monoxide detectors. This simple act will help assure the safety of your family; properly working detectors save thousands of lives each year.
What You'll Need:
2 cans chunk light tuna in water, drained
1 small can black olives, drained and finely chopped
2 celery ribs, diced small
1/2 yellow onion, diced small
3 red radishes, thinly sliced and halved
2 tablespoons fresh grated horseradish (can be found in the chilled condiment section of grocery store if you don't grow your own)
4 tablespoons mayonnaise
Sliced bread
Step by Step:
In a bowl, combine all ingredients except bread.
Chill covered for at least 2 hours.
Spread mixture on bread, add a slice on top, and enjoy a delicious twist on a tuna salad favorite.
Notes: To make a tuna melt, add one slice of cheese and a tomato slice to the sandwich, and grill three minutes on each side on med-high heat in a well buttered skillet! Can also be made with salmon instead of tuna.