Have a Look
Around the Site:
February
If you haven't already done so, now is a good time to start carrots, lettuce, spinach, beets, and other cool-season crops.
Contact Information:
E-Mail:
Click to e-mail us.
Telephone:
(562) 804-2513
Address:
6220 Lakewood Blvd
Lakewood, CA 90712
Hours:
Monday through Friday: 7:30 - 5:00
Saturday: 8:00 - 5:00
Sunday: 9:00 - 4:00

Master Nursery Bumper Crop can be mixed with your native soil as a nutrient-rich amendment to grow vegetables and flowers, or can be used as an organic mulch to help retain water. With added beneficial mycorrhizae, worm castings, bat guano and kelp meal - and no harmful synthetic chemicals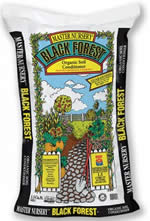 Black Forest Organic Soil Conditioner is a premium soil conditioner for roses, vegetables and lawns. Fortified with iron and nitrogen - but will not deplete soil of pre-existing nitrogen like untreated products. Loosens hard, compacted soils to improve drainage and increase moisture retention. Use as an amendment to improve soil or as a mulch to help keep the soil cool and moist.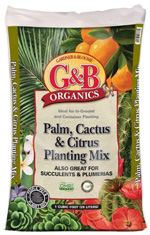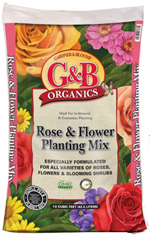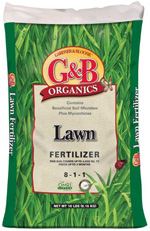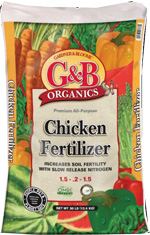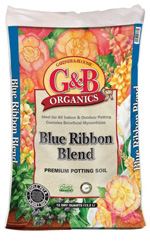 FEATURED QUOTE :

"An addiction to gardening is not all bad when you consider all the other choices in life."
~ Cora Lea Bell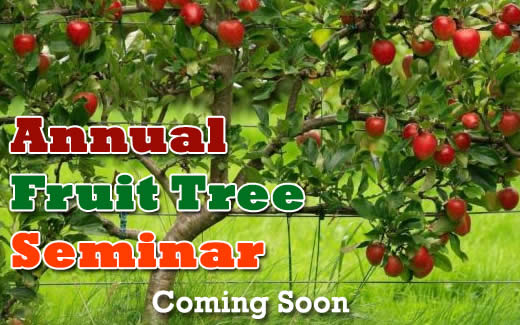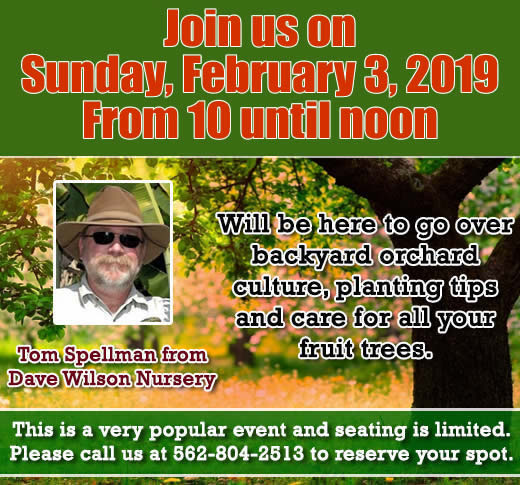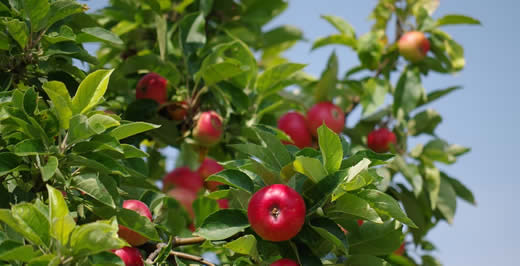 Deciduous Fruit Trees are Here!
New deciduous fruit trees in 5 gal. size and up are 20% off until 02/28/2019.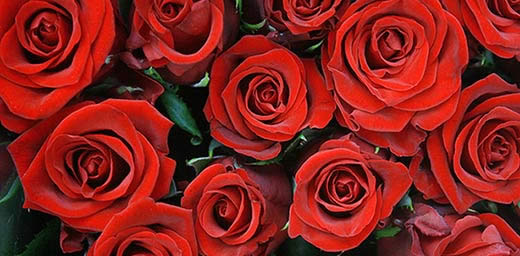 1. Choose and plant camellias, azaleas and Chinese magnolias
2. Purchase clivias.
3. Plant gerberas and gladioli.
4. Plant asparagus from bare-root.
5. Prune kiwi vines.
6. Cut back fuchsias once they begin to grow.
7. In coastal zones: prune begonias, ginger, cannas, asparagus ferns, ivy and pyracantha.
8. Deadhead cool-season flowers to keep them blooming.
9. Propagate running bamboo in coastal zones.
10. Continue to fertilize citrus trees in coastal zones.
11. Continue to fertilize epiphyllums.
12. Fertilize avocado trees in coastal zones.
13. Feed deciduous fruit trees.
14. Fertilize roses.
15. Fertilize fuchsias.
16. Fertilize cineraria to promote blooms.
17. Fertilize cane berries as they begin to grow.
18. Keep roses and bulbs well-watered.
19. Bait for slugs and snails.
20. Control pests on citrus trees, sycamore, ash and alder trees.
21. Protect cinerarias from leaf miners, aphids, and slugs and snails.
22. Mulch young avocado trees.
23. Don't forget Valentine's Day!

The rose is a symbol of love, hope, joy, passion, remembrance, and condolence. No flower has been the subject of plays, songs and poems more than the rose.
The history of the rose goes far back. The Greeks revered the red rose as having come from the blood of Adonis; the Romans used roses in their parties and thought nothing of carpeting the floor with rose petals; the Persians associated the rose with the heart; the early Christians made the rose a symbol of love in connection with the Virgin Mary and Christ's Blood.
The Victorians even talked in roses, and some of that language still survives today. A red rose, of course, signifies respect and love. A yellow rose, in Victorian times, meant a jealous suitor but today means friendship. The white rose signified innocence and purity. In the U.S., white roses are often used at weddings and have acquired the additional meaning of happiness and security. Pink roses are often used to signify appreciation or gratitude. White and red roses together signify unity. White roses fringed in red have come to mean the same thing.
The Victorians used more than just colors. Two roses bound together signified an engagement. A thornless rose signified love at first sight. A wilted rose, of course, signified rejection. There were also meanings in rosebuds, half-open buds and roses in full bloom, as well as meanings in the number of roses given; fifty roses, for instance, signified unconditional love and twenty-five roses were given as congratulations.
For Valentine's Day, rather than give any number of individual roses, why not give a rose plant? There may be no meaning in the language of roses for a whole rose plant--but in the language of gardeners, it's surely a gift of love!
Blueberries are one of the healthiest fruits around; they are low calorie, almost fat free, packed with vitamin C, antioxidants and dietary fiber--and they taste wonderful. As if that weren't enough, they can add striking beauty to your garden. Whatever your reason for growing them, blueberries will work very well in your landscape plans. In addition to the fruit they produce, they have beautiful bell-shaped blooms in spring, handsome glossy foliage in the growing season, striking fall color and bright red stems in winter.
Blueberries are easy to grow, require little care and are seldom bothered by pests. They can vary in size from low ground-covering varieties to large bushes ranging 4-6 ft. high. Their versatility allows them to be used as background shrubs or as border plants. They even make excellent hedges, if spaced correctly. If you are limited in space or just have a patio, consider planting them in containers.
Different varieties of blueberries produce different sizes of fruit, with flavor ranging from tart to very sweet. Larger fruiting varieties produce fruit perfect for fresh eating and large desserts, while smaller fruiting varieties are better for adding to cereals, muffins and pancakes. Be sure to select different varieties to lengthen your harvest season from June until the end of August. For blueberry lovers, we suggest at least two plants per family member.
Blueberries can tolerate full sun in milder summer climates but prefer partial shade in the afternoon. They prefer a light, airy acid soil, so adding 50% peat moss to each hole is highly recommended. Blueberries like to stay moist but not wet. If your soil does not drain well, consider building a raised bed to plant them in. Feed with an acid plant food in spring and midsummer for best results.
Blueberries can be planted as close as 2-1/2' apart if a solid hedge is desired or up to 6' apart if you want to grow them as individual specimens. Just make sure you have access to them so you can get at those tasty, juicy berries!
We love blueberries and invite you to add them to your garden. We have a nice selection of varieties that grow well in our local area. Stop by soon and one of our garden experts will help you select the perfect variety for your family!
What's the difference between leafy veggies, flower veggies, root veggies, and fruit veggies?
Answer:
Leafy vegetables include "leaf-type" vegetables such as cabbage, chard, kale, lettuce and spinach, whose leaves are edible.
"Flower-type" vegetables are ones such as broccoli, Brussels sprouts, and cauliflower, whose "flower" is eaten instead of leaves.
"Root-type" vegetables are those such as beets, carrots, radishes and turnips, whose roots are the edible part of the plant.
"Fruit vegetables" are botanically fruits but treated as vegetables in a culinary sense. These include tomatoes, peppers, and squashes.

Now you are fully equipped to "enlighten" friends with this incredible information when you find yourself at a loss for subject matter at the next dinner party you attend.
What You'll Need:
1 lb. ground beef
1 cup finely ground breadcrumbs
1 tbsp. olive oil
1 egg
2 16 oz. cans condensed cream of mushroom soup
1 16 oz. bag of egg noodles
Salt and pepper to taste
Step by Step:
In a mixing bowl combine ground beef, bread crumbs, egg and olive oil.
Mix well and then form small meatballs and place on a foil-lined baking sheet.
Bake in a 350 preheated degree oven for 15 minutes, remove from oven, allow to rest and set aside.
In a large stock pot or sauce pan, boil 6 cups of water; add egg noodles. Let cook 7 minutes, or until done.
Remove from heat and drain , first reserving 1 cup of the water from the noodles. DO NOT RINSE! Just drain them and set aside.
In the same stock pot or sauce pan, empty two cans of cream of mushroom soup, the one cup of reserved water from the noodles, and whisk while you cook on medium heat. Gradually add another 1/2 cup of water and let the soup come to a boil.
Once the soup has boiled, remove from heat and season to taste. Take the prepared meat balls and put them in the pot with the cream of mushroom soup, allow the meatballs to get fully coated and rest in the sauce for 5 minutes.
Place a serving of noodles on a plate and ladle out meatballs and sauce over the noodles.
Serve with grated cheese (your favorite is always best) on top.
This is the most delicious recipe for Swedish meatballs you will ever make and will surely be a crowd pleaser!