Have a Look
Around the Site:
November
Protect Your Potted Plants: Potted plants do not have as deep a root system as plants in the garden. This means they are more susceptible to serious frost damage. Consider moving potted plants indoors or under patio covers on cloudless, cold evenings.
Contact Information:
E-Mail:
Click to e-mail us.
Telephone:
(562) 804-2513
Address:
6220 Lakewood Blvd
Lakewood, CA 90712
Hours:
Monday through Friday: 7:30 - 5:00
Saturday: 8:00 - 5:00
Sunday: 9:00 - 4:00

Master Nursery Bumper Crop can be mixed with your native soil as a nutrient rich amendment to grow vegetables and flowers, or can be used as an organic mulch to help retain water. With added beneficial mycorrhizae, worm castings, bat guano and kelp meal - and no harmful synthetic chemicals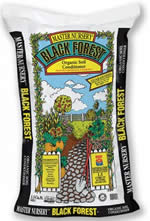 This all-purpose mulch and soil amendment mixes with your native soil to help loosen clay soil and add nutrients and mycorrhizae for strong root development. It helps plants grow full and lush. Mix it with native soil and use it for a variety of flowers, shrubs and trees. Adding Black Forest Organic Soil Conditioner to your soil helps aerate it, allowing it to retain water more efficiently. You can also use Black Forest Organic Soil Conditioner as a mulch on top of the soil for additional water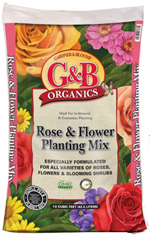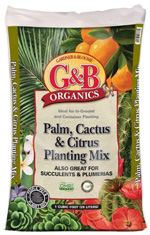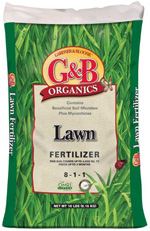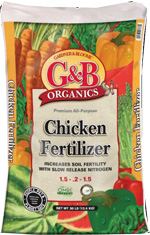 Featured Quote:

"No two gardens are the same. No two days are the same in one garden."
Hugh Johnson
We will be closed on Thanksgiving Day to celebrate with our families and friends. H & H Nursery would like to wish everyone a Happy Thanksgiving.
Some Fun Thanksgiving Facts for You:
The Pilgrims' first Thanksgiving feast, in 1621, lasted three days.
On October 3, 1863 Abraham Lincoln issued a "Thanksgiving Proclamation" that made the last Thursday in November a national holiday.
In 1939, President Franklin D. Roosevelt changed Thanksgiving to the third Thursday in November, in order to make the Christmas shopping season longer and thus stimulate the economy. Two years later, he changed it to the fourth Thursday.
In 1941, Thanksgiving was finally sanctioned by Congress as a legal holiday, on the fourth Thursday in November.
There were no mashed potatoes at the first Thanksgiving dinner--potatoes were brought here later, by Irish immigrants.
Turkeys were one of the first animals in the Americas to be domesticated.
Benjamin Franklin thought the turkey a noble bird and wanted it to be the national bird of America, rather than the eagle!
Native Americans used the red juice of the cranberry to dye rugs and blankets.
Thanksgiving in Canada is celebrated on the second Monday in October.
The pilgrims didn't use forks; they used spoons, knives and their fingers, so if anyone objects to your picking up that drumstick--tell them you are simply practicing traditional American table manners!
Holiday cacti are not hard to take care of, if you remember not to overwater them; getting them to bloom on time is a bit more complex.
Here's how to do it:
In order for these plants to form flower buds for holiday blooms, they need extended darkness for at least four weeks.
Place the plant in a dark room or keep it covered (under a box or bag works fine) for at least 12 hours a day.
When buds appear (it usually takes around four weeks), the darkening schedule can stop.
As the buds get larger, move the plant gradually to where it will be displayed for the holiday, avoiding extreme temperature or lighting changes.
Continue to water and feed while the plant is budding and blooming. Water only when the soil is completely dry--these plants do not like soggy roots.
Choose and plant sasanqua camellias and early long-blooming azaleas.
Purchase poinsettias early in the month.
Continue to plant winter vegetables.
Cut off flower spikes that have bloomed from dwarf foxgloves and delphiniums.
Don't prune tropicals.
Prune grapes, low-chill raspberries, and native plants.
Prune wisteria by cutting off unwanted long twiners. Prune roots of vines that fail to bloom.
Mow cool-season lawns, including Bermuda that's overseeded with winter ryegrass.
Do not mow warm-season lawns, except St. Augustine (if it continues to grow).
Continue fertilizing cymbidiums until flowers open.
Feed cool-season flowers with a complete fertilizer for growth and bloom.
Feed shade plants for bloom; give adequate light.
Feed cool-season lawns, but don't feed warm-season lawns (except for Bermuda that's overseeded with winter ryegrass).
Don't water succulents growing in the ground.
Keep cymbidiums damp but not soggy.
Remember to keep all bulbs, especially potted ones, well watered.
Water dichondra if rains aren't adequate.
Turn off the irrigation systems of all other types of warm-season lawns once they have gone brown.
Spray peach and apricot trees for peach leaf curl if you didn't do so in November.
Protect cymbidiums' bloom spikes from snails.
Control rust on cool-season lawns by fertilizing and mowing them.
Control aphids with insecticidal soap and beneficial insects.
Prepare beds for planting bare-root roses next month.
Harvest winter vegetables as soon as they mature.
Poinsettias are a wonderful worldwide holiday tradition. In fact, next to a Christmas tree, nothing else says Christmas quite like poinsettias. Displayed alone or in groups, they can add a festive splash of color to every décor. From a centerpiece on a holiday table to a miniature plant decorating the corner of an office desk, to a colorful hanging basket that can brighten any room, the poinsettia is the perfect holiday gift.
So how did poinsettias become so popular at Christmas--and where do they come from? According to Mexican legend, a poor Mexican girl named Pepita who could not afford a gift to offer to Christ on Christmas Eve picked some weeds from the side of a road. The child was told that even a humble gift, if given in love, would be acceptable in God's eyes. When she took the weeds into the church and laid them at the feet of the Christ child, they bloomed into red and green flowers.
Poinsettias are native to the tropical forest at moderate elevations along the Pacific coast of Mexico and some parts of Guatemala. They are named after Joel Roberts Poinsett, the first United States Ambassador to Mexico, who introduced the plant in the U.S. in 1825.
Poinsettias have come a long way from their humble beginnings. For years only variations of red flowers were propagated and grown. But now there are hundreds of color varieties available ranging from traditional shades of red, pink and white to burgundy, peach, striped, flecked and hand-dyed varieties.
The sooner you purchase your poinsettias, the sooner you and your friends will be able to enjoy the unique holiday beauty that only they can provide.
Poinsettias are fairly easy-going, and with proper care can last long past the holiday season. Just click on the link below for a complete care guide including tips for re-blooming the following season. Check out our Poinsettia Care Guide (click here).
If you're being awakened in the middle of the night to the sound of turned over garbage cans accompanied by high-pitched chirping sounds, chances are you've been paid a visit by those little bandits called raccoons.
Raccoons are generally active at night, when they are most likely to raid your garbage area, looking for discarded fruit, vegetables, and anything else that might make a tasty snack. Their contact with humans is normally motivated by two basic things: food and/or shelter. Getting rid of raccoons starts with securing the sources of these temptations, and if that doesn't deter them, there are a few other alternatives.
The key to keeping raccoons away is to make your home a less inviting place to visit. Keep your garbage cans sealed with bungee cords if stored outside, or store them in the garage or storage shed. Make sure all of your foundation and basement vents are in good shape and have no holes in them; otherwise, raccoons might nest under your home. If you have a dog or cat door into the garage, make sure not to store food or feed pets in there.
If you have taken care of the basics, and the pesky critters still want to hang out, you might want to consider a few other options. There are a number of humane traps that will help you trap them live and allow you to transport them to a wooded area away from your home. Be careful, though, and wear thick gloves when handling traps, because raccoons will try to bite if agitated.
Motion-sensing lights and sound devices will also help keep raccoons away. Nocturnal by nature, they don't like bright lights. You can also apply a raccoon repellent to garbage cans and around the yard to deter them. Many wildlife specialists use this method because the repellent uses the scent of a predator such as a coyote, wolf, or mountain lion to mark your garden as a predator's territory.
So don't be kept up at night because raccoons are having a party at your house. Take action today and keep those raccoons away!
Important Note: Two illnesses common to raccoons are distemper and rabies. If you see raccoons, keep your pets inside. Raccoons are primarily nocturnal, so if you see one in a populated area during the day, especially if it is acting strangely, be sure to avoid it and report it to a wildlife specialist.
What Is Humic Acid?
Answer:
Humic acid is a complex organic acid that is present in soil, peat, and coal, formed from the decomposition of vegetation matter. It is responsible for much of the color of surface water. Because of its vegetative origin, this material is very rich and beneficial to plants and gardens.
Almost anything that grows will benefit from humic acid. It increases nutrient uptake, drought tolerance and seed germination. It increases the microbial activity in the soil, making it an excellent root stimulator. Humic acid increases the availability of nutrients that are already in your soil and will naturally aerate the soil. It also will help to lower the pH of your soil and helps flush high levels of salts out of the root zone.
If you use humic acid, your plants and grass turf will have a healthier green color, and smaller amounts of fertilizer will be needed throughout the year to keep them green. It helps support root development in plants and can also help increase the yield of fruit trees and vegetables. Humic acid is actually somewhat of a "professional secret"--it has been used by landscapers and golf course managers for years.
1/4 cup light brown sugar
3/4 cup white sugar
1 cup butter
1 egg
1 teaspoon vanilla extract
1 teaspoon maple extract
2 cups all-purpose flour
1 teaspoon baking soda
1 teaspoon baking powder
1/2 teaspoon salt
1 teaspoon ground cinnamon
1/4 teaspoon nutmeg (optional)
1/4 teaspoon ginger (optional)
Step by Step:
Preheat oven to 350 degrees.
In a large bowl, cream sugars and butter together.
Add egg and vanilla and maple extracts and mix well.
Sift together flour, baking soda, baking powder, salt, cinnamon, and spices. Gradually add to butter and sugar mixture.
Drop into small balls onto a nonstick cookie sheet. Decorate with sanding sugar or festive sprinkles.
Bake for 10-14 minutes.
Yield: 3 dozen cookies