Have a Look
Around the Site:
July
Harvest your summer vegetables as soon as they are ready. Don't let them rot and drop to the ground. This can bring insects and cause disease.
Contact Information:
E-Mail:
Click to e-mail us.
Telephone:
(562) 804-2513
Address:
6220 Lakewood Blvd
Lakewood, CA 90712
Summer Hours:
Mon.-Fri.: 7:30 to 5:30
Sat. 8:00 to 5:30
Sunday: 9:00 to 4:30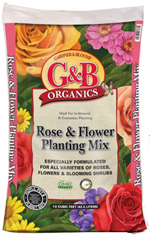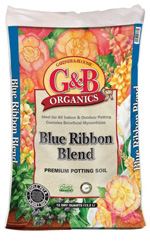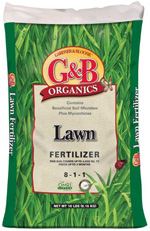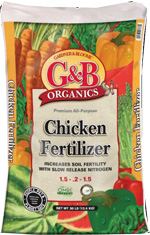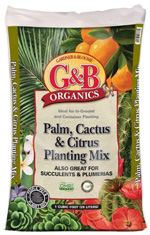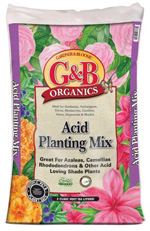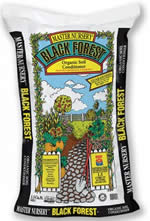 "There can be no other occupation like gardening in which, if you were to creep up behind someone at their work, you would find them smiling."
~Mirabel Osler
Beautiful bougainvillea, that evergreen subtropical plant from South America, comes in several different forms. The most common is a vine--a vine that does not twine or cling--but a vine nonetheless. It also comes in a shrub form and a ground cover.
The vibrant colors are not the flower, but are colorful bracts surrounding a small, inconspicuous flower. The color show begins in spring and can continue into the winter. Now, you can't ask much more of any flowering plant!
A mature vine bougainvillea in full bloom is simply a huge "WOW!" factor in any garden. The vine bougainvillea is a fast grower and needs regular pruning to keep in good form. Because of this vigorous growth, any structure chosen for support must be very sturdy.
Yes, they do have thorns. Keep that in mind when you are thinking of the best location in your landscape.
Other bougainvilleas have a low-growing form which is perfect for containers. Place containers near the edge of a balcony and the bougainvillea will grow outward and down, spilling color over the outside wall of your home.
Great care must be taken when planting bougainvilleas. The roots do not like much handling so do not disturb the root ball. You can cut out the bottom of the pot and plant both bougainvillea and pot. Alternatively, carefully make four vertical cuts down the side of the nursery container and carefully pull all four sides farther apart. Supporting the base of the root ball (not grasping the trunk of the plant), gently remove the plant from the growing container and carefully place it into the ground or new container, remembering that the roots are very sensitive to handling.
Bougainvilleas like full sun and regular watering. If you water too much, they won't bloom.
Bougainvilleas come in white, yellow/orange, pink, red, and purple. Plant all one color for a huge color impact, or mix and match colors, to create the look of an impressionist painting.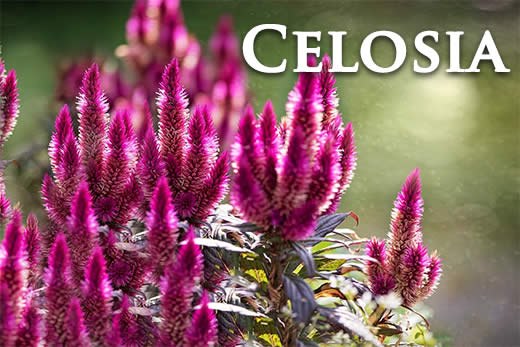 A couple of flats of celosia can bring distinction to your borders and edges. There are two vastly different varieties that, when situated in mass plantings, will bring texture and colors - from red, yellow, and orange, to crimson, rose, and purple - to your gardens from summer through the end of autumn.
The aptly-named 'Cockscomb' is a velvety-crested rippled type, while the 'Amaranth' offers soft and fluffy feathery plumes.Our climate is perfect for celosia, as they love strong sun. While they are drought-tolerant once established, give them a worthy welcoming with moist soil and compost.
Ranging in height from 6" to 36", the taller varieties provide lasting pleasure when dried, which is easily accomplished by picking them before the flowers are fully opened, and hanging them upside down in a cool, dark place. Those of you who hesitate to plant annuals due to their shorter life spans, take note: celosias bring texture, color and longevity, all in one plant!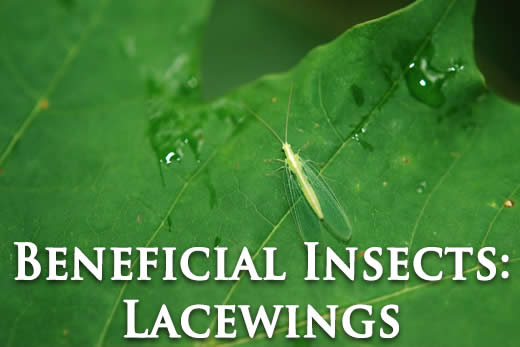 These days, not even a backyard garden is free from danger. The vegetables and flowers over which you've labored so lovingly are prey for aphids, cutworms, mealy bugs, and many others.Using chemical pesticides is so last century.
We now know that broad-spectrum conventional pesticides not only kill the bad bugs, they rub out the good ones as well. In fact, more and more insects are showing resistance to heavy duty chemical pesticides. In a controlled experiment, fruit flies were exposed to DDT. Not only did it not kill them, the fruit flies had developed a way to metabolize the pesticide and use it as food!
Unfortunately, we've been finding out more and more that ingesting chemicals on the things that we eat can have a negative effect on us. We are what we eat. No matter how carefully you wash your vegetables that have been treated with chemicals, there is no guarantee that they don't still contain traces.
Luckily, there are natural predators that help keep our gardens free of pests. We can fight bugs with bugs!
Beneficial insects are nature's way of stabilizing pest populations. Take for example, the common green lacewing (Chrysoperla carnea). Actually, take the offspring of this "aphid lion"; the adult lays her eggs on the foliage, each on the top of hair-like filaments. In a few days, the lacewing eggs hatch and the tiny larvae emerge with their voracious appetites for aphids, spider mites and red mites, thrips, whiteflies, long-tailed mealy bugs, the eggs of leafhoppers, moths and leafminers, small caterpillars, beetle larvae and tobacco budworms.
The larvae look like miniature alligators with tiny ice tong-like pincers that inject paralyzing venom. They then draw out the bodily fluids of their victim. It's not necessarily pretty, but they will help to keep your crops from being destroyed by these pests. Many gardeners will find these in their gardens already, but they have become a staple at many garden centers, where they are sold to be released in your garden.
Green lacewing larvae can be released on numerous plants such as cotton, sweet corn, potatoes, tomatoes, peppers, eggplants, apples and strawberries. About 10 lacewing eggs per plant, or 1,000 eggs per 200 sq. ft. will control a moderate aphid population. During the two to three weeks in the larvae stage they will each devour up to 200 victims a week. After this, they pupate by spinning a cocoon with silken thread and approximately five days later the adults emerge to complete the life cycle. There are five or six overlapping generations each season. Since the larvae feed for about two weeks, a second release, two weeks later, might be necessary.
Chrysoperla carnea, the "original" green lacewing, just may prove to be the best all-purpose predator for your home garden.
Earwigs are the brownish/black insects (about ¾ inch long) with pointed pincers on the rear of their abdomens. Earwigs' lifelong pursuit is to be active member of the insect cleanup crew of the garden. They chew up plant debris and turn it into humus. For this job, earwigs are considered a beneficial insect. You rarely see this insect out in the open, but rather under leaves, under low growing foliage plants or in a woodpile. Creating humus is part of the earwig "career", and that is a positive thing for any garden.
However, they also have a liking for new tender foliage and this is what gets them into trouble with gardeners. When they eat tender foliage, they are considered a pest.
There are a number of different earwig management techniques. Earwigs like dark, damp places in the yard. In these locations, place rolled up newspapers or low-sided cans coated with oil. The earwigs will crawl inside of either of these traps, and you can simply throw them away. If, however, you have an infestation of earwigs eating too much of the new foliage, you may find it necessary to apply an earwig bait. A follow up application two weeks later usually takes care of any stragglers.
Ultimately, the best way to prevent earwig infestations is to keep the garden clean and remove potential earwig hiding spots. A few here and there are more helpful than harmful to your gardens, but if they're making a meal out of your prized plants, don't hesitate to pull out the bait!
How do I know if I have bad drainage?
Answer:
First, your plants won't look happy. (Surprise) The foliage will look dull and lack the luster and intense color of a healthy plant. If it is a blooming plant, it may produce few blooms or none at all. When the condition becomes severe, the plant will drop its leaves from the interior first, eventually working its way to the leaf tips.

The second sure sign is if you are not watering much but the ground stays continually wet or even has moss or algae growing on it. The soil may also have an odor to it. What is important to remember is that every time plants are watered, it lowers the soil temperature by up to twenty degrees. Most plants are stimulated to grow as the soil temperature warms up. If the soil is always wet, the soil temperature will be cooler than the plant desires and it won't grow much.

Poorly draining soil also attracts bad bacteria that can attack the root system, in addition to providing less oxygen for the plant. If you think you have bad drainage, gently lift the plant out of the ground with a shovel--being careful not to damage roots.
If the soil is wet at the bottom of the hole, dig it deeper and back-fill with at least six inches of gravel. Then build a mound that will raise the plant 3-6 inches higher than the surrounding soil level and re-plant so that the top of the root ball is level with the top of the mound. If that doesn't work, you may need to find a different location for the plant.
This is great for potlucks and cookouts.

What You Need:
2 (9 ounce) packages refrigerated three-cheese tortellini
1 pound bacon
4 cups chopped broccoli
1 pint grape or cherry tomatoes, halved
2 green onions, finely chopped
1 cup bottled coleslaw dressing
Step by Step:
Cook the tortellini according to the package directions, drain, rinse with cold water, and refrigerate until cool, about 30 minutes.
Place the bacon in a large, deep skillet, and cook over medium-high heat, turning occasionally, until evenly browned, about 10 minutes.
Drain the bacon slices on a paper towel-lined plate.
Chop the bacon into 1/2 inch pieces while it's still warm.
Place the tortellini, bacon, broccoli, tomatoes, and green onions into a salad bowl. Pour dressing over all; toss lightly to coat.
Chill in refrigerator before serving.
Makes 10 servings