Have a Look
Around the Site:
June
When annuals or perennials get leggy or scraggly, consider cutting them back by one-third or more. With some plants, this not only makes them look neater, but it also often encourages a fresh flush of growth and/or bloom.
Contact Information:
E-Mail:
Click to e-mail us.
Telephone:
(562) 804-2513
Address:
6220 Lakewood Blvd
Lakewood, CA 90712
Summer Hours:
Mon.-Fri.: 7:30 to 5:30
Sat. 8:00 to 5:30
Sunday: 9:00 to 4:30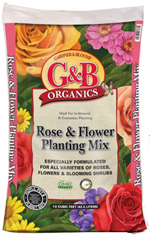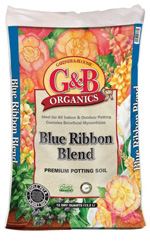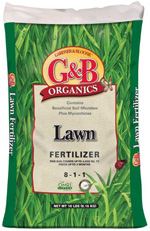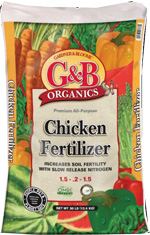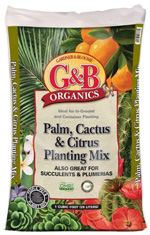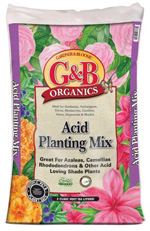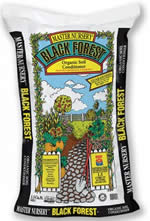 "God made rainy days so gardeners could get the housework done."
~ Author Unknown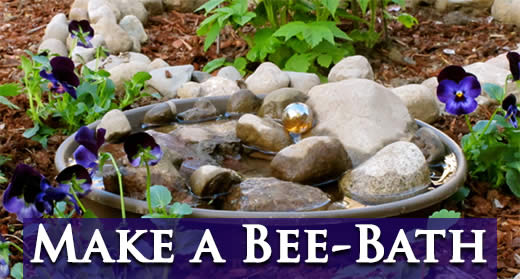 Watering the Bees
If you have a pool, you may wonder why there are so many bees in it. Often you'll scoop up a half-dozen casualties when you're skimming the pool, and they tend to land on everyone, especially those wearing bright colors.
Swimming pools are like big beacons for bees. They see them and they think "Water! Yes!" Swimming pools are a dependable water source for suburban animals. In many places a pool will be the only body of water inside their entire territory. They tell their friends and then they all know that your pool is the place to drink up. The problem is, you don't really want them there, and it's not a safe place for them, either. Bees have to dry out before they can fly, and the vertical and slippery walls on your pool make this impossible for them, so they will drown.
A good way to help out your local pollinators and to keep your pool safer is to create a place for them to get water safely, away from your pool. All you'll need is a basin of some sort, wide and shallow works best, some clean water, and something to put in it for the bees to climb onto to dry off. A ceramic or clay pot base works well, but you could also use a bird bath, a bowl, or a bucket for the basin. Marbles, glass beads, fish gravel, rocks or wood can be used on the inside. The important thing is that there is something to hold water and a way for them to get out of the water. Arranging your filler at various heights in the basin will allow for bees to get water whether it's all the way full or mostly empty. Choosing a nice decorative basin and mixing and matching different sizes and colors of substrate will create a unique-looking and fully-functional bee bath.
Once you've made your bee-bath, put it in a place that is low traffic and in the shade most of the day. Up high or low to the ground, the bees in your area will find it and tell their buddies where the good water is. If you keep it clean and full, they will come to know it as a safe place and will go there instead of your pool. The best part is, that while the bees are on their way to or from their new watering hole, they'll be stopping in your garden to help pollinate your plants.
Tips for success:
Keep the bee-bath in a shady spot to keep temperatures and evaporation down.
Put the bee-bath on your irrigation system to keep it filled automatically, or just make it a habit to check it regularly.
To prevent mosquitoes, it is important to completely change out the water at least once a week.
To prevent algae, change the water out every 2-3 days. If algae grows, scrub well and add one part vinegar to 10 parts water on the next fill-up.
Coneflowers (Echinacea species) are a native American wildflower that have found their way into our gardens because of their stunning beauty and hardiness. Originally only available in shades of purple and lavender, coneflowers now come in a wide range of colors. Thanks to the efforts of breeders across the country, they can now be found in shades of pink, white, purple, yellow, orange and salmon. They come in a range of sizes as well, from dwarf coneflowers that grow only 18" high and wide to varieties that grow 4-5' high and half as wide.
The 3-5" diameter flowers on these robust deciduous perennials are arranged above sturdy, elongated, upright stems that are perfect for cutting and last in a vase from 5-7 days. The flowers have somewhat weeping petals that surround a coned center (thus, the name) and are produced from summer into fall.
Coneflowers prefer full sun locations and regular watering in well-drained soil that keeps them moist, but not wet. They require a couple of feedings per year of a good flower food to keep them healthy and strong.
Coneflowers make an excellent addition to any perennial garden and also look great in border or container plantings. They are a perfect selection for butterfly gardens. We invite you to stop by and bring some home today!
Whether or not water restrictions are in effect, it's a good idea to think about how you can lower your water usage at home. Luckily, you won't have to consider keeping your showers to once a week, because most water usage, and potential for reduction, is outside your home. Here are some ideas to lower your water consumption without surrendering your yard to the desert.
• Adjust your watering schedule.
Doing a monthly adjustment on your water timer can save hundreds or even thousands of gallons of water a month. You don't have to stop watering your lawn, but watering it for longer periods less often will allow the water to soak to the roots and prevent evaporation. Adding an automatic or manual rain delay will also keep you from watering during or after good rain, when your lawn doesn't need it.
• Decrease the footprint of your lawn.
Eliminating underutilized sections of your lawn will save you time, money, and tons of water. You won't have to water, mow, dethatch, or seed lawn that no longer exists. Take an honest look at your yard, and think of what else you could grow around the edges. Bushes, trees, succulents, and vegetable gardens work great around the edges of your yard, providing, shade, color, and privacy, all while helping you save water.
• Dethatch your lawn.
Dethatching removes old, dead growth, making it easier for the water to penetrate the soil, and leaves room for new growth to thrive.
• Raise your mower blades.
Letting your grass grow longer will help keep moisture in, and the sun away from the dirt, lessening evaporation.
• Inspect your irrigation system.
It's very easy for you to have an underground leak in your irrigation system that leaks water incessantly, costing you money and wasting loads of water. Check around your sprinkler and drip lines and keep an eye out for areas that are too wet, have much faster-growing vegetation, or sunken impressions in the ground. These are all signs that you have a leak. If you're not comfortable doing irrigation work, it's not a bad idea to talk to a professional so you know it's fixed correctly.
• Trim bushes back from sprinklers.
If it's been awhile since you trimmed your bushes, you should check to ensure they are not blocking your sprinklers. If you want to let them grow bigger, you should consider either raising or relocating your sprinkler heads so they will continue to get to the lawn. If not, trimming the bushes back a bit will help make sure the water you're using gets where it needs to.
• Add a layer of mulch to your shrubs and trees.
Keeping a layer of mulch around your larger plants helps keep moisture in, keeps the weeds to a minimum, and can add a nice decorative touch to your beds.
• Use plants that need less water.
There are a large variety of plants that are either native or adapted to our climate, and will require less water than more tropical varieties. Ask one of our associates here for some ideas that will work for your circumstance.
Saving water is easy, and it has the potential to save you some cash and make your yard much more sustainable. If everybody reduced their usage a bit, the savings could be huge.
By Tamara Galbraith
When it's summertime and you're working on a tan, your plants may begin to take on a pale, pasty look. What gives? Say hello to the fungus disease known as powdery mildew.
A common condition found on plant life throughout North America, powdery mildew is characterized by spots or patches of white to grayish talcum-powder-like growth. Fortunately, it is usually more of an effect than a problem itself. In other words, in addition to treating the plant, you'll probably want to take a look at the surrounding conditions and make some adjustments.
The primary way to keep powdery mildew (and other fungi) from attacking your plants is prevention. Start now.
First and foremost, make sure you give plants plenty of room. Good air circulation goes a long way. Trim plants that get crowded or bushy. Avoid overhead watering and do your watering in the morning so any water that does get on leaves has a chance to dry. If your plants are getting spray from a lawn sprinkler system, try moving the sprinkler a bit further away. If that's not possible, you might consider replacing your plants with more mildew-resistant plants or varieties. Do not put any plants that have had mildew in your compost pile - toss them.
If you do get powdery mildew, to halt it in its tracks, spray the affected plants with a good fungicide.
How often should I cut my lawn?
Answer:
The easy answer would be once per week in the growing season. A good rule-of-thumb is to remove no more than one-third of the grass height at any one mowing. For example, if you are maintaining your lawn at 2 inches, mow the lawn when it is about 3 inches high. Cutting off more than one-third at one time can stop the roots from growing and will require more frequent watering during the heat of summer to keep the grass alive and healthy.
Following the one-third rule will produce smaller clippings that will disappear quickly by filtering down to the soil surface. If the grass becomes too tall between mowings, raise the mowing height and then gradually reduce it until the recommended height is reached. For the best appearance, mow and maintain your lawn at the best height for growth as determined by the type of grass you have.
You can usually mow a grass that spreads horizontally shorter than an upright-growing bunch-type grass. Grasses with narrow blades can generally be mowed closer than grasses with wide blades. If your lawn is under stress--such as heat, drought or shade--mow at a higher level of cut. Proper mowing is important in maintaining a healthy lawn because it encourages a dense stand of grass plants. A dense turf keeps out weeds through competition for sunlight and nutrients. A weak, thin turf allows weed seeds to germinate and grow.
Mowing practices can also affect the occurrence of disease. Many times an increase in disease can occur when turf is cut too low or is mowed when the foliage is wet.
One final tip: Don't mow in the same direction each time. Alternate your mowing direction and you'll have more upright grass growth and a smoother-looking lawn.
What You'll Need:
4 green onions, thinly sliced
1 large carrot, shredded
1 red bell pepper, cut into 1/2 inch pieces
1/2 pound sugar snap peas, halved
2 cups chopped, cooked chicken breast meat
1/2 cup fresh cilantro leaves
1/2 cup blanched slivered almonds, toasted
2 tablespoons white sugar
2 tablespoons distilled white vinegar
1 1/2 tablespoons sesame oil
1 tablespoon teriyaki sauce
1 tablespoon ground dry mustard
Step by Step:
In a large bowl, mix together the onions, carrot, red pepper, peas, chicken, cilantro and almonds. Set aside.
In a small bowl, whisk together the sugar, vinegar, sesame oil, teriyaki sauce and dry mustard until smooth.
Pour over salad mixture and toss until coated.
Serve in pita pockets or on a bed of lettuce.
Yield: 4 servings