Have a Look
Around the Site:
May
Edibles: As the soil warms, up plant sub-tropical and tropical types of fruit such as avocados, banana, citrus, guava, and papaya.
Contact Information:
E-Mail:
Click to e-mail us.
Telephone:
(562) 804-2513
Address:
6220 Lakewood Blvd
Lakewood, CA 90712
Summer Hours:
Mon.-Fri.: 7:30 to 5:30
Sat. 8:00 to 5:30
Sunday: 9:00 to 4:30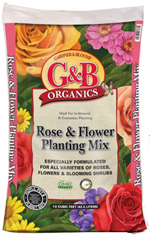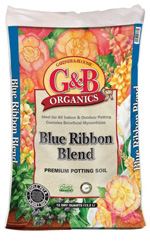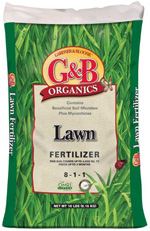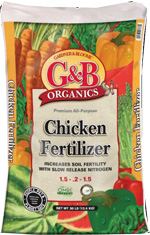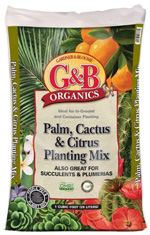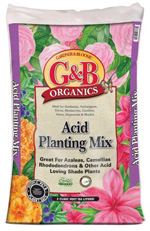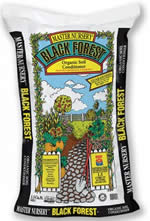 Featured Quote:

"Flowers are sunshine, food and medicine to the soul."
~ Luther Burbank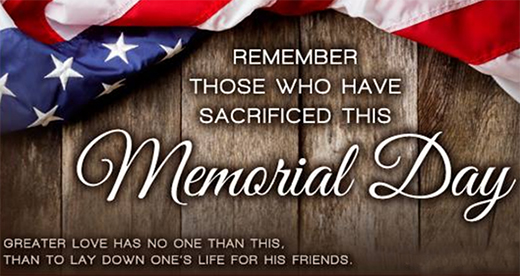 Hours for Memorial Day weekend:
Saturday, May 28th: 7:30-5:30
Sunday, May 29th: 9:00-5:30
Monday, May 30th: 9:00-4:00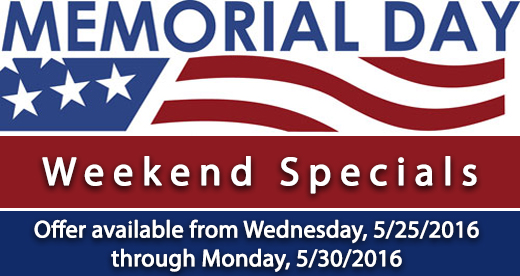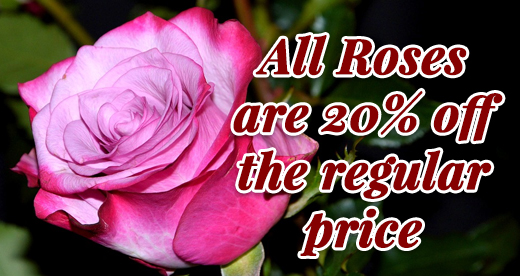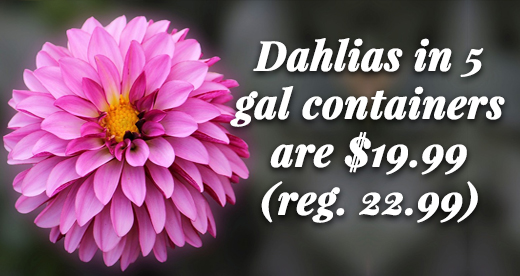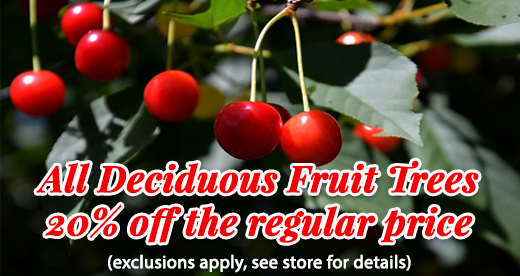 **Please note: Limited to stock on hand, no special orders, cannot be combined with any other discount.
Memorial Day and Poppies
Memorial Day, originally called "Decoration Day," was first celebrated on May 30th, 1868, to honor those (Union soldiers) who died in the American Civil War (the South had their own memorials at that time). After World War I, the day became one to honor all Americans who died fighting any war. But why the poppies?

Poppy seeds lie dormant in the soil, and heavily turning or digging up the soil causes them to sprout. Poppies have long been noted for suddenly "popping up" on battlefields and in graveyards.

Major John McCrae, a Canadian, wrote the poem "In Flanders Fields" the day after the burial of a young friend and student, after seeing the poppies in the cemetery where his student had been buried.

Moina Michael, an American, was very moved by the poem, and wrote a short poem of her own in response, from which these lines are excerpted:

We cherish too, the Poppy red
That grows on fields where valor led.
It seems to signal to the skies
That blood of heroes never dies.

She began the tradition of wearing red poppies on Memorial day in honor of those who died serving the nation, also selling poppies and giving the money to a charity benefitting servicemen in need. The tradition of wearing poppies spread and is now practiced in many countries on their own days of remembrance.

Not only did Ms. Michael start the tradition of wearing poppies, she also seems to be responsible for the tradition of selling them to benefit servicemen in need. Many veterans' organizations will be selling them for this Memorial Day. They aren't expensive but they are very valuable. Buy one, wear it at the barbecue or party, and remember what our freedom costs.

In Flanders Fields.

In Flanders fields the poppies blow
Between the crosses, row on row,
That mark our place; and in the sky
The larks, still bravely singing, fly
Scarce heard amid the guns below.

We are the Dead. Short days ago
We lived, felt dawn, saw sunset glow,
Loved and were loved, and now we lie
In Flanders fields.

Take up our quarrel with the foe:
To you from failing hands we throw
The torch; be yours to hold it high.
If ye break with us who die
We shall not sleep, though poppies grow
In Flanders fields.

- Major John McCrae
Blooming from mid-spring through early fall, the butterfly bush (buddleia) is particularly prized for its ability to attract butterflies, hummingbirds and songbirds. The most popular species originally hails from China, but buddleias are now grown throughout the United States.
Butterfly bushes are valued for their clusters of beautiful, tubular-shaped flowers. The blossoms come in a variety of colors including white, pink, red, blue, purple, orange or yellow flowers produced by different species and cultivars. Adding to their attraction is the fact that they are rich in nectar and often strongly scented.
The taller varieties add the most value to the garden when they are grown as a background shrub or as part of a mixed border, while the dwarf varieties look great as focal plants or as part of a colorful perennial bed. Butterfly bushes prefer to be planted in full sun locations but can tolerate partial shade if needed. They go completely dormant in the winter in colder areas but can remain semi-evergreen in warmer climates.
The butterfly bush is a fairly low maintenance shrub. Once established it can become fairly drought tolerant and needs only to be fed with an all-purpose plant food once in spring and summer. It can be pruned back hard every spring if needed; this will produce a denser and more rounded shrub.
Every garden can use a few--and your birds and butterflies will thank you too!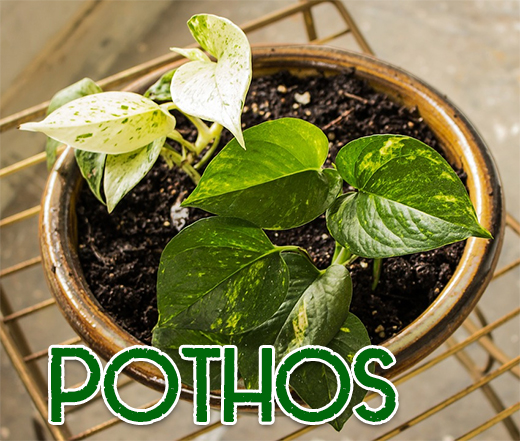 Pothos (Epipremnum aureum) is probably the best known houseplant out there. Tolerant to low light, infrequent watering, and outright neglect, it is best known for its shiny leaves, long, draping foliage, and its ability to purify air where it is kept.
Depending on conditions, Pothos will grow shoots that are as long as 6-10' long, dangling from the outside of its pot. . In the tropical climates where it is native, these can be as long as 40'. Pothos can survive with minimal sunlight, but cannot do entirely without, so plan to place it in a room with a window or sun-roof.
Care for Pothos is very simple. Let the dirt dry out before watering again. Too much water can cause root rot and wash out nutrients in the soil. Too much watering will cause drooping and possibly black spots on the leaves. The best way to tell if it needs water is to use a finger and dip it into the soil. If you get wet dirt on your finger, wait a couple more days. They prefer slightly acidic soil, but as long as your soil drains well, it should be fine. The plant can either be allowed to grow long vines to drape down around it, or pruned up to give it a bushier shape. As with any plant, confine your trimming to less than 1/3rd of the volume of the plant. When the leaves start to regularly droop, even upon watering, it is a good sign that it's time to transplant into a larger container.
If you're cursing your black thumb, or just hoping for some low maintenance greenery in your home, give Pothos a try.
Hydrangeas are one of the most popular plants in America. They can be grown indoors or outside in the garden, allowing their blooms to be enjoyed at any time of the year. Florist-grown hydrangeas can provide double the enjoyment since their flowers can be enjoyed indoors first, and then be pruned back and transplanted outdoors for a second bloom later in the season.
The two most popular types of hydrangea are mophead and lacecap. Mopheads have large, rounded heads, while lacecaps have a smaller cluster of flowers surrounded by a halo of larger flowers around their edge.
Most hydrangeas grown today come in shades of pink, blue or white. In many varieties, the color can be altered with the addition of lime or aluminum sulfate.
In the garden, hydrangeas do best in a morning sun, afternoon shade location and look great when planted under trees or other larger shrubs. Keep your plants watered regularly so the soil is moist but not wet. Most hydrangeas perform best when fed a couple of times during the growing season with an acid food.
Everyone knows that life is challenging and stressful. In today's hectic world, what could be better than adding another element of relaxation to the place we treat as our own personal oasis--our home? Experiencing nature is a popular way for many people to de-stress; wouldn't it be great to have an area that serves as a retreat, accessible at all times, right in your own backyard?
The area you choose could be a shady patio or a quiet corner of the garden. Try to choose a spot where you are not likely to hear traffic noise or the sounds of neighbors. For instance, if your neighbors entertain frequently outdoors, your quiet spot should probably not be adjacent to that area. Also, be sure that this area can be relatively private. It should not be visible from the adjacent properties or the street and, if it is, you should be able to screen it with plantings or structures.
When planning the garden, consider what you will hear, see, smell and touch. Make sure that the elements you choose will give you a peaceful, calm feeling rather than exciting your senses. As a general rule, choose elements that will provide softer, lighter sounds, lighter fragrances and more muted colors.
Many people find the sounds of a wind chime to be very relaxing; you can choose from many different tones, from light and tinkling to deeper, more sonorous sounds. If you really enjoy the sounds of chimes you could choose several in complementary tones.
The sound and appearance of water is an element that promotes almost instantaneous relaxation for most people. A small fountain, either purchased or constructed from a beautiful ceramic pot, would be a great choice for a small area or patio. A small area would also accommodate a rock column fountain; it consists of one or more standing rocks that have been drilled so that the water comes up through the center and trickles gently down the face of the rock. The water then percolates through some stones at the base of the rocks; the basin is actually underground, so there is no visible standing water to contend with.
When choosing your plant palette, green should be the predominant foliage color. The color green is widely known to promote relaxation. You could choose plants with different colors of green foliage and, if the area is very dark, the addition of a few plants with variegated foliage (preferably white and green) would help to lighten the area. Flowers (if any) should be chosen from the cooler color range such as white, lavender or blue; brighter colors (red, yellow, orange) excite the senses, while cooler colors promote relaxation. Incorporate some plants that will provide fragrance at different times of the year.
Select some comfortable seating. This could be a weathered teak bench, a comfy rocking chair or glider or even a hammock. The floor of the area should tie in with the natural elements already used; loose-laid slate or flagstone (possibly with a small groundcover such as pink thyme or scotch moss growing between the stones) would be ideal.
The final step is to select one or two carefully-considered garden art pieces. If you are spiritual, this could be a St. Francis or St. Fiacre statue, a Buddha or some other piece that has special meaning to you. It might also be a bird bath, gazing ball or some beautiful blown-glass pieces hanging in the trees. A beautiful garden plaque hanging on a fence can accentuate the plant material surrounding it and provide a focal point of the garden.
With careful consideration and a little planning, you can create an area that will provide peace and tranquility to all who enter, right in your own backyard.
How deep should I plant my new plants?
Answer:
Most plants will benefit from being planted with the top of the root ball at the existing soil level--not the top of the container it came from.
If a plant is installed too high, it will dry out faster, scalding the top of the root ball and stressing the plant out to the point of requiring therapy and potentially expensive medication. Just think how you would feel if the top of your feet were scalded--and you'll understand how important this is.
On the other hand, installing a plant too deep can slowly rot the roots and eventually kill the plant. Most plants that are planted too deep will have a dark soil ring stain around the base of the trunk or crown of the plant. The roots will also emit a most malodorous aroma that no amount of antiperspirant can remedy. It's what the plant would call "payback" for planting it too deep. (Please note: there are some exceptions, such as tomatoes, that prefer being planted deeply.)
What You Need:
1 pint heavy cream
1 tablespoon confectioners' sugar
2 cups sour cream
1 1/2 cups flaked coconut
1 (20 ounce) can crushed pineapple, drained
1 pint fresh strawberries, hulled and sliced
1 pint fresh blueberries
3 cups miniature marshmallows
Step by Step:
Use an electric mixer to whip together the heavy cream and confectioners' sugar in a large bowl; whip until thick but not grainy.
Mix in sour cream.
With a rubber spatula, fold in the flaked coconut, pineapple, strawberries, blueberries and marshmallows.
Mix until everything is evenly distributed.
Cover and chill for at least 4 hours before serving. (It's even better when chilled overnight.)
Makes 10 cups - but will disappear fast when you bring it to a cookout!