Have a Look
Around the Site:
November
Trim off brown top growth on dormant perennials: November is a good month to cut back spring and summer-blooming perennials. Hosta, astilbe, some types of clematis, ornamental grasses and Shasta daisies can be pruned back to ground level. Other perennials such as daylilies, geraniums, scabiosa and iris should be pruned lightly--leaving enough leaves so the plant will still photosynthesize during the winter.
Contact Information:
E-Mail:
Click to e-mail us.
Telephone:
(562) 804-2513
Address:
6220 Lakewood Blvd
Lakewood, CA 90712
Hours:
Monday through Friday 7:30 to 5:00
Saturday 8:00 to 5:00
Sunday 9:00 to 4:00.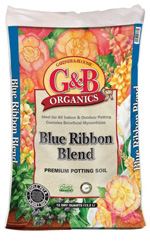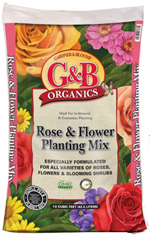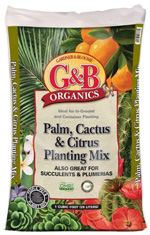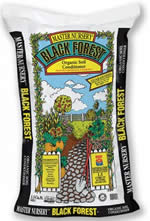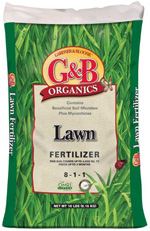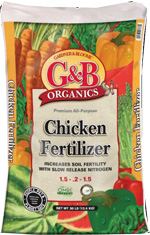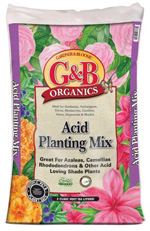 Featured Quote:

"Gardening is a way of showing that you believe in tomorrow."
~ Old saying
Most gardens have everything needed to make beautiful, fast and easy Thanksgiving floral decorations for your table and accents all through the house. Here's one project you can do in just a few minutes....You'll have fun (and experience great health benefits) foraging through your garden in the cool autumn weather.
Harvest Bough — Great to hang over doorways, mirrors, mantels, and pictures.
6 long thin branches from a tree or tall shrub, about 3' long each. Strip off all leaves.
4-6 clusters of branches with colorful leaves.
4 long leaves, such as bronze flax or crotons
3 medium-sized pine cones
6 berry or pod clusters from whatever is handy
florist wire
hot glue gun
harvest floral ribbon (optional)
Layer the bare tree branches in a crisscross pattern on a work table. Use florist wire to secure the center.
Next place 2 long leaves on each side of the center. Place the leafy branches evenly on both sides of the center with the leaves pointing away from center; make sure the long leaves are not totally covered.
Wire everything in place at the center and wire again at about 6" from each side of center. Cluster the 3 pine cones, wire together and then wire to the center. Using a glue gun, attach berries/pods 3 each on either side of the pine cone cluster.
Optional: wind decorative holiday wire ribbon around and through the branches. Make a wire hook around the center and hang.
Use your imagination! Add blades of red fountain grass or miscanthus or flower seed pods. Remember--the goal is to be resourceful and create a thing of beauty from your own backyard!
Are you tired of purchasing a cut Christmas tree every year--just to throw it away after the holidays are over? Consider buying a living Christmas tree instead. Living Christmas trees are becoming more popular every year because of their many advantages over cut Christmas trees, which include a lower fire hazard, repeat use, and an increase in value once planted in the landscape, where they can become a yearly source of cut greens for each holiday season.
After the holidays, you can leave your tree outdoors in its original container for year-round beauty and bring it back in again for a second Christmas. However, because most living trees used for Christmas trees are fast growing, they should not remain in a container for more than two years. There are a few other things to consider when planning to use a living Christmas tree indoors.
Living trees can stay in the house for only a brief period, no more than 7 to 10 days. Prolonged exposure to warm household temperatures would force new growth to develop on the tree and this growth would be apt to suffer damage when the tree is transplanted outdoors after Christmas. Longer periods in a home can lead to death of the tree.
Be sure to water the tree regularly while it is being used in the home. Line the tub or container in which you place a living tree with plastic or place a larger saucer underneath the container to keep excess water from dripping through onto your floor or carpeting. One good way to water is to dump two trays of ice cubes on the soil--this waters the tree slowly and evenly. It also helps keep the roots cooler.
Use only the newer low watt lights on your tree to avoid burning or discoloring the needles, and do not spray your tree with colored Christmas paint or snow, even if the product says it is washable.
After Christmas, if the weather should happen to be very cold, place the living tree in the basement or garage where it is cool, but not below freezing, for a few days only: Then, when the weather improves, take the tree out of the container and plant it.
Make sure that the tree will fit into your landscape. Most trees used as Christmas trees will eventually reach heights of 40 to 60 feet. The tree will be inside for a very short time compared to the time that you will have it in your landscape.
We stock living Christmas trees that grow well in our local area. With care and planning, your Christmas tree will serve as a living memory for many years.
Poinsettias are a wonderful worldwide holiday tradition. In fact, next to a Christmas tree, nothing else says Christmas quite like poinsettias. Displayed alone or in groups, they can add a festive splash of color to every décor. From a centerpiece on a holiday table to a miniature plant decorating the corner of an office desk, to a colorful hanging basket that can brighten any room, the poinsettia is the perfect holiday gift.
So how did poinsettias become so popular at Christmas--and where do they come from? According to Mexican legend, a poor Mexican girl named Pepita who could not afford a gift to offer to Christ on Christmas Eve picked some weeds from the side of a road. The child was told that even a humble gift, if given in love, would be acceptable in God's eyes. When she brought the weeds into the church and laid them at the feet of the Christ child, they bloomed into red and green flowers, and the congregation felt they had witnessed a Christmas miracle.
Poinsettias are native to the tropical forest at moderate elevations along the Pacific coast of Mexico and some parts of Guatemala. They are named after Joel Roberts Poinsett, the first United States Ambassador to Mexico, who introduced the plant in the U.S. in 1825.
Poinsettias have come a long way from their humble beginnings. For years only variations of red flowers were propagated and grown. But now there are hundreds of color varieties available ranging from traditional shades of red, pink and white to burgundy, peach, striped, flecked and hand-dyed varieties.
Poinsettias are fairly easy-going, and with proper care can last long past the holiday season. Just click on the link below for a complete care guide including tips for re-blooming the following season.
We have an outstanding selection of poinsettias. The sooner you purchase your poinsettias, the sooner you and your friends will be able to enjoy the unique holiday beauty that only they can provide. So hurry in and pick some up today while supplies last!
Check out our Poinsettia Care Guide (click here).
Fungus gnats can become a nuisance indoors when adults emerge in large numbers from potted plants containing consistently damp or wet soil. While the adults are harmless to humans and animals, the eggs they lay become larvae or maggots, and can damage plants.
African violets, carnations, cyclamens, geraniums, poinsettias and indoor foliage plants can be susceptible and show symptoms of sudden wilting, loss of vigor, poor growth, or leaf yellowing and foliage loss. The larvae feed not only on fungi and decaying organic matter, but on living plant tissue, particularly root hairs and small feeder roots.
Overwatering is the usual cause of fungus gnats, so it is important to focus attention there. It's best to allow the soil to dry as much as possible, without injury to the plants, as an effective natural way of controlling them. Another natural solution is to cover the soil with a one-inch layer of decorative rock, gravel, or sand.
An initial infestation can easily be controlled with an application of a pyrethrin spray. It helps to do at least one follow-up application 7-10 days later to break the breeding cycle.
What Is Humic Acid?
Answer:
Humic acid is a complex organic acid that is present in soil, peat, and coal, formed from the decomposition of vegetation matter. It is responsible for much of the color of surface water. Because of its vegetative origin, this material is very rich and beneficial to plants and gardens.
Almost anything that grows will benefit from humic acid. It increases nutrient uptake, drought tolerance and seed germination. It increases the microbial activity in the soil, making it an excellent root stimulator. Humic acid increases the availability of nutrients that are already in your soil and will naturally aerate the soil. It also will help to lower the pH of your soil and helps flush high levels of salts out of the root zone.
If you use humic acid, your plants and grass turf will have a healthier green color, and smaller amounts of fertilizer will be needed throughout the year to keep them green. It helps support root development in plants and can also help increase the yield of fruit trees and vegetables. Humic acid is actually somewhat of a "professional secret"--it has been used by landscapers and golf course managers for years.
1/4 cup light brown sugar
3/4 cup white sugar
1 cup butter
1 egg
1 teaspoon vanilla extract
1 teaspoon maple extract
2 cups all-purpose flour
1 teaspoon baking soda
1 teaspoon baking powder
1/2 teaspoon salt
1 teaspoon ground cinnamon
1/4 teaspoon nutmeg (optional)
1/4 teaspoon ginger (optional)
Step by Step:
Preheat oven to 350 degrees.
In a large bowl, cream sugars and butter together.
Add egg and vanilla and maple extracts and mix well.
Sift together flour, baking soda, baking powder, salt, cinnamon, and spices. Gradually add to butter and sugar mixture.
Drop into small balls onto a nonstick cookie sheet. Decorate with sanding sugar or festive sprinkles.
Bake for 10-14 minutes.
Yield: 3 dozen cookies