Have a Look
Around the Site:
December
Getting a Jump on Weeds: After a dry summer, even a slight rain can cause weeds to spring to life. Remove them now by hand. The ground is soft after a rain so the work is easy. Once removed, cover the ground with about two inches of mulch. Mulch suppresses weed growth. Make sure the layer of mulch is thick enough so weeds cannot find an opportunity to find sunlight and grow. Eliminating weeds now will make it easier to keep weeds in check in spring and summer.
Contact Information:
E-Mail:
Click to e-mail us.
Telephone:
(562) 804-2513
Address:
6220 Lakewood Blvd
Lakewood, CA 90712
Store Hours:
Mon.-Fri.: 7:30 to 5:00
Sat. 8:00 to 5:00
Sunday: 9:00 to 4:00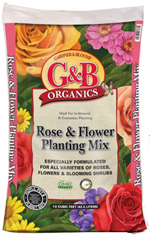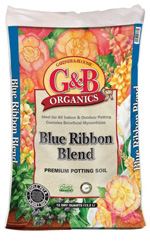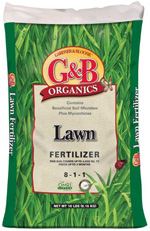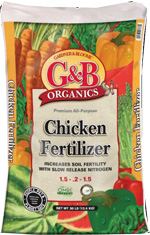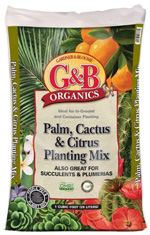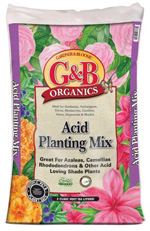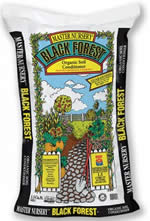 Featured Quote:

"Never worry about the size of your Christmas tree. In the eyes of children, they are all 30 feet tall."
~Larry Wilde, The Merry Book of Christmas
While the poinsettia remains the most popular of the holiday plants, a healthy Christmas cactus in full bloom is a great gift idea for that special gardener. It is easy to care for and can be grown indoors throughout the year. The flowers range in color from yellow, orange, red, salmon, pink, fuchsia and white or combinations of those colors. Its pendulous stems make it a great choice for hanging baskets.
The "Christmas cactus" that is grown commercially is actually several closely related species of forest cacti that grow as epiphytes between 3,000 and 5,000 feet above sea level in the Organ Mountains north of Rio de Janeiro in southeast Brazil, South America.
We typically think of cacti as being heat tolerant, but Christmas cactuses will keep their blossoms longer in cooler temperatures. It is important to keep plants in a well-lit location away from drafts of heater vents, fireplaces or other sources of hot air. Drafts and temperature extremes can cause the flower buds to drop from the plant before they have a chance to open.
The Christmas cactus is a tropical type plant, not quite as drought tolerant as its desert relatives and, in fact, may drop flower buds if the soil gets too dry. Water thoroughly when the top inch or so of soil feels dry to the touch. The soil should be kept evenly moist for best growth.
Christmas cactuses will do best in bright indirect light. They don't need to be fertilized while in bloom, but most gardeners enjoy the challenge of keeping the plant after the holidays for re-bloom the following year. While plants are actively growing, use a blooming houseplant-type fertilizer and apply monthly until blooms set the following season. If taken care of properly, a single plant can last for many years, providing many seasons of enjoyment.
Choose and plant sasanqua camellias and early long-blooming azaleas.
Purchase poinsettias early in the month.
Continue to plant winter vegetables.
Cut off flower spikes that have bloomed from dwarf foxgloves and delphiniums.
Don't prune tropicals.
Prune grapes, low-chill raspberries, and native plants.
Prune wisteria by cutting off unwanted long twiners. Prune roots of vines that fail to bloom.
Mow cool-season lawns, including Bermuda that's overseeded with winter ryegrass.
Do not mow warm-season lawns, except St. Augustine (if it continues to grow).
Continue fertilizing cymbidiums until flowers open.
Feed cool-season flowers with a complete fertilizer for growth and bloom.
Feed shade plants for bloom; give adequate light.
Feed cool-season lawns, but don't feed warm-season lawns (except for Bermuda that's overseeded with winter ryegrass).
Don't water succulents growing in the ground.
Keep cymbidiums damp but not soggy.
Remember to keep all bulbs, especially potted ones, well watered.
Water dichondra if rains aren't adequate.
Turn off the irrigation systems of all other types of warm-season lawns once they have gone brown.
Spray peach and apricot trees for peach leaf curl if you didn't do so in November.
Protect cymbidiums' bloom spikes from snails.
Control rust on cool-season lawns by fertilizing and mowing them.
Control aphids with insecticidal soap and beneficial insects.
Prepare beds for planting bare-root roses next month.
Harvest winter vegetables as soon as they mature.
By this time of year, many people are running out of gift ideas. Well, if you have a gardener (or a potential gardener) among your friends and family, we have a few ideas for you!
You can always buy a plant for your gardener. But that's too easy--let's be a little more creative.
If you know a fellow gardener who would like food plants but just can't resist those beautiful flowers and decorative plants, plan a decorative food garden for him/her! Many vegetables and herbs have lovely flowers or foliage. Ornamental kale, for instance, is often grown simply as an ornamental but it is both pretty and nutritious. Many herbs have not only pretty flowers but also edible flowers! Plan and design the garden, slip a gift card to your favorite nursery into the plans, and you've got the perfect garden gift.
Some herbs grow well inside, too; you might also consider designing and planting a decorative herb planter for the kitchen. Pretty, and nicely fragrant as well!
A gardening book can rarely go wrong. You might want to buy them something about an aspect of gardening that they haven't tried yet. Are they in an apartment? Perhaps a book on houseplants and a starter plant or two would be just the thing.
If you still are looking for ideas, we invite you to come in and look around--we're sure you'll find some here!
Fresh holiday greens such as wreaths and garlands have a definite life span, but with the following tips you can keep them looking good so you can enjoy their wonderful scent and beauty throughout the holiday season.
If you aren't hanging or mounting your greens right away, lay them outside on the ground (best side up) in a cool shady location until you are ready to use them. Try to avoid getting the greenery wet.
Sunlight, heat and wind are the worst enemies for holiday greenery, so keep that in mind when hanging them up. Outdoors, wreaths will last much longer on doors with northern or eastern exposures. Southern or western exposures can cause greenery to dry and discolor much more quickly.
If hanging or mounting greenery indoors, be sure to keep it away from heating vents, and try to maintain room temperatures of 70 degrees or less. Also shutter direct sunlight window exposures to prevent excess discoloration.
Anti-transpirants help to slow down moisture loss, helping to maintain the color and reduce a potential fire hazard. Be sure to apply anti-transpirant outdoors at least one hour before decorating the greenery, so it can dry before you add all those personal touches to it!
Happy Holidays!
If you're being awakened in the middle of the night to the sound of turned over garbage cans accompanied by high-pitched chirping sounds, chances are you've been paid a visit by those little bandits called raccoons.
Raccoons are generally active at night, when they are most likely to raid your garbage area, looking for discarded fruit, vegetables, and anything else that might make a tasty snack. Their contact with humans is normally motivated by two basic things: food and/or shelter. Getting rid of raccoons starts with securing the sources of these temptations, and if that doesn't deter them, there are a few other alternatives.
The key to keeping raccoons away is to make your home a less inviting place to visit. Keep your garbage cans sealed with bungee cords if stored outside, or store them in the garage or storage shed. Make sure all of your foundation and basement vents are in good shape and have no holes in them; otherwise, raccoons might nest under your home. If you have a dog or cat door into the garage, make sure not to store food or feed pets in there.
If you have taken care of the basics, and the pesky critters still want to hang out, you might want to consider a few other options. There are a number of humane traps that will help you trap them live and allow you to transport them to a wooded area away from your home. Be careful, though, and wear thick gloves when handling traps, because raccoons will try to bite if agitated.
Motion-sensing lights and sound devices will also help keep raccoons away. Nocturnal by nature, they don't like bright lights. You can also apply a raccoon repellent to garbage cans and around the yard to deter them. Many wildlife specialists use this method because the repellent uses the scent of a predator such as a coyote, wolf, or mountain lion to mark your garden as a predator's territory.
So don't be kept up at night because raccoons are having a party at your house. Take action today and keep those raccoons away!
Important Note: Two illnesses common to raccoons are distemper and rabies. If you see raccoons, keep your pets inside. Raccoons are primarily nocturnal, so if you see one in a populated area during the day, especially if it is acting strangely, be sure to avoid it and report it to a wildlife specialist.
Question:
Do birdhouses have to have bird seed in them? How do you make it comfortable enough for birds to nest in them?
Answer:
Bird feeders have seed in them, bird houses have birds in them! Hellooooooo!
As long as the entrance/hole is a proper size and the birdhouse has ventilation openings without letting in rain, the birds will be happy.
Unfortunately many bird houses not approved by the National Audubon Society (usually the small, painted "cute" looking ones) have no ventilation. The birds nest, lay eggs, the eggs hatch, and then the babies die because they overheat.
You don't want to make the birds "comfortable" by adding stuff for the birds to nest in, because the house will then smell like a human and the birds won't want to nest. They're quite content to find everything they need to build a comfy nest inside all on their own.
Happy Birding!
A super flavorful twist on a garden favorite! Enjoy!
What You'll Need:
1 pre-baked pie shell (homemade or store bought)
5 tomatos
1 cup grated cheddar cheese
1 cup grated mozzarella cheese
1 teaspoon oregano
1 teaspoon basil
1 teaspoon salt
1 teaspoon pepper
2 tablespoons mayonnaise [optional]
Step by Step:
Pre-heat oven to 350 degrees
Slice all five tomatoes into thin slices.
Layer the bottom part of the pre-baked pie crust with tomato slices, completely covering the bottom.
Sprinkle a dash of oregano, basil, salt and pepper.
Spread 1 tablespoon of mayonnaise over layer of tomatoes.
Sprinkle 1/2 cup of cheddar and 1/2 cup mozzarella cheese over first layer.
Place another layer of tomatoes over the cheese, covering completely; repeat the above steps with the seasoning and mayonnaise.
Sprinkle remainder of cheeses on top.
Place on a baking sheet to catch any melting cheese.
Bake in a 350 degree oven for 45 minutes.
Insert knife in the center, tomatoes should be slightly firm.
Remove from oven and let rest for 15 minutes.
Slice and enjoy this Southern traditional dish!