Have a Look
Around the Site:
October
Certain Flowers Thrive in Cool Weather
Plant fall annuals such as pansies, violas, primrose and calendula so they will be in full fall and winter bloom. Perennials including nemesia, godetia and schizanthus are also good choices for a richly varied fall and winter flower garden.
Contact Information:
E-Mail:
Click to e-mail us.
Telephone:
(562) 804-2513
Address:
6220 Lakewood Blvd
Lakewood, CA 90712
Store Hours:
Mon.-Fri.: 7:30 to 5:30
Sat. 8:00 to 5:30
Sunday: 9:00 to 4:30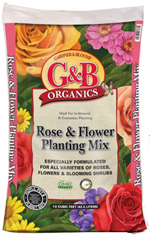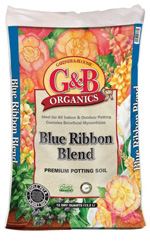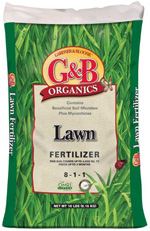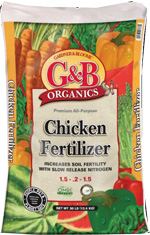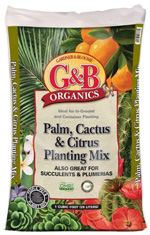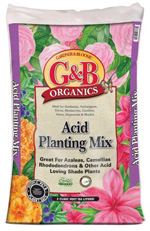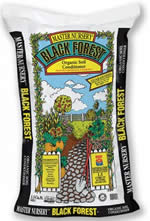 Featured Quote:

"Bittersweet October. The mellow, messy, leaf-kicking, perfect pause between the opposing miseries of summer and winter."
~ Carol Bishop Hipps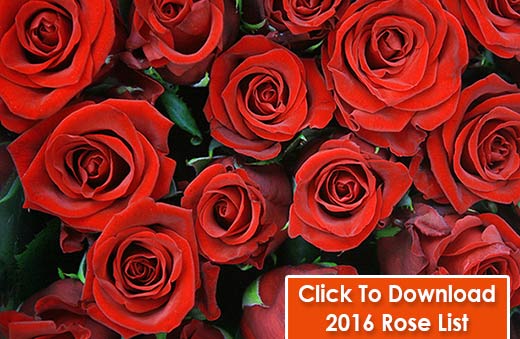 Enjoy 10% OFF the listed price when you pre order and purchase your roses
before November 1, 2015. We will notify you in Mid-December to January when your order arrives.
The Special Order Fruit Tree (SOFT) program is here. Check out the selection of deciduous fruit trees that can be ordered from Dave Wilson Nursery. The program runs until November 6, 2015 .
One of the great mistakes many people make in Mediterranean-style landscape design is to incorporate plants that don't blend in with their natural surroundings. To make matters worse, the home owner (or the home owner's gardener) then prunes everything perfectly round or, worse yet, in geometric shapes--giving their home the look of a stage set from the movie Edward Scissorhands.
A house needs to connect with its natural surroundings to feel truly at home. With a little planning you can select the right plants to not only blend your home with the wilder landscape around it but also to create a garden that stands up to the sun and reflects the best that its rays have to offer. The key is to soften plants with formal growing habits by pairing them with free-form shrubs, perennials and grasses.
Most Mediterranean designs use Italian cypress, arborvitae, boxwood, laurel or yew (Taxus) to define the garden and give it some stature. Now consider house or garden walls that might be softened with the addition of a clinging vine such as Boston ivy or creeping fig. You could also incorporate grape vines on arbors, fences or pergolas.
The next thing to do is introduce motion to your garden with the addition of ornamental grasses. Start with a few closer in the foreground and then consider planting groups of three or more as you move farther out. Ornamental grasses change with the season just like the ones that cover the hills, making them great transitional plants. They are wonderful at reflecting sunlight and many have attractive showy plumes that add another shape to the garden.
To give the garden some more visual punch, plant flowering perennials that you might expect to find in a field, such as agastache, aster, coreopsis, gaillardia, geranium (species), lavender, rudbeckia, salvia, and veronica. For some extra color and movement also consider tall stemmed daylilies and statice (Limonium).
Finally, for real standout color, consider adding roses to the landscape. You could create a formal hedge using a pure white rose, or just plant roses randomly throughout the landscape and let them blend in. Roses look great in Mediterranean gardens because it is natural to see roses at the end of grapevine rows throughout Tuscany.
To help conserve water, make sure to cover your planted areas with some type of decorative mulch. To complete the look of your sun garden, consider adding a small-scale fountain water feature and some empty decorative glazed containers. These will add style and form to the garden as well as reflect additional sunlight, sending rays of light throughout your new garden.

So, you've made your annual fall pilgrimage to the pumpkin patch and you've brought your acquisitions home. You've carved the jack-o'-lanterns and even made a few pumpkin pies (from scratch, yet!). Ho, hum - there must be more to fall decorating than this, right?
You're in luck--there is! With that same knife and scoop you used for the jack-o-lantern, you can create a professional centerpiece for the fall table! Here's how:
Buy a small to medium-sized pumpkin that is tall enough to hold your bouquet.
Using a knife, cut a circle around the stem the desired size of your future vase's opening. Set aside the top for later use.
Scoop out the pulp and seeds and scrape the inside of the pumpkin so it is smooth and clean.
Set your pumpkin out to dry. Choose a well-aired spot out of the direct sun. Leave it there until the inside of the pumpkin feels dry; this may take a day or two.
Cut a piece of florist's foam small enough to fit through the hole at the top of the pumpkin; soak it well and place inside of the pumpkin cavity OR
You can place an empty coffee can, margarine container or glass vase inside the cavity of the pumpkin (which will be filled with water) to hold the flowers. If choosing this method, make sure the receptacle is stable (possibly use some sand in the bottom of the pumpkin to create a nest for the container). The advantage of using this method would be that the inside of the pumpkin would be kept drier, preventing mold.
Arrange your flowers as desired, sticking their stems in the florist's foam (or container) for stability. Choose fall flowers such as chrysanthemums and asters combined with grasses, fall foliage and berries, if desired.
Use the pumpkin top, more fall foliage and berries around your pumpkin vase to finish the look.
If your vase will be a centerpiece for a festive holiday dinner, why not add to the fun? Place a pumpkin sticker under one of the guest chairs. At the end of the meal, whoever sat in that chair gets to take the vase home!
You don't need to be a botanist to coax flowers into bloom for the holidays.
It's simple, especially when they're Hippeastrum bulbs. Although marketed in the winter as amaryllis, most belong to the genus Hippeastrum from South America.
For the largest number of flower clusters, select the largest bulb. Plant it in a well-draining pot, 6-8 weeks before you want the trumpet-shaped flowers to appear. Make sure the upper third of the bulb is peeking above the soil and water sparingly.
Then stake the flower stalk for support, put a bow on it, and voilà! Don't you wish all your holiday preparations were this easy?
At this time of year, when the temperatures are beginning to cool, a the children are gearing up for Halloween and the ubiquitous Jack-o'-Lanterns.

First consider where your pumpkins will be placed. If they are to grace the stairs leading up to your front door, select smaller pumpkins for carving. For a focal point on your porch, or a centerpiece for your table, go for a larger one. Just be sure that you choose pumpkins that are uniformly orange with no bruises or discoloration, and are either tall and narrow, or more rounded, depending on the design of your carving.


Next, your tools. A long thin-bladed knife is best for cutting the top hole and large pieces out of the face of the gourd, with a paring knife used for detail work. All of your tools should be sharpened before and after carving, so make this a family affair with parents in control of all carving tools! The little ones can draw the desired face on the pumpkin with a simple crayon.

Begin by cutting a 5- or 6-sided hole in the top of the pumpkin, about two-thirds the diameter of the pumpkin. Angle the knife so that the lid and hole will be somewhat cone shaped; this will help prevent the lid from falling into the hole.

Scrape the seeds and stringy membrane out with a large spoon, keeping certain to scrape the bottom flat so that the candle sits squarely. Then carefully carve with your paring knife the face you've drawn on the best side of the pumpkin. Finish up with a white votive candle in a clear glass holder. Better yet, be safety-first with a battery-powered LED flickering tea candle. You may need a couple of these to light your Jack-o'-Lantern sufficiently.

Fire safety should be paramount. Never leave a lit candle unattended, and never leave children alone with a lit pumpkin or any candles. Follow these rules and your pumpkins will be your scary pals throughout the holiday!
How often do I need to re-pot my plants into larger containers?

Answer:
Unfortunately, plants are not like the fish in your tank that only grow to the size of their home. Plants grow root-bound when the amount of plant root volume exceeds the amount of soil volume in their container.
To check, gently lift out your plant from its container. If you can see mostly roots and very little soil, then it is time to transplant your plant into a larger container.
Select a container that is about 20% larger in volume than your existing pot. A good rule of thumb is not to use a container that is more than 4 inches wider and deeper than your existing root ball. Use a good potting soil and make sure that the top of the existing root ball is even with the top of the soil in the new container.
When you are done, you should have no more than 2" of new soil surrounding all sides of the root ball. Add a little starter food, water in and you're good to go!
The amounts of cheese may look like quite a bit, but you will want every bit of it in this dish!
What You'll Need:
1 cup smoked Gouda cheese, grated
1 cup sharp cheddar cheese, grated
1 cup mozzarella cheese, grated
1 cup cream Havarti cheese, grated
1 cup provolone cheese, grated
1 cup fresh Parmesan cheese, grated
1 cup heavy cream
1 stick unsalted butter
12 ounce box of bow tie pasta
Step by Step:
In a large pot, bring eight cups of water to a boil, put pasta in boiling water, and bring back to a boil. After the water returns to a boil, turn off the burner, cover and let sit for 13 minutes. (This is a perfect, fool-proof recipe for perfect pasta every time! )
In a separate sauce pan, heat heavy cream and butter over low heat; gradually bring the heat up as the butter melts.
When the heat is at medium, add the cheddar, mozzarella, and cream Havarti cheese; whisk until smooth and creamy.
Drain pasta, do NOT RINSE.
Put pasta back in the same pan used to cook it in, add in all the unmelted cheeses, stir, then add your sauce mixture; stir until completely smooth.
You can either serve right away, or put in the oven with bread or panko crumbs sprinkled on top, and bake for 10 minutes to give a nice crust.
This is the PERFECT comfort food for those long fall nights!
Serves 4-6 people. For 2-3 people, cut the recipe in half.