Have a Look
Around the Site:
October
Herbs' Second Season
Cold weather herbs ready for planting include garlic, oregano, parsley, rosemary, chives, cilantro, dill, fennel and thyme. Extend the life of summer basil by keeping their flowers trimmed. By doing so, you can enjoy fresh basil well into winter.
Contact Information:
E-Mail:
Click to e-mail us.
Telephone:
(562) 804-2513
Address:
6220 Lakewood Blvd
Lakewood, CA 90712
Store Hours:
Mon.-Fri.: 7:30 to 5:30
Sat. 8:00 to 5:30
Sunday: 9:00 to 4:30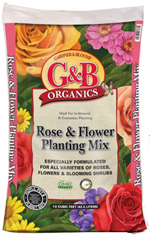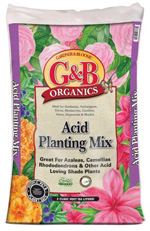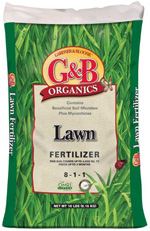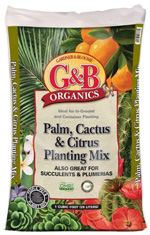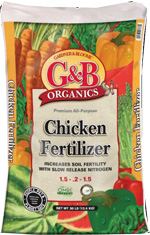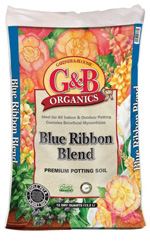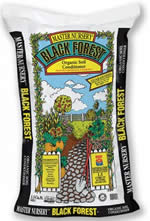 Featured Quote:

"In the garden, Autumn is, indeed, the crowning glory of the year, bringing us the fruition of months of thought and care and toil. And at no season, save perhaps in Daffodil time, do we get such superb colour effects as from August to November."
~Rose G. Kingsley, The Autumn Garden, 1905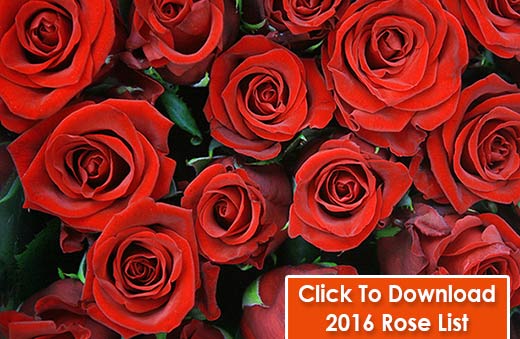 Enjoy 10% OFF the listed price when you pre order and purchase your roses
before November 1, 2015. We will notify you in Mid-December to January when your order arrives.
The Special Order Fruit Tree (SOFT) program is here. Check out the selection of deciduous fruit trees that can be ordered from Dave Wilson Nursery. The program runs until November 6, 2015 .
Plant all types of permanent landscaping plants (trees, shrubs, vines, perennials, ground covers) except for tropicals.
Remove summer flowers and prepare the beds for cool season color with the addition of an organic soil amendment.
Plant cool season annuals such as pansies, snapdragons, stocks, Iceland poppies, dianthus, calendulas, primrose and ornamental kale and cabbage.
Plant bulbs such as daffodils, anemones, bearded iris, Dutch iris, and more.
Purchase tulip, hyacinth and bulbs and place them in the vegetable drawer of the refrigerator for 6-8 weeks to prepare them for later planting.
Plant cineraria for late and winter and early spring bloom.
Scatter wildflower seeds, such as California poppies and others. Fall and winter rains will help them germinate for a lavish spring flower show. These are perfect additions for wilder, less cultivated areas of the garden, such as slopes.
Plant cool season lawns by seed or sod such as fescue, perennial ryegrass or bluegrass. Fall is the best time of year by far for this job.
Over-seed sparse lawns with a compatible grass seed.
Fertilize your cool season lawn (fescue, perennial ryegrass or bluegrass) to prepare it for winter.
Over-seed your Bermuda grass lawn with annual ryegrass if you want a beautiful, green carpet all winter long. When the warm weather returns, the annual ryegrass will die out and the Bermuda will take over once again.
Remove old plants from the summer vegetable garden and prepare it for the fall crops by cultivating the soil and adding compost or an organic soil amendment.
Plant cool season vegetables such as root crops, leafy vegetables, peas, broccoli and cauliflower.
If you planted your sweet peas last month, thin them out and pinch them back to force branching; there is still time to plant them by seed or starts, also.
Divide clumping plants that are overgrown such as ginger, clivia, agapanthus, daylily, dietes and bird of paradise.
Divide perennials such as Shasta daisy, aster, chrysanthemum, rudbeckia and many others, if needed. Most perennials should be divided every 3-5 years.
Cut back zonal, ivy and Martha Washington geraniums.
Divide naturalized bulbs, if needed, such as belladonna lilies, daffodils, paper white narcissus and Dutch iris. If the bulbs are crowded and the bloom was sparse the previous spring, they probably should be divided.
Divide hardy water lilies.
Treat blue hydrangeas with aluminum sulfate to keep them blue (otherwise they will be pink next year).
Apply one last round of fertilizer to roses early this month.
Begin decreasing the amount of water given to deciduous fruit trees to help prepare for their winter dormancy.
Remove summer annuals from outdoor containers and replace them with a cool-season alternative that will provide color from fall through next spring.
If you have some shade plant a bed of cyclamen (or use them as container plants) for dependable color for the upcoming holiday season.
Prune hedges and shrubs that have gotten out of hand over the summer. Do not prune spring-flowering shrubs such as lilacs until after they bloom in the spring.
Now is the time to prepare your soil to plant wildflowers. You may plant successfully through early November. Plant at this time and you will have larger plants with many more flowers than if you planted them next spring.
To have a good display of spring flowers, you can just sprinkle out the flower seed and rake it into the top 1/4" to 1/2" of the soil and let mother nature do the rest. But if you want to ensure a great color display next spring, it is best to prepare your ground as you would any other seed bed.
Start by removing weeds.
Next add a good compost on top of the ground. A 2 cubic ft. bag will cover approximately 100 square feet.
Turn over the ground with a shovel or rototiller. You may skip this step if the area is exceptionally large.
Rake out the area, removing any weeds or dirt clods. Sprinkle the seed evenly and rake lightly so that the seed is about 1/4 to 1/2 inch deep.
Water well so the ground is moist but not soggy.
Most of the seeds will sprout in 3 to 8 weeks. Help Mother Nature a little by watering during dry spells and feeding with a balanced commercial fertilizer. Then stand back and watch that old neglected area turn into a riotous array of color next spring.
Pumpkins are thought to have originated in the ancient Americas, although the pumpkins of that time would probably not be recognizable as such today. Related to squash, gourds and melons, the early pumpkin had a crooked neck and was particularly valued because it stored well. Archeological digs have shown that pumpkins were cultivated by Native Americans along river and creek banks along with sunflowers and beans.
Pumpkins helped sustain Native Americans through many a long, cold winter. They prepared the sweet flesh in a variety of ways including roasting, baking, parching, boiling and drying. But the flesh was not the only part of the fruit that was used; the blossoms were added to stews and pumpkin seeds were consumed and also used for medicinal purposes. In addition, dried pumpkin was often ground into flour.
The pumpkin was used for non-food purposes as well. The shells were dried and used as bowls and containers in which to store grain, beans and seeds. Dried pumpkin flesh was also pounded thin and cut into strips, which were then woven into mats that were later used for trading.
Christopher Columbus encountered the pumpkin when he visited America. He transported some seeds back to Europe with him. The seeds were used to feed pigs, but not as a human food source at that time.
Most of us are aware of the story of how the Native Americans introduced the Pilgrims to many local foods which helped sustain them through the subsequent--sometimes brutal--winters. Pumpkins were one of these foods; they proved a valuable resource because of their ability to be stored for long periods of time without spoiling.
Pumpkins were served at the second Thanksgiving celebration, but not in the pie form so popular today. The Pilgrims cut off the top of the pumpkin, scooped the seeds out and filled the cavity with cream, honey, eggs and spices. The top was then replaced and the pumpkin was buried in the ashes of a cooking fire. The custard-like contents were then eaten along with the cooked flesh.
Another popular Pilgrim recipe was pumpkin beer, which was a fermented concoction of persimmons, hops, maple sugar and pumpkin.
The hollowed out shell of the pumpkin was used as a template for Pilgrim haircuts. As a result of this practice, New Englanders were sometimes called "pumpkinheads."
Today, one of the primary uses for pumpkins is as carved jack-o'-lanterns during Halloween. It was not always so. The earliest jack-o'-lanterns were carved from turnips and potatoes (by the Irish and Scottish) and beets (by the English). Lumps of coal were lit on fire and placed inside the hollowed-out vegetables. When European settlers came to America, they found a new favorite for this practice--the pumpkin. Pumpkins proved far superior to their earlier counterparts by virtue of their strong walls and large hollow cavity.
Today, pumpkins are available in all colors and sizes, further expanding their uses as a decorative element as well as a food source. From miniatures to huge specimens, there is a pumpkin to fit every need.
How can I get my flowers to bloom more?
Answer:
Most flowers and flowering plants need three essential ingredients to bloom: sunlight, nutrients, and warm soil. Even shade plants like azaleas and camellias need some sunlight in order to bloom. If your flowers are sun lovers, make sure they get at least five hours of sunlight per day--the more sunlight the better.
Key nutrients for blooming plants are phosphorus and potash. While most plants need some nitrogen to help them grow and stay green, too much can focus the plant on growing instead of blooming. Nitrogen is also more readily available in the soil and more easily taken up by the plant.
Feed flowering plants with a high phosphorus and potash but low nitrogen flower food. If that still doesn't work, starve them of nitrogen by feeding them with a no-nitrogen fertilizer.
Finally, make sure you don't water your plants too often. Allow the soil to dry out some between waterings, thus allowing the soil to warm up. If you water too much, the plants will often produce excessive fleshy growth and no blooms.
This recipe makes an incredible presentation and is quite tasty as well! Enjoy!
What You'll Need:
1 large pumpkin
3 tablespoons unsalted butter
2 medium onions, diced small
1 Granny Smith apple [peeled and diced small]
2 teaspoons of oregano
1 teaspoon pumpkin pie spice
2 lbs. of acorn squash seeded, peeled and chopped into 1/2 inch cubes
3 cups chicken broth (optional); substitute a vegetable broth if on vegan diet
2 teaspoons sea salt
pepper to taste
1 cup heavy cream
chopped scallions for garnish
Step by Step:
Remove pumpkin meat from pumpkin and discard seeds (or save them to roast).
Put the pumpkin meat in a large bowl and set aside.
Melt the butter and sauté the onions, apple and oregano with pumpkin pie spice for 7 - 10 minutes.
Add the acorn squash and the pumpkin meat and sauté for another 5-10 minutes to ensure squash is softened.
Stir in the stock (vegetable or chicken), along with the pepper and salt.
Place on low heat for 20 - 25 minutes.
When the squash begins to fall apart this is done.
Using an immersion stick blender or food processor, blend until smooth.
Preheat the oven to 350 degrees.
In the pumpkin shell, add the cream and the purée.
Bake for 30 35 minutes, covering the top of the pumpkin with foil.
When ready to serve, garnish with scallions and serve the soup right out of the top of the pumpkin.
Hint: for a nice twist, serve with cheddar cheese grated over it.