Have a Look
Around the Site:
September
Keep up with watering chores. Weather stays warm this month, so keep up with watering all plants in the ground deeply but not frequently. Established natives will need water only once a month or so.
Contact Information:
E-Mail:
Click to e-mail us.
Telephone:
(562) 804-2513
Address:
6220 Lakewood Blvd
Lakewood, CA 90712
Store Hours:
Mon.-Fri.: 7:30 to 5:30
Sat. 8:00 to 5:30
Sunday: 9:00 to 4:30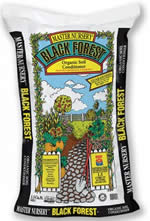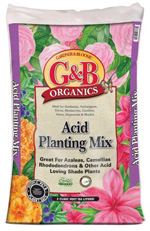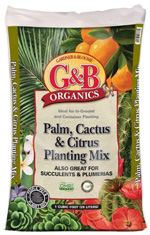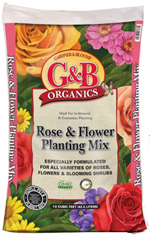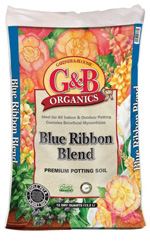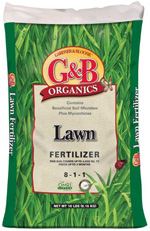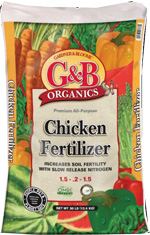 Featured Quote:

"Gardening gives one back a sense of proportion about everything--except itself."
~ May Sarton, Plant Dreaming Deep, 1968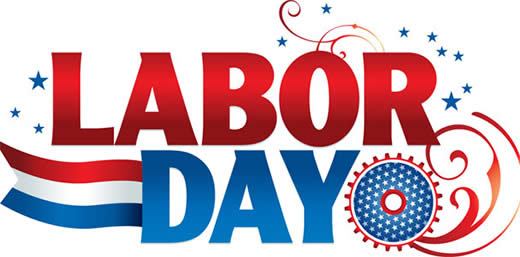 We will be Closed on Monday for
Labor Day
The Special Order Fruit Tree (SOFT) program is here. Check out the selection of deciduous fruit trees that can be ordered from Dave Wilson Nursery. The program runs until November 6, 2015 .
Chrysanthemums are a mainstay of the fall garden. Pots of these colorful perennials really brighten up a porch, patio, or entryway.
They can also be used to decorate indoors; the fall colors are beautiful for holiday table settings. Mums come in a variety of types including daisy (single layer of petals), button mums (tiny spheres made up of dozens of petals), and spider mums (long arching petals with tips curved upwards). Yellow, rust, gold, bronze, and maroon, as well as pink, white, red, and lavender, are just some of the many exciting chrysanthemum colors.
In the Kitchen Garden:
Hoe regularly to keep down weeds.
Lift onions and shallots as they become ready.
Continue to thin vegetables sown earlier.
Give plants that need a boost a dose of a quick-acting fertilizer.
Sow cabbages for spring use.
Pinch out the growing tips of runner beans when they reach the top of their support.
Pay regular attention to outdoor tomatoes.
Continue to harvest herbs regularly.
Summer prune cordon and espalier apples if you have not already done so and if shoots are mature enough.
Tidy up summer-flowering strawberries. Cut off old leaves and unwanted runners, remove straw, and control weeds.
Protect fruit against birds if they are troublesome. A fruit cage is ideal.
The Flower Garden:
Deadhead plants in borders and containers regularly.
Feed plants in containers to keep the blooms coming.
Hoe beds and borders regularly to keep down weeds.
Take semi-ripe cuttings.
Clip beech, holly, hornbeam and yew hedges, and most evergreen hedges, if you have not already done so.
Plant spring-flowering bulbs.
Take fuchsia and pelargonium cuttings.
Sow hardy annuals to overwinter.
Plant lilies.
Clear summer bedding and prepare for spring bedding plants.
Continue to watch for pests and diseases on roses and other vulnerable plants.
Disbud dahlias and chrysanthemums as necessary.
Lift and store dahlias after the first frost.
Lift and store gladioli and other tender bulbs, corms and tubers.
Take in tender aquatic plants from the pond if frost is threatened.
The Greenhouse and Conservatory:
Bring in house and greenhouse plants that have been standing outdoors for the summer.
Sow spring-flowering plants such as cyclamen, schizanthus and exacum.
Clean off summer shading washes.
Repot cacti if they need it.
Repot seedling potted-plants as it becomes necessary.
Plant hyacinth for early flowering under glass.
All the crazy weather we have had this summer across the country serves as a great reminder to make sure to address any slope erosion problems before they arise. And fall is a great time of year to plant shrubs and ground covers that can help to prevent a hillside from slipping away.
Consider that the upcoming cool months provide a time when plant roots grow fast and the need for water is less apparent for new plantings. You and your newly planted stock now have an advantage over the hot summer sun or cold winter nights.
To see if you have a potential hillside erosion problem, be alert for these tell-tale signs:
• Bare spots anywhere on your property
• Tree roots exposed above ground
• Small stones or rocks appearing on the ground surface
• Small rills or gullies beginning to form
• Build-up of silt in certain areas
• Soil splashed on windows and outside walls
• Soil washout along driveways
A number of excellent plant and groundcover choices not only thrive with the good drainage conditions of most hillsides but will also go a long way in providing protection from heavy rains. The key is to plant a mixture of plant types and sizes. You want to have layers of vegetation for rainfall to hit, so it will be diffused before it reaches the ground. Generally the larger the plant grows, the deeper its roots, so don't neglect the larger, slower-growing plants.
Will ants hurt my plants?
Answer:
Not directly. But if ants are living in the soil around a plant, they can make the plant dry out and need water more frequently. This is because their ant tunnels create air pockets which dry out the soil faster. On the other hand, those same tunnels help to aerate the soil, which is a good thing. If ants are on the foliage of a plant, that's usually a sign that harmful sucking insects such as aphids or whiteflies are feeding and damaging your plant.
These sucking insects emit a residue called honeydew that is sweet and very attractive to ants. The ants will roam your plant and feed on the sweet honeydew.
Unfortunately, they will do nothing to control the damaging insect. In fact, ants sometimes will move predator insects to fresh parts of the plant to help them create fresh honeydew. At this point, they become partners in crime and should be destroyed. Their criminal status may be determined by interviewing a sampling of suspected ants or catching them red-handed in the act of predator insect transport.
There are several effective methods to control ants, including aerosol sprays and ant baits containing boric acid. You can also place a sticky barrier around the trunks of trees or bushes that are vulnerable to attack. As always, do not use sprays on edible plants unless the sprays are marked for use on edibles.
What you need:
Mussels (one dozen per person)
Angel Hair pasta (you can use fettuccini, linguini - any pasta you prefer)
4 sticks unsalted butter
4 large garlic cloves (not the bulbs, but the large pieces from the bulbs)
1/2 cup white wine
Fresh dill
Step by Step:
On the stove, bring a large pot of water (8 cups) to a boil; add the dill when water boils, along with the mussels. (Note: mussels need to be washed thoroughly before cooking, ensure they are scraped and rinsed well.)
Turn the heat to medium and allow to cook till all mussels have opened up.
Immediately remove from the stove and drain. IMPORTANT: REMOVE any and all mussels that will not open. Those should be thrown away.
In a large pot, bring to boil water for pasta. Cook according to directions.
Sauce:
In a small pot, add four sticks of unsalted butter, 1/2 cup white wine and four halved garlic cloves.
Allow to come to a boil, then simmer for 10 minutes.
Remove from heat and remove garlic if desired.
In a large bowl, add drained pasta and toss with the sauce. Serve on individual plates topped with a dozen mussels per serving!
Enjoy! Easy, delicious and fun to make!