Have a Look
Around the Site:
July
Organic mulch offers tremendous advantages when placed around your garden flowers and vegetables. Two to three inches of mulch prevents moisture from evaporating, so less watering is needed. Mulch blocks weed growth and reduces the amount of insects and other pests. Mulch acts as an insulator to protect soil from extreme heat or cold, so a layer of mulch around your plants is a smart idea year round. Plus, mulch makes an attractive groundcover.
Contact Information:
E-Mail:
Click to e-mail us.
Telephone:
(562) 804-2513
Address:
6220 Lakewood Blvd
Lakewood, CA 90712
Store Hours:
Mon.-Fri.: 7:30 to 5:30
Sat. 8:00 to 5:30
Sunday: 9:00 to 4:30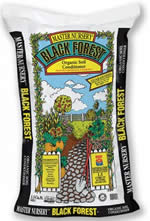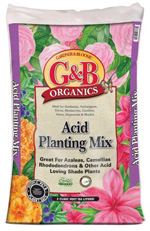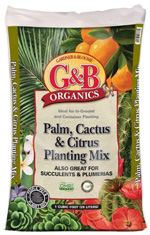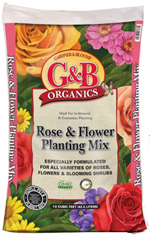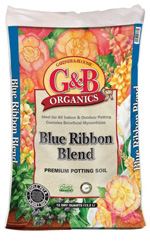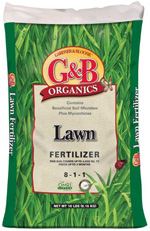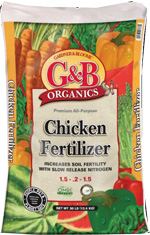 "Don't wear perfume in the garden--unless you want to be pollinated by bees."
~Anne Raver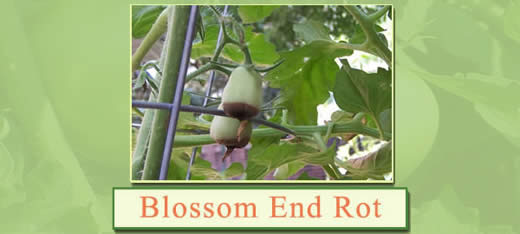 Blossom End Rot is a common problem in the garden. There are a number of reasons for it, but the symptoms are unmistakable. An otherwise great-looking fruit will have a sunken, soft, rotten bottom on it. There's nothing worse in the garden than picking a beautiful fruit and turning it over to see it ruined.
Most commonly seen in tomatoes, Blossom End Rot also afflicts peppers, squash, and melons. It is mainly caused by a calcium deficiency, but that does not necessarily mean that the soil is lacking in calcium. Most times, it is a byproduct of irregular watering. To be sure your soil has enough calcium, add vegetable food that is high in calcium, and you can also spray on a high calcium foliar spray.
Another factor can be that your soil is too high in nitrogen. Avoid adding high nitrogen fertilizers and uncomposted manure. These will help your plants grow leaves, but prevent it from producing fruit. Yet another thing that can cause problems is an imbalance in soil Ph (soil that is too acid or too alkaline can reduce the plants' ability to absorb calcium). If you're not sure, you can get a soil testing kit or take some soil into your garden center to be tested.
The biggest thing is to make sure that when you do water, the water gets down to the roots evenly. You're better off watering every second or third day and soaking the beds deep than doing a short watering every day. You should also be watering at the soil level, whether by using drip lines, soaker hoses, or by flood-irrigation. Water slowly and for at least 10-15 min to give the water time to soak into the soil. Avoid spraying the leaves, as it encourages fungus and can wash pollen out of the flowers.
However you go about it, you should be checking moisture levels before and a while after you water. If the soil is already moist, DO NOT WATER! It also helps to pay attention to the forecast. If rains are expected, you should hold off on water to avoid nature doubling down on the water. It also will help to have a good layer of mulch around your plants to retain moisture and to keep weed levels down.
Luckily, Blossom End Rot is a problem that can be solved. If your plants are afflicted, try some of these steps. Pull off affected fruits as soon as they form to keep the plant from wasting energy on them, and keep adjusting your watering until it goes away. Any changes you make will only be seen on fruits that begin to form after you've made them. With a little time, and a little practice, you'll be growing some great tomatoes.
Black-eyed Susans delight in shades of yellow, orange and gold colors with a black center, or "eye". A native plant of Tennessee, they are a popular addition to the water-wise garden. With flowers that are 2 to 3 inches across, and grow on long stems 2 to 3 feet in height, they make excellent cut flowers for vases and arrangements.
Black-eyed Susans are biennial, which means they live for two years. But in those two years, they attract butterflies and bees that drink the floral nectar, in the process moving pollen from one plant to another, allowing the plant to grow fruits and seeds which travel by wind and re-seed themselves.
Blooming from June to October, Black-eyed Susans are known as a pioneer plant; they are one of the first plants to grow in a new field. Amidst the devastation of a forest fire, these bright beacons of hope will be the first signs of new life.
When planting them in your garden, space them approximately one foot apart, and plant in a clumping form. They will tolerate crowding, and do well in any kind of soil. Drought-tolerant, they will forgive neglect; however, if you pamper them a little by adding a little fertilizer a couple of times a season, they will reward you with bigger, healthier plants and flowers. Plant them with purple coneflowers, Russian sage, and lilacs for visual punch. The giant variety is a natural with cosmos, penstemons, tall cannas, and as background accent plants.
One of the best companion plants for prairie-type flowers such as coneflowers, daisies, and Black-eyed Susans is the coreopsis. In June of 2008, the University of Tennessee's Institute of Agriculture named coreopsis their Plant of the Month. A drought-tolerant plant, it is useful in container gardens, water-wise xeriscaping, cottage gardens, native prairie gardens, informal borders, or as mass plantings in a formal bed.
This is not a fragile plant. Hardy from zones 4 to 9, once established it requires little watering and very little fertilizer. The flowers are usually yellow with a toothed tip, and the foliage is green with a fern-like look. Their bloom time is very similar to that of the Black-eyed Susan; they can be enjoyed throughout summer and into the fall. The coreopsis's cheery countenance prefers sunny gardens; to keep the blooms growing throughout the season, simply deadhead the spent blooms. If it flowers profusely, cut back the entire plant immediately after a fade for a repeat bloom. Allow it to go to seed at the end of the season to proliferate new plants.
Two marvelous plants, easy on the eye and on the gardener, adding Black-eyed Susans and coreopsis to your sun gardens will be certain to bring a smile to your face.
Gardening can give you a great workout, especially when you incorporate all the weight lifting that comes from schlepping plants, packaged soil, mulch and wheelbarrow loads of garden clippings. It can also lead to injury or muscle soreness if done incorrectly, so it's very important to lift smart when gardening.
When lifting heavy items, squat down, get a firm grip and lift using your legs, not your back! By lifting with your leg muscles you'll gain more lifting power and save yourself a trip to the chiropractor. Don't be afraid to ask for help if something looks too heavy; it's a smart way to save yourself from injury.
Use a wheelbarrow as much as possible when hauling bags of mulch, rocks or large plants from your car to your garden. With packaged soils, either empty bags from your car directly into the wheelbarrow and shovel it out where needed, or haul the bags to the work site, cut the bags open lengthwise and then dump them where they are needed.
Lifting or carrying heavy rocks or plants can place a real strain on the back and shoulders. Try tipping your wheelbarrow forward as close to the plant container or root ball as possible. Gently roll or rotate the plant into the wheelbarrow and then bring the wheelbarrow to a standing position. Then simply take it to the planting site and reverse the process.
Remember to prepare the hole first. Then all you have to do is remove the container and slip the plant into the hole. With ball and burlap plants, you can roll them directly into the hole and then cut the rope and excess burlap. This will help protect the plant roots as well as minimize the stress on your body.
Remember to pace yourself and listen to your body. It will tell when you when it has had enough and it's time to quit. Doing one project at a time will help to keep you from overworking. Don't forget to stretch when you are done to help reduce muscle soreness. Then go treat yourself to a nice bath or shower and a great meal. After all, gardening should have its rewards!
Even if you don't particularly like them, you've got to admit that ants are fascinating creatures. They've certainly stood the test of time: they have been around for a mere 110-130 million years and have colonized almost every landmass on earth. They employ the concept of division of labor, they communicate amongst themselves and they have demonstrated an ability to solve many a complex problem. Like people, they sometimes perform good deeds and sometimes...not so much.
One not-so-good thing they do (from a human perspective, that is) is make life really easy for aphids, mealybugs and scale. Those little guys are the ones that suck the life juices out of our most prized possessions--our plants! Even though this is really irritating, the complex relationship between ants and these three villains is still pretty amazing.
Here's how it goes: aphids, mealybugs and scale just love to feed on the juices of plants. As they are voraciously feeding on the plants, they are also secreting a sugary, sticky liquid called honeydew. Ants love honeydew. Even though a large amount of honeydew is being secreted as these insects feed, it is not fast enough for the hungry ants. They begin to "milk" the insects for more, by stroking them with their antennae.
In the meantime, to protect their precious honeydew, the ants are also busily warding off predatory (to their honeydew-makers) insects such as lady bugs and lacewings. Many times, the ants will take aphid "slaves." When migrating to a new area, they take aphids with them to ensure a continued supply of honeydew. Some ants go above and beyond, storing the aphid eggs in their nests over the winter, then carrying the newly-hatched aphids back to a plant for them to feed on in the spring.
So, next time you wonder why there are ants on your plant and if they are eating the plant, our advice is this: look for the root cause of the problem. Chances are, where there are ants on plants, you will see a sticky residue and one of their BFF's--aphids, mealybugs or scale. The good news is: we can help you solve the problem and restore your plant back to health! Just visit us for a solution!
What do the numbers on a bag of fertilizer mean?
Answer:
The numbers on a bag of fertilizer are called the "guaranteed analysis." They represent the percentages of the three key ingredients in (most) fertilizers, which are referred to as NPK: the N is nitrogen, P is phosphorus, and K is potash1.
If you have a bag of fertilizer labeled 16-16-16, it would contain 16% nitrogen (for growth and green color), 16% phosphorus (for root development and flower/fruit production) and 16% potash (for plant health and foliage cell structure).
The guaranteed analysis varies from brand to brand and product to product, with different combinations of NPK used for different types of plants and lawns.
1 For those of you who want to know why K is for potash, "potash" is commonly used for the soil fertilizer forms of potassium, which has the chemical symbol "K" (from the Latin, which is kalium).
What You'll Need:
4 cups cooked and cooled quinoa (1 cup dry)
2 cups chopped parsley (2 bunches)
1 cup chopped green onions (1 1/2 bunches)
4 tablespoons chopped fresh mint (1 pkg)
1/4 cup minced fresh basil
2 cloves garlic, minced or pressed
1 cup fresh lemon juice
1/2 cup extra-virgin olive oil
1/2 teaspoon salt
1/4 teaspoon ground white pepper
Directions:
Mix all the above ingredients together and let sit at least 4 hours (but it's better if it sits for 12 hours).