Have a Look
Around the Site:
May
Edibles: As the soil warms, up plant sub-tropical and tropical types of fruit such as avocados, banana, citrus, guava, and papaya.
Contact Information:
E-Mail:
Click to e-mail us.
Telephone:
(562) 804-2513
Address:
6220 Lakewood Blvd
Lakewood, CA 90712
Store Hours:
Mon.-Fri.: 7:30 to 5:30
Sat. 8:00 to 5:30
Sunday: 9:00 to 4:30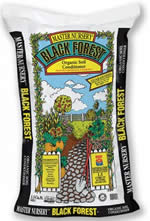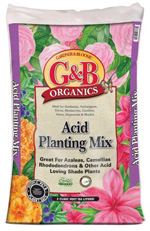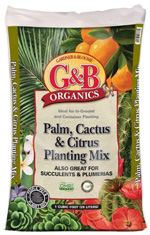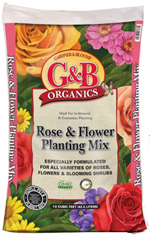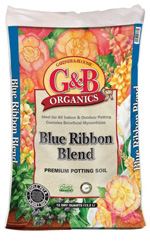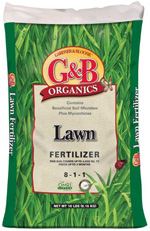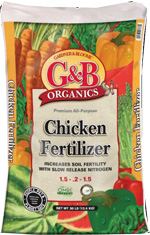 FEATURED QUOTE :

"I believe that there is a subtle magnetism in Nature, which, if we unconsciously yield to it, will direct us aright."
~Henry David Thoreau
Easy Turf: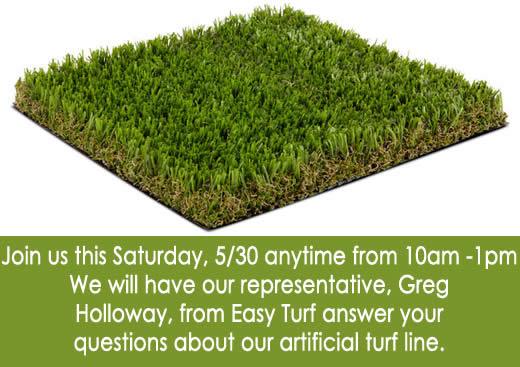 A flower garden, dangling like a colorful jeweled earring from the eave of your home. Yes, a hanging floral bouquet, the hanging basket--filled full to the brim with flowers and plants from the season, whether that is spring, summer or fall.
A design concept is important for you to consider when building your own hanging basket. You will need to choose a style or theme. For example, perhaps you want all of the same kinds of plants or flowers, or you might choose to have a single color scheme, while others might choose complementary colors or contrasting colors. A hanging basket with all flowers can be fun, and a mixed basket with flowers and foliage plants can be even more interesting.
A hanging basket makes a wonderful statement when it contains both upright and trailing plants. Make sure, however, that the plants that you choose for the upright feature will remain within the scale of the container that you have chosen.
Did we mention containers? There are many choices of containers, too. Wire baskets lined with moss, plastic pots with built in hangers, pots hanging with woven ropes--your ultimate choice will depend on the look that you are creating.
So, you've decided upon your theme, have an idea of the plants that you want and have chosen the container. Excellent. Next you need to prepare your potting mix. Select a high quality potting mix and mix in a controlled-release fertilizer to give it a good start. Also, remember that moisture retention is frequently a problem with hanging baskets (and all containers, for that matter), so mix in a soil polymer that will hold on to the moisture between waterings.
If you have chosen to create a succulent hanging basket, you will need cactus mix, but probably not the slow-release fertilizer or the moisture polymer.
Planting is the next step. Fill your container about 2/3 to 3/4 full with the potting mixture. Carefully remove your new plants from their nursery containers and place them in the container. Don't hesitate to move them around until you are thrilled with the arrangement. Keep in mind which ones are upright growers, and place them in the center. Trailing flowers/plants should be near the edge, of course.
Once the plants are arranged to your satisfaction, fill in between plants with your potting mixture and water well. Remember that, even if you did use the moisture retention polymer, containers dry out far more quickly than plants in the ground. You will need to water several times a week or even more frequently in hot weather.
What's next, you wonder? Watching your own creative design grow to maturity.
Take your time to come into the garden center and look through our selection of flowering and foliage plants. We'll be delighted to help you become a great hanging floral bouquet designer!
Homegrown peppers are fun to grow, healthful for you, and packed with flavor. They taste great whether eaten fresh, roasted or sautéed. Many people start with one variety and quickly discover it's even more fun to experiment and grow multiple varieties that produce a medley of flavors.
The biggest mistake gardeners make is planting their pepper plants too early. You can start them from seed indoors early in spring, but it's best not to transplant starter plants until the soil has warmed and night temperatures stay above 55-60 degrees.
Peppers do best in well-amended soil, so make sure to amend your vegetable bed before planting. They prefer a long, moderate growing season. If it is too cool, peppers might not quite ripen fully, and the fruit won't set well when daytime temperatures stay above 90 degrees (shading them some can help during a string of hot days).
It's very important to keep the soil consistently moist; otherwise the peppers can crack or get sun scald. Make sure to apply a rich organic plant food high in calcium at the time of planting and every two months during the growing season. This helps prevent blossom-end rot.
Once your peppers change to their mature color, it's time for harvesting. Then sit back and enjoy the fruits of your labor.
Everyone knows that life is challenging and stressful. In today's hectic world, what could be better than adding another element of relaxation to the place we treat as our own personal oasis--our home? Experiencing nature is a popular way for many people to de-stress; wouldn't it be great to have an area that serves as a retreat, accessible at all times, right in your own backyard?
The area you choose could be a shady patio or a quiet corner of the garden. Try to choose a spot where you are not likely to hear traffic noise or the sounds of neighbors. For instance, if your neighbors entertain frequently outdoors, your quiet spot should probably not be adjacent to that area. Also, be sure that this area can be relatively private. It should not be visible from the adjacent properties or the street and, if it is, you should be able to screen it with plantings or structures.
When planning the garden, consider what you will hear, see, smell and touch. Make sure that the elements you choose will give you a peaceful, calm feeling rather than exciting your senses. As a general rule, choose elements that will provide softer, lighter sounds, lighter fragrances and more muted colors.
Many people find the sounds of a wind chime to be very relaxing; you can choose from many different tones, from light and tinkling to deeper, more sonorous sounds. If you really enjoy the sounds of chimes you could choose several in complementary tones.
The sound and appearance of water is an element that promotes almost instantaneous relaxation for most people. A small fountain, either purchased or constructed from a beautiful ceramic pot, would be a great choice for a small area or patio. A small area would also accommodate a rock column fountain; it consists of one or more standing rocks that have been drilled so that the water comes up through the center and trickles gently down the face of the rock. The water then percolates through some stones at the base of the rocks; the basin is actually underground, so there is no visible standing water to contend with.
When choosing your plant palette, green should be the predominant foliage color. The color green is widely known to promote relaxation. You could choose plants with different colors of green foliage and, if the area is very dark, the addition of a few plants with variegated foliage (preferably white and green) would help to lighten the area. Flowers (if any) should be chosen from the cooler color range such as white, lavender or blue; brighter colors (red, yellow, orange) excite the senses, while cooler colors promote relaxation. Incorporate some plants that will provide fragrance at different times of the year.
Select some comfortable seating. This could be a weathered teak bench, a comfy rocking chair or glider or even a hammock. The floor of the area should tie in with the natural elements already used; loose-laid slate or flagstone (possibly with a small groundcover such as pink thyme or scotch moss growing between the stones) would be ideal.
The final step is to select one or two carefully-considered garden art pieces. If you are spiritual, this could be a St. Francis or St. Fiacre statue, a Buddha or some other piece that has special meaning to you. It might also be a bird bath, gazing ball or some beautiful blown-glass pieces hanging in the trees. A beautiful garden plaque hanging on a fence can accentuate the plant material surrounding it and provide a focal point of the garden.
With careful consideration and a little planning, you can create an area that will provide peace and tranquility to all who enter, right in your own backyard.
1. Continue to plant melons.
2. Plant tropical and subtropical plants.
3. Plant bougainvilleas.
4. Plant perennial morning glories.
5. Side-dress vegetable rows if you didn't do it last month.
6. Give strawberries a shot of 0-10-10 to prolong the harvest.
7. Plant seeds of heat-loving annuals.
8. Use bedding plants for quick color.
9. Continue to plant summer vegetables.
10. If peppers look yellow despite adequate nitrogen, spray them with Epsom salts.
11. Plant exotic vegetables.
12. Purchase, plant and transplant succulents--including cacti and euphorbias.
13. Purchase alstroemerias throughout summer while they are in bloom.
14. Plant papayas and bananas.
15. Plant and transplant palms.
16. Continue to pick and deadhead roses.
17. Pinch back chrysanthemums to make them bushy.
18. Divide and repot cymbidiums that have outgrown their containers.
19. Remove berries (seed pods) from fuchsias after flowers fall.
20. Prune epiphyllums.
21. Thin out deciduous fruit trees after June drop.
22. Give marguerites a "butch" haircut.
23. Cut back gamolepis and euryops.
24. Deadhead and pick summer flowers to keep them going.
25. Mow cool-season lawns longer.
26. Mow warm-season grasses shorter.
27. Clip runners off strawberries.
28. Prune climbing roses that bloom once a year in spring, but wait until flowers fade.
29. Divide English primroses after bloom or wait until September.
30. Continue to prune and train espaliers.
31. Continue to remove spent bloom stems from daylilies and to propagate the types that make proliferates.
32. Deadhead alstroemerias often by pulling off the stalks with a sharp tug.
33. Look for yellow leaves and green veins indicating chlorosis in citrus, gardenias, azaleas, and others; treat it with chelated iron.
34. Feed citrus and avocado trees.
35. Feed bamboo with a slow-release fertilizer.
36. Feed water lilies.
37. Fertilize cymbidiums with high nitrogen for growth.
38. Give camellias their second feeding for the year.
39. Feed container-grown annuals and perennials with a complete fertilizer.

How much sun can shade plants tolerate and how much shade can sun plants tolerate?
Answer:
This question is a bit more complex than it looks, since it depends partly on location. In Alaska, a full-shade plant might do best in dappled shade. In Florida a full-sun plant may well need some afternoon shade. The specific location can make a difference too; full-sun plants near light colored walls and patios may be able to take more shade because they get reflected light.
In general, most sun plants need at least five hours of full sun per day during the growing season. It doesn't matter when they get shade as long as they receive at least five hours of sunlight. Any less, and plants will most likely show little growth or vigor, fewer or no blooms and have a thin, spindly appearance.
Most shade plants can handle morning sun (before 10 a.m.) and late afternoon sun (after 5 p.m.)--but no direct sunlight between those hours. Shade plants that are exposed to direct sunlight for more than 20-30 minutes during these midday hours will generally burn, with the leaves exhibiting leaf scorch spots or burning completely brown.
If you have a plant that you discover is in the wrong location, wait until the early evening hours to transplant to a more appropriate spot. (If it's a shade plant in too much sun, try to shade it with something until you can get it moved.)
If you or your loved ones are on on a special diet that requires watching the amount of vitamin K you consume, but love salads fresh from the garden, what do you do? Lettuce, spinach, kale and cabbage all have too much vitamin K. But the solution is not far away! Try this delicious and easy-to-make salad that will give you that crunch from the garden and the homegrown taste (especially if it is homegrown)!
What You'll Need:
8 ounces of bean sprouts
1 cucumber
1 green bell pepper
1 lb. of grape or cherry tomatoes
The dressing of your choice
Step by Step:
On a cutting board, dice up the green pepper (be sure to remove the seeds from inside).
Slice the cucumber lengthwise; using a spoon, drag it across the seeds in the middle, removing them completely.
Dice the cucumber into bite-sized pieces
Rinse and drain the tomatoes.
Rinse and drain the bean sprouts.
In a large salad bowl, combine all ingredients except the dressing.
Cover and chill for two hours. When ready to serve, dress with your favorite dressing and enjoy this easy and delicious salad!
Serves 4
Note: If you like salt on your salads, do not salt your salad before serving. Salting the salad before serving will draw moisture out of the veggies. Wait to salt after the salad has been served to assure that the salad has that wonderful crisp bite.