Have a Look
Around the Site:
October
If you are overseeding with fescue or rye for winter, quit feeding and watering Bermuda lawns and overseed them now. Otherwise, continue to feed and water Bermuda lawns to delay their dormancy.
Contact Information:
E-Mail:
Click to e-mail us.
Telephone:
(562) 804-2513
Address:
6220 Lakewood Blvd
Lakewood, CA 90712
Store Hours:
Mon.-Fri.: 7:30 to 5:30
Sat. 8:00 to 5:30
Sunday: 9:00 to 4:30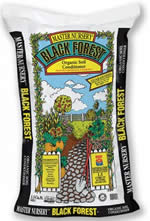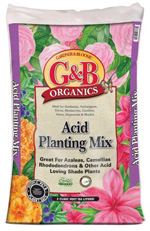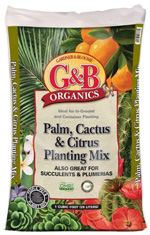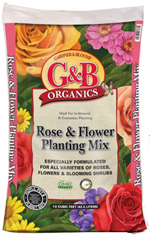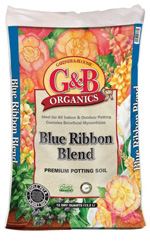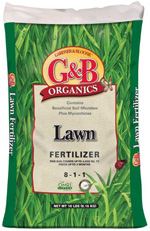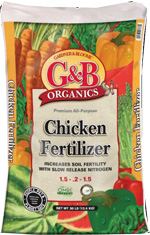 Featured Quote:

"The watering of a garden requires as much judgment as the seasoning of a soup."
~Helena Rutherford Ely
SOFT order program ends November 5, 2014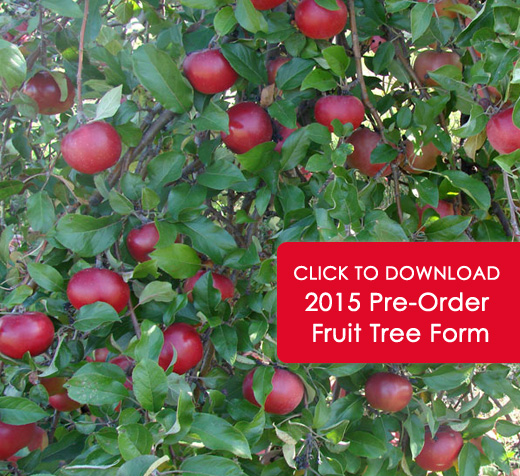 Pre-Order Fruit Trees for the 2015 season.
Stop in or give us a call at 562-804-2513, to pre-pay for your fruit trees and receive a 20% discount of the listed price. Hurry, offer ends by 11/5/14. We will notify you
February 2015, once your fruit trees have arrived.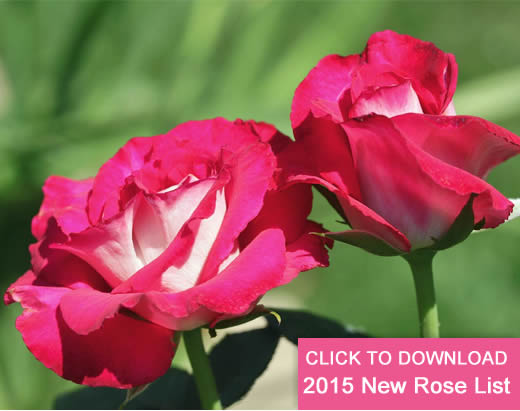 Pre-Order Roses for the 2015 season.
Stop in or give us a call at 562-804-2513, to pre-pay for your roses and receive a 10% discount of the listed price. Hurry, offer ends by 11/3/14. We will notify you in December 2014/January 2015, once your roses have arrived.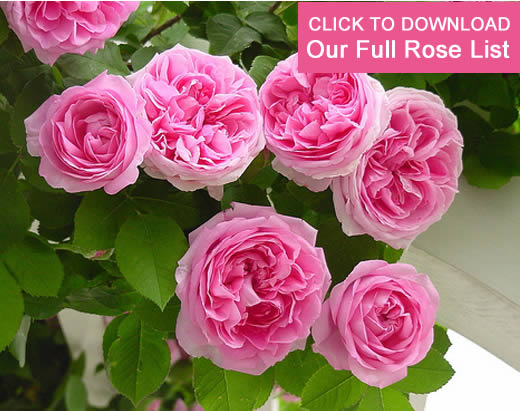 Now is the time for Prohibit Pre Emergent Weed Preventer & Lawn Food 26-4-6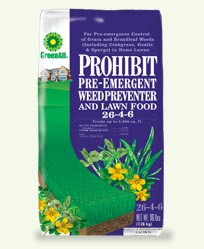 To prevent Annual Blue Grass (Poa Annua) in your lawn, we recommend a pre-emergent herbicide like Prohibit.

A pre-emergent herbicide that provides residual control of many broad leaf weeds, grass and crabgrass in turf grass. New to homeowners, but widely used in the landscape and golf course industry. Prevents weeds and feeds the lawn all in one step.


Have a bumper crop of pumpkins? Once you've made your quota of pumpkin pies and carved all your jack-o-lanterns, continue to make use of those colorful gourds to decorate your house, deck and patio for fall.
Pumpkin Cachepot:
Create a festive container for fall-blooming plants such as chrysanthemums or ornamental kale and cabbage, following these simple steps:
Select a pumpkin large enough to hold your potted plant.
At the stem end of the pumpkin, cut a hole large enough to insert your plant.
Use a large scoop to remove the pulp and seeds (reserve the seeds to make a healthy treat--see below).
Scrape the inside of the pumpkin so it is smooth and clean.
To extend the life of your pumpkin and keep it from getting moldy, spray a mixture of one part bleach per 1 quart water inside the pumpkin and on the carved edge of the opening. Wait about 20 minutes to allow the solution to penetrate and dry. Rub petroleum jelly on the carved edge of the opening to prevent bacteria and mold and keep it moist; wipe away any excess.
Place a little sand in the bottom of your pumpkin to create stability for your potted plant.
Place your potted plant in the pumpkin, adjusting it in the sand until it is the right height.
For the longest life, place your cachepot out of direct sunlight where it will be protected from rain and freezing temperatures.
Now--what to do with those seeds? Make some delicious and Sugar and Spice Pumpkin Seeds for healthy snacking or as a great salad topping:
Ingredients:
1 cup pumpkin seeds (1 large pumpkin should yield about 1 cup seeds)
1 tablespoon melted butter or vegetable oil
1 tablespoon sugar (or a little more, to taste)
1/2-1 teaspoon cinnamon
1/4 teaspoon nutmeg
1/8 teaspoon allspice
Preheat oven to 300 degrees.
Rinse seeds, removing as much of the pulp as possible; don't worry about leaving a small amount of pulp (it is impossible to remove it all).
Pat the seeds dry, then toss them with the butter, sugar and spices.
Spread the seeds in a shallow baking sheet (spray sheet with a light coating of cooking spray to prevent sticking). Bake for 45-60 minutes, turning occasionally, until lightly browned and crunchy.
This recipe may be doubled or tripled, depending on the number of seeds you have.
Now is the time to prepare your soil to plant wildflowers. You may plant successfully through early November. Plant at this time and you will have larger plants with many more flowers than if you planted them next spring.
To have a good display of spring flowers, you can just sprinkle out the flower seed and rake it into the top 1/4" to 1/2" of the soil and let mother nature do the rest. But if you want to ensure a great color display next spring, it is best to prepare your ground as you would any other seed bed.
Start by removing weeds.
Next add a good compost on top of the ground. A 2 cubic ft. bag will cover approximately 100 square feet.
Turn over the ground with a shovel or rototiller. You may skip this step if the area is exceptionally large.
Rake out the area, removing any weeds or dirt clods. Sprinkle the seed evenly and rake lightly so that the seed is about 1/4 to 1/2 inch deep.
Water well so the ground is moist but not soggy.
Most of the seeds will sprout in 3 to 8 weeks. Help Mother Nature a little by watering during dry spells and feeding with a balanced commercial fertilizer. Then stand back and watch that old neglected area turn into a riotous array of color next spring.
Plant all types of permanent landscaping plants (trees, shrubs, vines, perennials, ground covers) except for tropicals.
Remove summer flowers and prepare the beds for cool season color with the addition of an organic soil amendment.
Plant cool season annuals such as pansies, snapdragons, stocks, Iceland poppies, dianthus, calendulas, primrose and ornamental kale and cabbage.
Plant bulbs such as daffodils, anemones, ranunculus, bearded iris, Dutch iris, lilies and more.
Purchase tulips & hyacinth bulbs and place them in the vegetable drawer of the refrigerator for 6-8 weeks to prepare them for later planting. Avoid keeping them near apples in the crisper, as this will damage the bulbs.
Plant cineraria for late and winter and early spring bloom.
Scatter wildflower seeds, such as California poppies and others. Fall and winter rains will help them germinate for a lavish spring flower show. These are perfect additions for wilder, less cultivated areas of the garden, such as slopes.
Plant cool season lawns by seed or sod such as fescue, perennial ryegrass or bluegrass. Fall is the best time of year by far for this job.
Over-seed sparse lawns with a compatible grass seed.
Fertilize your cool season lawn (fescue, perennial ryegrass or bluegrass) to prepare it for winter.
Over-seed your Bermuda grass lawn with annual ryegrass if you want a beautiful, green carpet all winter long. When the warm weather returns, the annual ryegrass will die out and the Bermuda will take over once again.
Remove old plants from the summer vegetable garden and prepare it for the fall crops by cultivating the soil and adding compost or an organic soil amendment.
Plant cool season vegetables such as root crops, leafy vegetables, peas, broccoli and cauliflower.
If you planted your sweet peas last month, thin them out and pinch them back to force branching; there is still time to plant them by seed or starts, also.
Divide clumping plants that are overgrown such as ginger, clivia, agapanthus, daylily, dietes and bird of paradise.
Divide perennials such as Shasta daisy, aster, chrysanthemum, rudbeckia and many others, if needed. Most perennials should be divided every 3-5 years.
Cut back zonal, ivy and Martha Washington geraniums.
Divide naturalized bulbs, if needed, such as belladonna lilies, daffodils, paper white narcissus and Dutch iris. If the bulbs are crowded and the bloom was sparse the previous spring, they probably should be divided.
Divide hardy water lilies.
Treat blue hydrangeas with aluminum sulfate to keep them blue (otherwise they will be pink next year).
Apply one last round of fertilizer to roses early this month.
Begin decreasing the amount of water given to deciduous fruit trees to help prepare for their winter dormancy.
Remove summer annuals from outdoor containers and replace them with a cool-season alternative that will provide color from fall through next spring.
If you have some shade, plant a bed of cyclamen (or use them as container plants) for dependable color for the upcoming holiday season.
Prune hedges and shrubs that have gotten out of hand over the summer. Do not prune spring-flowering shrubs such as lilacs until after they bloom in the spring.
This is one of the best, easiest and most delicious chilis for the fall season! Enjoy!
What You'll Need:
2 pounds of chicken breasts
3 green peppers
1 large yellow onion, diced
3 jalapeños, finely chopped (if you have someone who can't handle spicy, skip these and serve the chili with a hot sauce instead).
1 package of mushrooms
3 cans white navy beans
2 cups chicken stock
1 teaspoon cumin
3 tablespoons flour
3 tablespoons butter (do not use margarine)
2 cups of cheddar cheese, grated
Step by Step:
In a large stock pot, bring 1 cup of water to a boil; add 2 cups chicken stock , 1 teaspoon of pepper, 1 teaspoon of cumin, and the cans of navy beans (do not drain).
Bring all of that to a boil and put the burner on simmer.
Chop 3 green peppers and onion into bite-sized pieces.
Finely chop jalapeños (remember the heat comes from the membrane around the seeds; if you want less heat, discard the seeds)
Chop the chicken breast into bite-sized pieces and, in a separate skillet, brown until done.
Add the mushrooms, green peppers, jalapeños and onion to the stock pot. After the chicken has cooked and is done, add that to the stock pot.
Add the 2 cups of chicken stock.
In a separate skillet, melt 4 tablespoons of butter; add 4 tablespoons of flour and stir well (you are making a roux to thicken the chili). After the roux has been cooked through (do not brown, just cook for 2 minutes on medium), add to the stock pot.
Stir till combined completely. Raise the heat to medium and allow to thicken.
Gradually add the 1 cup of the shredded cheese.
Sprinkle the rest of the cheese on top of bowls when serving.