Have a Look
Around the Site:
May
Keep container gardens looking gorgeous by feeding regularly. Remember, nutrients in containers are quickly used up by plants or leached by frequent watering.
Contact Information:
E-Mail:
Click to e-mail us.
Telephone:
(562) 804-2513
Address:
6220 Lakewood Blvd
Lakewood, CA 90712
Store Hours:
Mon.-Fri.: 7:30 to 5:30
Sat. 8:00 to 5:30
Sunday: 9:00 to 4:30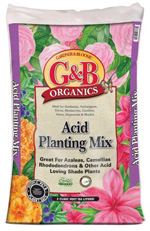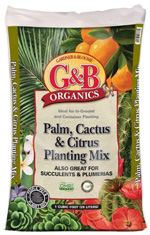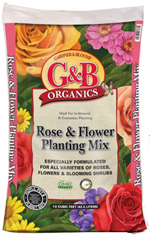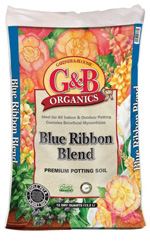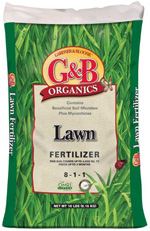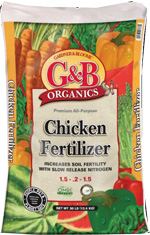 FEATURED QUOTE :

"I love spring anywhere, but if I could choose I would always greet it in a garden."
~ Ruth Stout
Memorial Day Weekend Hours:
Saturday 8:00 am - 5:30 pm


Sunday 8:00 am - 5:30 pm


Monday 9:00 am - 4:30 pm
Memorial Day, originally called "Decoration Day," was first celebrated on May 30th, 1868, to honor those (Union soldiers) who died in the American Civil War (the South had their own memorials at that time). After World War I, the day became one to honor all Americans who died fighting any war. But why the poppies?

Poppy seeds lie dormant in the soil, and heavily turning or digging up the soil causes them to sprout. Poppies have long been noted for suddenly "popping up" on battlefields and in graveyards.

Major John McCrae, a Canadian, wrote the poem "In Flanders Fields" the day after the burial of a young friend and student, after seeing the poppies in the cemetery where his student had been buried.

Moina Michael, an American, was very moved by the poem, and wrote a short poem of her own in response, from which these lines are excerpted:

We cherish too, the Poppy red
That grows on fields where valor led.
It seems to signal to the skies
That blood of heroes never dies.

She began the tradition of wearing red poppies on Memorial day in honor of those who died serving the nation, also selling poppies and giving the money to a charity benefitting servicemen in need. The tradition of wearing poppies spread and is now practiced in many countries on their own days of remembrance.

Not only did Ms. Michael start the tradition of wearing poppies, she also seems to be responsible for the tradition of selling them to benefit servicemen in need. Many veterans' organizations will be selling them for this Memorial Day. They aren't expensive but they are very valuable. Buy one, wear it at the barbecue or party, and remember what our freedom costs.

In Flanders Fields.

In Flanders fields the poppies blow
Between the crosses, row on row,
That mark our place; and in the sky
The larks, still bravely singing, fly
Scarce heard amid the guns below.

We are the Dead. Short days ago
We lived, felt dawn, saw sunset glow,
Loved and were loved, and now we lie
In Flanders fields.

Take up our quarrel with the foe:
To you from failing hands we throw
The torch; be yours to hold it high.
If ye break with us who die
We shall not sleep, though poppies grow
In Flanders fields.

— Major John McCrae
Discover the World of Herbs!

Throughout history, herbs have played a major role in the health and well being of mankind. Every society on the planet, past or present, has discovered the value of herbs for culinary and medicinal purposes. Especially now in the 21st century of "designer" preservatives and artificial flavor enhancements, we see a strong trend toward the natural flavoring and medicinal purposes of herbs. No matter how small or large your gardening space, you have room for an herb garden. Start with a sunny spot in the ground; amend first with a good organic soil. If planting in a container, use a well-draining potting soil.


Be sure to provide adequate water. Now comes the fun part. Start with a good selection of culinary herbs such as Basil, Thyme, Mint, Rosemary, Oregano, Sage, Dill, Coriander, Fennel, Marjoram and Parsley.

Your medicinal collection should include Chamomile, Lavender, Aloe, Echinacea and Lemon Balm. Use your culinary herbs to flavor fish, meat, chicken, soups and salads. Medicinal herbs are great in teas to help ease headaches, toothaches, tension and stomach pain. Always check with your doctor first to be sure herbal remedies are all right for you. Herbs also provide a great way to scent and decorate your home in dried arrangements, potpourris and sachets. In your garden, they can be planted in beautiful patterns of color, texture and size or combine them in containers of roses, fruit trees and perennials. Come in and we'll show you how. The world of herbs opens up a world of possibilities…discover them today!

Herbal Recipe – Pesto Genovese

This is an excellent sauce for potatoes, rice or pasta

1 cup fresh basil leaves

1/3 cup grated Parmesan cheese

4 spinach leaves

1/3 cup grated Pecorino cheese

1 tsp. fresh marjoram

1-cup cold pressed extra virgin olive oil

2 tsp. fresh parsley

1-cup Pignoli or other nuts (optional)

3 garlic cloves

Blend to a smooth paste. Yield: 1-1/2 cups
Hydrangeas are one of the most popular plants in America. They can be grown indoors or outside in the garden, allowing their blooms to be enjoyed at any time of the year. Florist-grown hydrangeas can provide double the enjoyment since their flowers can be enjoyed indoors first, and then be pruned back and transplanted outdoors for a second bloom later in the season.
The two most popular types of hydrangea are mophead and lacecap. Mopheads have large, rounded heads, while lacecaps have a smaller cluster of flowers surrounded by a halo of larger flowers around their edge.
Most hydrangeas grown today come in shades of pink, blue or white. In many varieties, the color can be altered with the addition of lime or aluminum sulfate.
In the garden, hydrangeas do best in a morning sun, afternoon shade location and look great when planted under trees or other larger shrubs. Keep your plants watered regularly so the soil is moist but not wet. Most hydrangeas perform best when fed a couple of times during the growing season with an acid food.
Homegrown peppers are fun to grow, healthful for you, and packed with flavor. They taste great whether eaten fresh, roasted or sautéed. Many people start with one variety and quickly discover it's even more fun to experiment and grow multiple varieties that produce a medley of flavors.
The biggest mistake gardeners make is planting their pepper plants too early. You can start them from seed indoors early in spring, but it's best not to transplant starter plants until the soil has warmed and night temperatures stay above 55-60 degrees.
Peppers do best in well-amended soil, so make sure to amend your vegetable bed before planting. They prefer a long, moderate growing season. If it is too cool, peppers might not quite ripen fully, and the fruit won't set well when daytime temperatures stay above 90 degrees (shading them some can help during a string of hot days).
It's very important to keep the soil consistently moist; otherwise the peppers can crack or get sun scald. Make sure to apply a rich organic plant food high in calcium at the time of planting and every two months during the growing season. This helps prevent blossom-end rot.
Once your peppers change to their mature color, it's time for harvesting. Then sit back and enjoy the fruits of your labor.
How much sun can shade plants tolerate and how much shade can sun plants tolerate?
Answer:
This question is a bit more complex than it looks, since it depends partly on location. In Alaska, a full-shade plant might do best in dappled shade. In Florida a full-sun plant may well need some afternoon shade. The specific location can make a difference too; full-sun plants near light colored walls and patios may be able to take more shade because they get reflected light.
In general, most sun plants need at least five hours of full sun per day during the growing season. It doesn't matter when they get shade as long as they receive at least five hours of sunlight. Any less, and plants will most likely show little growth or vigor, fewer or no blooms and have a thin, spindly appearance.
Most shade plants can handle morning sun (before 10 a.m.) and late afternoon sun (after 5 p.m.)--but no direct sunlight between those hours. Shade plants that are exposed to direct sunlight for more than 20-30 minutes during these midday hours will generally burn, with the leaves exhibiting leaf scorch spots or burning completely brown.
If you have a plant that you discover is in the wrong location, wait until the early evening hours to transplant to a more appropriate spot. (If it's a shade plant in too much sun, try to shade it with something until you can get it moved.)
A great southern dish for those impatient for the first tomato of the season. It's also useful at season's end when frost is approaching and you still have unripened tomatoes.
What You'll Need:
3 to 4 unripened tomatoes, cut into approximately 1/4 inch slices
Vegetable oil, butter, or bacon grease for frying
1 cup flour or fine-ground cornmeal [1]
Salt and pepper to taste
Directions:
Heat enough oil to cover the bottom of a large skillet over medium-high heat.
Dredge the tomato slices in the flour to coat both sides; shake off excess.
Place in hot pan and brown quickly until golden (tomatoes should be slightly softened but not mushy).
Adjust heat as needed. Add more oil as needed between batches.
Place briefly on paper towels to remove excess oil, then on a large platter in a single layer.
Sprinkle with salt and pepper.
[1] You can also use coarse-ground cornmeal or breadcrumbs; if you do, you'll need to first dip the tomato slices into beaten egg.
Yield: 4-6 servings