Have a Look
Around the Site:
May
Continue to plant warm-season annual flowers and vegetables (tomatoes, peppers, marigolds, petunias, and the like) as long as you have enough time for them to beat the summer heat.
Contact Information:
E-Mail:
Click to e-mail us.
Telephone:
(562) 804-2513
Address:
6220 Lakewood Blvd
Lakewood, CA 90712
Store Hours:
Mon.-Fri.: 7:30 to 5:30
Sat. 8:00 to 5:30
Sunday: 9:00 to 4:30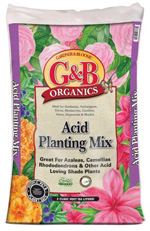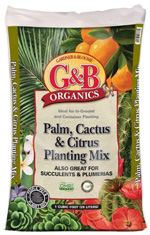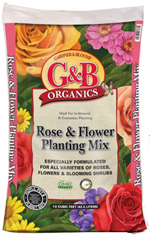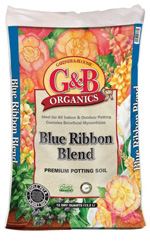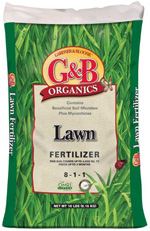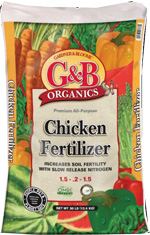 FEATURED QUOTE :

"Where flowers bloom, so does hope."
- Lady Bird Johnson, from Public Roads: Where Flowers Bloom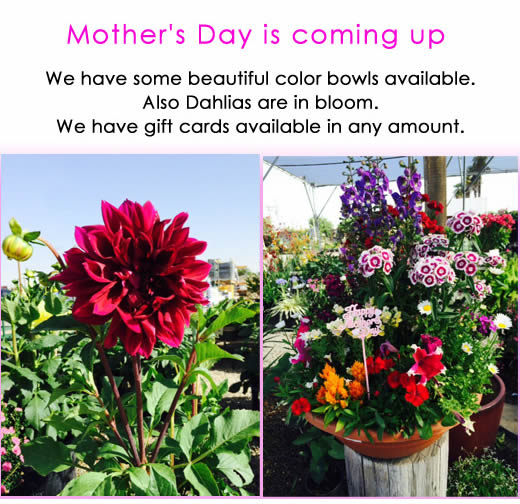 The earliest Mother's Day celebrations we know of were ancient Greek spring celebrations in honor of Rhea, the mother of the gods. But those were in honor of one particular mother. England's "Mothering Sunday," begun in the 1600's, is closer to what we think of as "Mother's Day." Celebrated on the 4th Sunday of Lent, "Mothering Sunday" honored the mothers of England.
In 1907 Anna Jarvis started a drive to establish a national Mother's Day. In 1907 she passed out 500 white carnations at her mother's church in West Virginia -- one for each mother in the congregation. In 1908, her mother's church held the first Mother's Day service, on May 10th (the second Sunday in May). That same day a special service was held at the Wanamaker Auditorium in Philadelphia, where Anna was from, which could seat no more than a third of the 15,000 people who showed up.
By 1909, churches in 46 states, Canada and Mexico were holding Mother's Day services. In the meantime, Ms. Jarvis had quit her job to campaign full time. She managed to get the World's Sunday School Association to help; they were a big factor in convincing legislators to support the idea. In 1912, West Virginia was the first state to designate an official Mother's Day. By 1914, the campaign had convinced Congress, which passed a joint resolution. President Woodrow Wilson signed the resolution, establishing an official national Mother's Day on the second Sunday in May.
Many countries of the world now have their own Mother's Day at different times of the year, but Australia, Belgium, Canada, Denmark, Finland, Italy, Japan, and Turkey join the US in celebrating Mother's Day on the second Sunday of May. Britain still celebrates Mothering Day on the 4th Sunday of Lent — but they now call it Mother's Day. By any name, and at any date, it's a special day to honor a special person.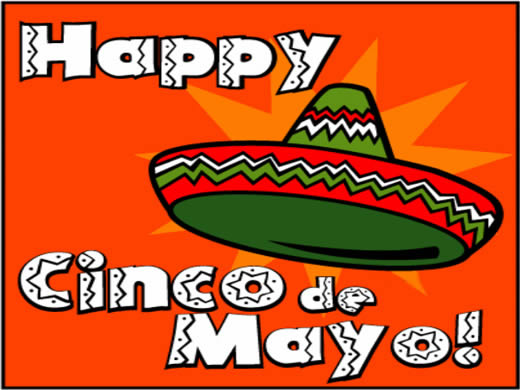 Cinco de Mayo (Spanish for "fifth of May") is a celebration held on May 5. It is celebrated primarily in the United States. There is a similar celebration in parts of Mexico, primarily in the state of Puebla where the holiday is called El Día de la Batalla de Puebla (English: The Day of the Battle of Puebla).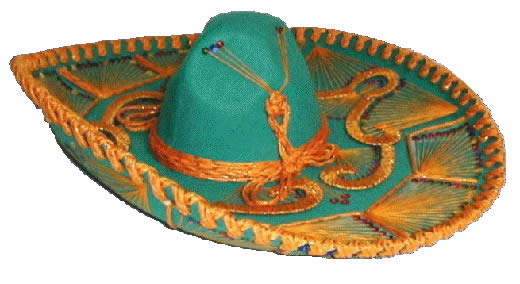 Mexican-American communities in the American West began celebrating Cinco de Mayo as a way to commemorate the cause of freedom and democracy during the first years of the American Civil War, and today the date is observed in the United States as a celebration of Mexican heritage and pride. In the state of Puebla, the date is observed to commemorate the Mexican army's unlikely victory over French forces at the Battle of Puebla on May 5, 1862, under the leadership of General Ignacio Zaragoza Seguín.
It's always a challenge to come up with new and unusual gift ideas for Mother's Day. This year, why not plant a garden for her (either in the ground or in a container) that she will be able to use and enjoy year-round? Base the type of garden you plant on her interests.
Does your mother enjoy cooking? An herb garden might be the perfect gift. Many herbs stay, or can be kept, fairly small and compact and would be well-suited to a pot or window box; these include thyme, oregano, sage, basil and cilantro/coriander. If she has a favorite style of cooking (Italian, Mexican, Asian or Middle Eastern, etc.) you could plant a container with several of the herbs used in that particular style of cooking. If you have a sunny spot available for in-ground planting you could plant some of the larger herbs as well, like rosemary or bay.
Perhaps your mom is a nature lover. A garden to attract birds or butterflies would provide her with hours of enjoyment. Try planting a garden with plants that attract both, using plants such as butterfly weed (Asclepias), salvia (many varieties are available), beard tongue (Penstemon), California fuchsia (Zauschneria), lavender (many varieties to choose from), lantana (colors include white, lavender, red, orange, pink and yellow), butterfly bush (Buddleja) and columbine (Aquilegia).
If your mother enjoys growing her own fruit, a unique gift would be a fruit tree that has different types of fruits on the same tree. Citrus trees are available this way and usually sport five or six types of fruit per tree. These can be a combination of lemon, grapefruit, orange, mandarin, tangelo, or lime. Don't be too choosy about the combinations; what you are able to find will be based on the grower's availability and can change from year to year. Stone fruits (cherries, peaches, plums, etc.) are also available as multi-grafted trees. By having fruit with different ripening dates on the same tree, you are able to significantly extend your harvest period.
For those moms who enjoy growing flowers to use in indoor decorating, a cutting garden would be ideal. Some great annual choices for the warm season are: celosia, cosmos, zinnias (tall types), or sunflowers. For perennials, plant Peruvian lily (Alstroemeria), black-eyed Susan (Rudbeckia), shasta daisy (Chrysanthemum maximum), pincushion flower (Scabiosa columbaria), cottage pink (Dianthus plumarius), sea lavender (Limonium perezii) or dahlias (taller types). If you have room, consider planting a focal-point plant to use for cut foliage such as pink breath-of-heaven; the foliage of this plant looks delicate and airy and lasts in a vase for up to two weeks.
Visit us soon so we can help you get your Mother's Day garden off to a good start. Mom will love it!
If the idea of having a beautiful flowering vine cover your fence with blooms for only a few months of the year leaves you somewhat empty, consider planting two different vines together. Yes, you read that right, two vines planted in the same hole. The key to this simple trick is to pair vines that have two completely different flowering seasons and/or compatible foliage.
Combine the spring blooms of clematis with the summer blooms of a passion flower vine. For a really interesting combination consider pairing a spring blooming wisteria with its long hanging clusters of blooms with a grape vine. Both fruit and flower look very similar!
If you're not sure what combinations might work, here's a few just to whet your appetite: two colors of bougainvillea, lavender trumpet vine (Clytosoma) with royal or scarlet trumpet vine (Distictus), Carolina jessamine (Gelsimium) with white potato vine (Solanum) or happy wanderer (Hardenbergia), bower vine (Pandorea) with bougainvillea, 'Madame Galen' trumpet vine (Campsis) with wisteria--just to name a few.
The possibilities are almost endless. Your only limitation is your creativity! So what are you waiting for? Come in and visit us and one of our nursery professionals will be happy to help you plan a fence or wall that comes alive with color for more than one season.
1. Plant irises, canned roses, tropicals and tuberoses.
2. Transplant potted bulbs into the ground.
3. Replace cool-season bedding flowers with summer-season flowers.
4. Plant zinnias and other heat loving flowers.
5. Plant morning glories.
6. Plant warm-season lawns.
7. Continue to plant summer vegetables.
8. Replace parsley if you haven't already done so.
9. Plant a giant pumpkin for Halloween.
10. Purchase, plant, and transplant succulents.
11. Stop pinching fuchsias if you did not do so last month.
12. Thin out fruit on deciduous fruit trees.
13. Pinch dahlias back when the plant has three sets of leaves; tie the plant up as it grows.
14. Continue to pick and deadhead roses.
15. Divide and repot cymbidiums that have outgrown their containers.
16. Cut off bloom spikes from cymbidiums after flowers fade.
17. Prune camellias if you have not already done so.
18. Clean and prune azaleas.
19. Divide and mount staghorn ferns.
20. Prune winter- and spring-flowering vines, shrubs, trees and ground covers after they finish blooming.
21. Continue to tie up and sucker tomatoes.
22. Remove berries (seed pods) from fuchsias after flowers fall.
23. Pinch back petunias when you plant them.
24. Continue to prune and train espaliers.
25. Feed citrus trees, avocado trees.
26. Feed fuchsias, azaleas, tuberous begonias, water lilies.
27. Feed roses, ferns, flower beds, camellias after they bloom.
28. Fertilize lawns.
29. Side-dress vegetable rows with fertilizer.
30. Feed all container-grown succulents with a well-diluted complete liquid fertilizer.
31. Fertilize peppers when flowers first show.
32. As the weather becomes drier, be sure to water most garden plants regularly.
32a. Do not water succulents.
32b. Taper off watering those California native plants that don't accept summer water.
33. Control rose pests and diseases.
34. Spray junipers and Italian cypress for juniper moths.
35. Control mildew.
36. Control pests on vegetables.
37. Control weeds among permanent plants by mulching or cultivating.
38. Control weeds among vegetables and flowers by hand-pulling.
39. Keep bamboo from running into your neighbor's garden.
40. Harvest vegetables regularly.

What is the best way to get rid of slugs and snails?
Answer:
First, make sure you have slugs and snails, not earwigs (pincher bugs). The best way to tell is if you see shiny snail trails around the garden.
Sprinkle pet-safe snail bait around the plants you want to protect, or create a barrier between where they hide during the day (under decks, dark places, and leaf matter) and where they feed at night.
You can also place a bowl of beer out to attract them (stale beer works best). This way they'll have quite a party before they fall in and drown. (Probably won't feel anything either.) Just remove the bowl in the morning so the neighbor's pets don't get drunk.

Try this as a side dish to virtually any main course: Chicken, beef, fish, etc. This is very easy, delicious, and good for you, too!
What You'll Need:
2 cups uncooked instant rice
1 can drained whole-kernel corn (reserve liquid)
1 can drained diced tomatoes (reserve liquid)
1 can drained and rinsed black beans
Hot sauce and/or hot pepper flakes to taste
Pinch black pepper
Grated low fat/low sodium cheese (optional)
Water (see instructions below for amount)
Step by Step:
In a microwavable bowl, place the instant rice.
Measure the amount of reserved liquid from the corn and tomatoes; to that add enough water to make 2 cups.
Add liquid to rice.
Microwave on high, covered, for 5 minutes.
When done, uncover and let stand for 10 minutes (or until all liquid is absorbed).
In a microwaveable casserole dish, place the rice on the bottom, top that off with rinsed and drained black beans; followed by the drained whole kernel corn.
Top off with diced tomatoes. Sprinkle hot pepper flakes and/or hot sauce and black pepper on top and top it off with grated cheese (if desired).
Place in microwave for 4 minutes on high, covered.
Remove, let stand for 5 minutes and serve!