Have a Look
Around the Site:
February
Planting Trees and Shrubs:
It's time to get planting again. The pleasant weather is great for planting perennials, ground covers, herbs, roses, and trees and shrubs. It's also ideal for planting native plants, trees, shrubs, and perennials. And don't forget native wildflowers. They'll germinate beautifully with the winter rains.
Contact Information:
E-Mail:
Click to e-mail us.
Telephone:
(562) 804-2513
Address:
6220 Lakewood Blvd
Lakewood, CA 90712
Store Hours:
Mon.-Fri.: 7:30 to 5:00
Sat. 8:00 to 5:00
Sunday: 9:00 to 4:00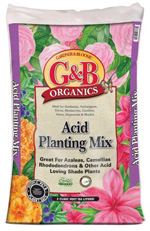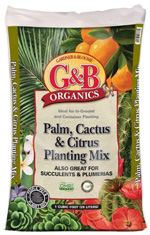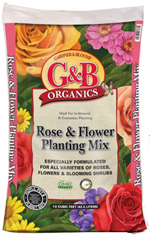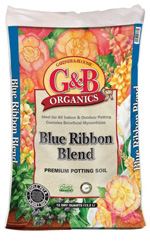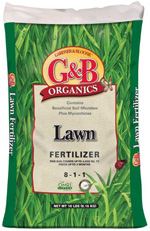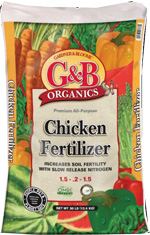 FEATURED QUOTE :

"To forget how to dig the earth and to tend the soil is to forget ourselves."
~Mohandas K. Gandhi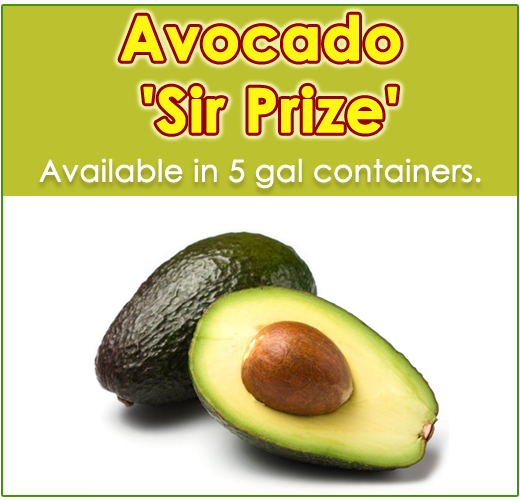 'Grandchild' of the Hass Avocado. Ripens 6-8 weeks earlier than Hass. Flavor is similar, if not better, than Hass. B-type flower is an excellent pollinator for Hass, Lamb, Gwen, and other A-type flowers. Fruit is dark skinned, with a distinctive ridge. Easy-peel fruit. More than 80% flesh to pit ratio when ripe. Fruit will not brown as quickly, once cut and refrigerated, as other varieties. As with all avocados, make sure to pick a spot that has well drained soil. Keep avocado moist--not soggy wet. Fertilize spring, summer, and early fall with an organic fruit tree fertilizer. White-wash the trunk with Tree Paint, to protect the bark from sun scald.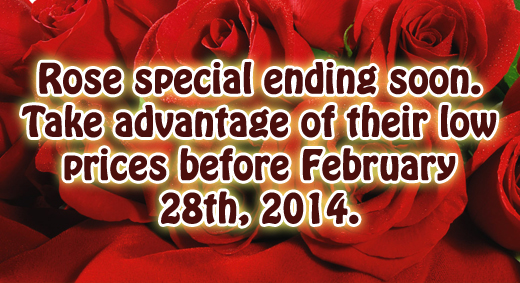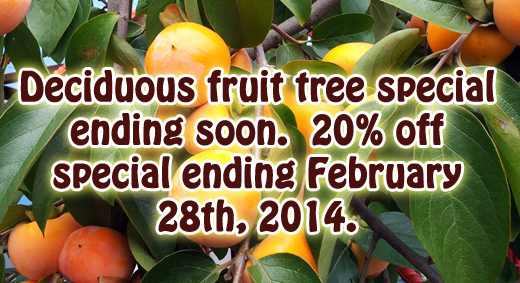 If you have ever wondered how to get some of the same great flavors you find in top restaurants, consider planting the secret weapon that fine cooks employ--a chef's garden. Get the most out of your garden by adding not only beauty but an endless bounty of flavor as well!
A good chef's garden incorporates the attributes of every location in the garden to produce a variety of flavorful food. Start with a boring fence line. Instead of flowering vines, consider attaching a few trellises and planting a variety of different table grapes.
To block out the neighbor's windows and create privacy, plant fruit trees. You can harvest apricots and cherries in June; nectarines, peaches, plums and pluots in July and August; and apples, pears and persimmons in September and October.
Semi-shaded areas are a great place to plant berries. If you have the room to allow them to roam, consider planting blackberries, boysenberries, and raspberries. Are you looking for something a little more formal? Consider blueberries.
Save the sunniest location for your vegetable garden. Remember to plant "fruit" and "root" vegetables for summer. Plant "leaf" and "flower" vegetables in winter. Don't forget to add a little color with tasty nasturtiums--and save some space for a crop of strawberries, artichokes, and horseradish. Are you short on space? No problem. Herbs do wonderfully in containers--and no chef should be without them. You'd perhaps be surprised how many vegetables can also be grown in containers. And don't forget dwarf fruit trees!
The key to creating a great chef's garden is to look at every available location in your garden with the eyes of a chef. The possibilities are endless and the rewards are delicious. Are you getting hungry, now? Then don't delay, start planning your chef's garden today.
When xeriscape is mentioned, many people think of cactus and sand--or rock gardens. Mind you, both cactus gardens and rock gardens can be quite attractive. But that is not all xeriscaping allows. You can have a xeriscape landscape that is fully planted, colorful--and water-conserving. Nor do you have to use only drought-tolerant plants. The idea is to reduce overall water use by grouping plants with similar needs together--so you can have one area that uses some extra water and another area where you need no more water than nature provides. If you grow edible plants, the same principle applies.

Advantages of xeriscape
Water saving: Using native and other drought-tolerant plants can significantly reduce water use.
Money saving: Reducing water use can lower your water bill. Xeriscaping can also reduce maintenance costs--while adding to the beauty and value of your property.
Time saving: xeriscape landscaping can significantly reduce the time you spend watering, fertilizing and mowing. (Buy a hammock--you'll have more time to use it.)
No worries: It's nice to be able to go on vacation for a few weeks and know your plants will still be alive when you return.
The seven principles of xeriscape:
Plan and design for water conservation and beauty from the start.
Create practical turf areas of manageable size and shape, and appropriate grasses.
Select plants with low water requirements and group plants of similar water needs together. Experiment to determine how much and how often to water the plants.
Use soil amendments as needed by the site and the type of plants used.
Use mulches to reduce evaporation and to keep the soil cool.
Irrigate efficiently with properly designed systems--and by applying the right amount of water at the right time.
Maintain the landscape properly by mowing, weeding, pruning and fertilizing properly.
If you've just moved in to a new place and want a whole new landscape, consider xeriscape. We'd advise you, in that situation, to hire a professional landscaper to help you design the landscape--and to do the hard work for you. Doing a whole landscape at once is too much for most individuals. But you can use the "bit by bit" approach or a simple substitution approach, and move your landscape gradually to xeriscape.
Perhaps you have a problem area where it's difficult to keep your plants growing well, an area that is difficult to irrigate, or a lawn area that's hard to mow or keep green. Look at these areas as candidates for the first moves to xeriscape.
One of the major things to look at when xeriscaping is, "Can I get rid of some of that lawn?" Out of all the things we grow in our yards, turf is usually the biggest overall water-user. If you live in an area with a homeowner's association that requires you to have a certain percentage of lawn, at least make your long-term plans to get the lawn down to the minimal acceptable percentage (or get the rule changed).
When planning a xeriscaped area, keep in mind that curves are more natural (and easier to mow around) than sharp angles. Also look at the soil type, the amount of sun or shade, elevation, and ease of access.
Do you have some plants that already do well in that area, even if neglected? Keep them for xeriscaping in that particular micro-climate in your yard. Remove, or move, plants that are not doing well and amend the soil before planting any new plants. Then mulch.
Keep in mind that even xeriscape plants will need extra water when first planted--until established. Once established, however, they will need much less maintenance than other areas.
You may find you like xeriscape so much you'll continue till your whole yard (or as much as possible) is xeriscaped. You can then lie in the hammock you bought with the savings on your water bill, sipping a cool drink on a hot summer day, and watching your neighbors sweating over their vast expanses of turf. Have fun!
To some of us, the pansy/viola is a happy, smiling face reminding us of a gardener friend from long ago. The first sign of that special flower brings a smile to our face and warmth to our heart. After all, this flower is known as the "pixie" of the plant world. How perfect is that to have in your fall/spring gardens!
Botanically speaking, members of the genus Viola, which includes the pansy, viola and violets, are perennials. We just happen to treat them as annuals. The varieties that we grow are happiest in cool weather. Planting them now ensures wonderful color in your gardens.
There are many different cultivars of pansies and violas offering a wide range of colors and flower sizes: colors from white, yellow, apricot, violet, blue-purples, dusty rose and combinations of all of these colors! The flower sizes range from 1-4 inches.
Pansies are best in sun to light shade. If you plant them in deep shade, they will grow, but not reward you with as many flowers. Plant them toward the front of your flower beds, along with your shrubs and other flowering bedding plants. You may not want to put them too close to the edge if your planter is next to your grass--scary weed whackers may chop off their heads! These plants love to trail and would also be beautiful in raised beds, planters and window boxes.
Here are a few planting and care tips:
Amend the soil before planting to provide good drainage around the roots. Use a good potting soil--not garden soil--if you have them in planters.
Space them about 6" apart.
Water deeply, but be careful to not overwater. Don't leave them in soggy soil.
Mulching around the pansies with 2 inches of organic material will help conserve moisture, and reduce weed growth.
Pansies are mostly free of diseases and pests, but if you've had a problem in an area of your garden with pansies, switch and grow them in another area for a year or so.
And here is your number one rule: start your morning with a stroll into your garden to start your day with smiling faces. Oh sure, you can take your cup of coffee or tea along with you, too.
What's the difference between a plant fungus and a plant virus?
Answer:
The big difference is that most fungus problems can be controlled with fungicides, while viruses cannot. A fungus normally attacks the foliage, while a virus can attack every part of a plant--eventually killing it. Most fungus is transmitted through the air while most viruses are transmitted through the soil.
The most common types of fungus are leaf spots (red, brown, or black), mildew (white), and types of rust (orange and brown). Leaf spots normally affect both sides of leaves, mildew the top side, and rusts underneath. They are fairly easy to prevent and control with a fungicide.
Most viruses enter a plant through the roots. They are prevalent in poorly draining or over-watered soils that never dry out. Many viruses cause leaf wilt; you will see this in the individual leaves--or the whole plant may look sickly and drooping. The only solution when a virus is identified is to try to let the soil dry out. If you catch it early enough, some plants can recover. Unfortunately, by the time most people discover a virus problem, it's usually too late.
What You'll Need:
3 tablespoons vegetable oil, divided
1 1/2 pounds ground turkey
1 (1 ounce) package taco seasoning mix
1 teaspoon ground coriander
1 teaspoon dried oregano
1 teaspoon chili pepper flakes
2 tablespoons tomato paste
1 (14.5 ounce) can beef broth
1 (7 ounce) can salsa
1 (14.5 ounce) can crushed tomatoes, or coarsely chopped tomatoes packed in purée
1 (7 ounce) can chopped green chili peppers
1 medium onion, finely chopped
1 green bell pepper, diced
3 medium zucchini, halved lengthwise and sliced
1 bunch green onions, chopped
1 cup sour cream
1 cup shredded cheddar cheese

Step by Step:
Heat 1 tablespoon of oil in a large stock pot over medium-high heat.
Crumble turkey into the pot, stirring with a wooden spoon to break apart as much as possible.
Season with taco seasoning mix, coriander, oregano, chili flakes, and tomato paste, and mix until meat is evenly coated with seasonings.
Continue cooking, reducing heat if necessary, until turkey is well browned.
Pour in beef broth, and simmer to reduce liquid slightly, about 5 minutes.
Add salsa, tomatoes, and green chilies, and continue cooking at a moderate simmer for ten minutes. Adjust the thickness at any time by adding water.
While chili is still cooking, heat one tablespoon of oil in a large skillet over medium-high heat.
Cook onion and green bell pepper, stirring occasionally for 5 minutes, or until onion is translucent and bell pepper is lightly browned.
Add onion and bell pepper to the chili, and continue cooking at a very low simmer.
In the same skillet in which you cooked the onion and bell pepper, heat the remaining tablespoon of oil over medium-high heat.
Add the zucchini, and cook, stirring occasionally, for 5 minutes or until lightly browned.
Add the zucchini to the chili, reduce heat, and continue cooking 15 minutes more. Again, adjust the consistency by adding water as needed.
Ladle chili into serving bowls.
Top with sour cream, green onion, and cheddar cheese, and serve.